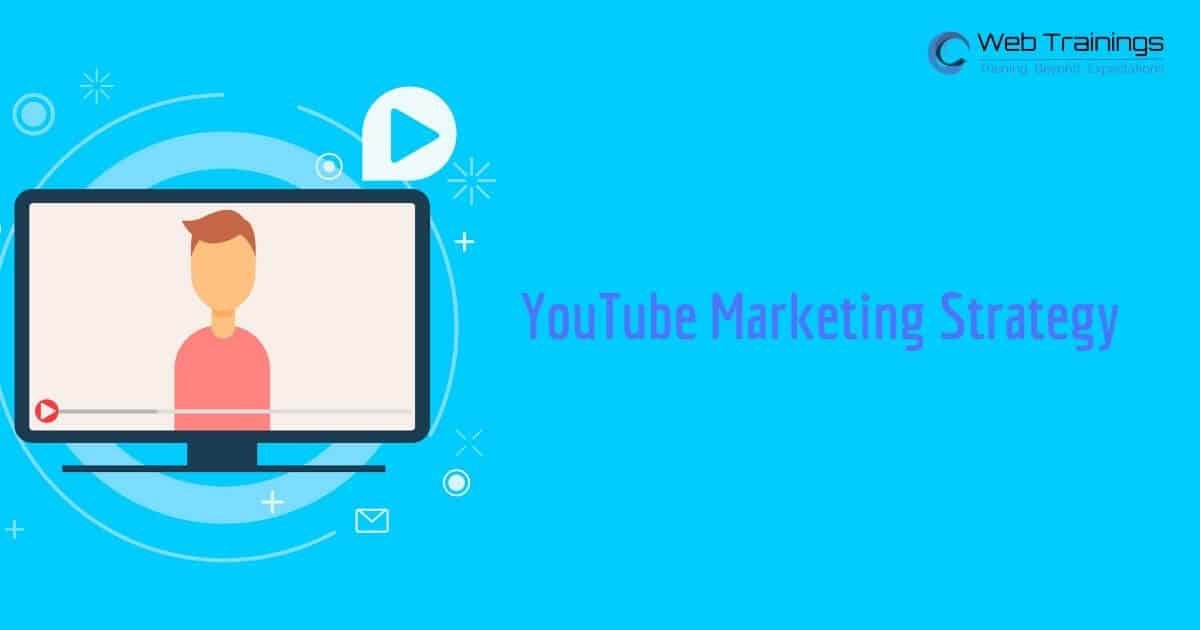 If you see the behavior of most netizens, you will release that a day won't pass in the life of netizens without watching a video on digital platforms. One of the popular networking platforms that emerged from the Web 2.0 boom is YouTube. YouTube is a video marketing platform, which was created to enable people from across the globe to share videos with each other.
Why YouTube is Essential for Business Growth?
Top video streaming platform in the world
1.5 Billion users every month.
Over 500 hours of video is uploaded to YouTube every minute.
2nd Largest search engine, where people search queries after Google.
On average 80% of internet users below 50 watch YouTube videos every month.
Every age group users are available on YouTube
Content about any topic will be available on YouTube
These statistics indicate that there is vast potential for business growth on YouTube. You can choose to introduce your brand to millions of viewers and followers and cultivate your customer base through social media interactions. In this article, we will cover the basics of YouTube, types of accounts, and content strategy to create videos on YouTube.
Types of YouTube channels:
You can manage your own YouTube channel or invite other users to manage your channel.
YouTube Channel with Personal Account: This channel will your personal account name and profile photo of your Google Account.
YouTube Channel connected to Brand Account: The YouTube channel can have a different name for Channel, not dependent on your Google Account.
Creating your own channel on YouTube:
Now that you are familiar with the kinds of channels YouTube has got to offer, let's briefly talk about how a channel of your own can be created. This can be done in several easy steps and then you can begin your new journey as a YouTuber.
Follow these simple steps to create your own YouTube Channel. 
Open www.youtube.com and login with your Gmail account and click on your account name on Top Right
You can click on Settings from the menu to create another YouTube Channel.
Next, add the following information to your Channel.
Upload the Profile Photo (Min photo size is 250 x 250 px)
Adding Description of your YouTube Channel (Use relevant keywords in your description)
Adding Links to Websites or Social Media Pages (These links are helpful for driving traffic to your sites)
Upload Channel Art to your YouTube Channel (How to Create Channel Art)
Video Marketing Strategy for YouTube
After successfully creating a channel, the most crucial step is to develop a video strategy for your YouTube channel. On YouTube 1000's of videos are uploaded by YouTubers from various niches. It is essential for your Channel to stand out from other channels. As a unique brand or business, you need more viewers and subscribers to grow your business.
While creating videos on YouTube you need to consider the following points.
BUYER PERSONA:
While you are creating videos, keep in mind your target audience, their needs, problems, goals, etc. The videos which are relevant to your audience are more likely to gain views, watch time, and subscribers.
ORIGINALITY:
Be sure to be original as far as possible. You can always take help from pioneers in this field, but remember people won't like to see the same thing over and over. So take ideas, but interpret and implement them as your own.
Example: If you see Cooking Niche on YouTube, you will find very famous YouTubers like Nisha Madhulika, Kabitha's Kitchen now if you plan to make a similar channel you won't be able to attract users because many audiences has already watched their videos about various dishes.
Now if you look at these cooking channels, you will be interested to watch the videos and learn new dishes. These channels are completely different from the above channels Grandpa's Kitchen,   Country Foods
COLLABORATION:
What's better than getting a famous celeb on this platform to collaborate with you, in pursuit of a common goal? Recommendations from someone who has a good following can largely boost your exposure during the initial stages.
It will also ensure that you have lots of healthy traffic of new customers visiting your channel and taking interest in your brand or products. This technique is mostly done with paid sponsorship or influencer marketing.
INNOVATION:
Creating unique videos that are funny, quirky, or different from other brands creates a lot of interest amongst the YouTube audience. Some YouTube channels have been successful with their innovative ideas. For example, Angry Prash channel is one great example of Innovation.
CONSISTENCY:
Consistency is the most crucial part of video marketing. Many channels become viral overnight, but lost their significance due to inconsistency. It's always recommended to have a video post schedule in advance.
Most Popular type of Video Content:
After the ideas are set, you would need to know how a video should be made and the styles which make it more attractive and effective. Well, you can always come up with one of your own anytime, but here's listed some of the most common styles that successful YouTubers have been the following:
EDUCATIONAL: Educational videos have always been very profitable for businesses, brands, or even online academies. You can make educational videos about the product or idea you wish to present.
Data, statistics, and lots of interesting information would constitute this kind of content style. Here, you need to make sure that your content is super efficient, to the point, and pictorial in nature.
Many users visit YouTube after browsing through search engines to better understand the product/service.
SKIT:  What can be better than designing a short story in the form of a movie to pitch your product? Brands such as IKEA and Nike create amazing advertisement skits that engage their target demographic and turn them into customers.
Visuals have a strong impact on the memory of an individual, so this is by far the best way to go to ensure lead generation and increased followers on social media platforms.
REVIEW: You can review products of similar categories that are put up by your contemporaries.  Your video will come up while people search for the already famous products, which boost exposure and audience will visit.
HOW-TO: You can stage a video about how to use your product, which would appeal to the customers looking for such functionality. This will help in the evaluation of your products in life and clients can make better decisions.
The more you convince people that your product is easy to use, the more your sales go up.
How to analyze YouTube analytics:
The only way to know your areas of improvement in marketing is to keep a track of how your videos about the product are performing.
YouTube already has a wonderfully designed tool where you can track the engagement and activity on your videos. YouTube Studio tool helps in understanding our audience. The following steps will guide you through the process of checking out YouTube reports:
Click on the profile icon on the YouTube webpage, and then on YouTube studio. On the redirected page, click on an analysis from the left menu.  All of these operations combine to give you a detailed and comprehensive report on the performance of videos.
Conclusion:
For a newcomer, it's very important that they take a lesson or two from already established businesses and people on this platform. His way of coming up to the top is mostly attributed to the humorous content in the videos. The videos are educational as well as interesting owing to the massive graphic play that goes into them.
These tips will go a long way in helping you build an empire on the platform, and sky-rocket your fame and sales. Originality, Innovation, and Creativity will do the wonders for the platform.
Web Trainings Academy offer digital marketing course in Hyderabad and YouTube Course in Hyderabad with real-time projects and internship.  You can also subscribe to our YouTube channel to learn more about digital marketing.
YouTube Marketing Strategy [2023]
was last modified:
January 19th, 2023
by