Business Analyst Training is a course that teaches the skills and knowledge required for a Business Analyst. It covers everything from recruitment to career development. It includes training on how to do your day-to-day job and work with others in an environment where changing priorities are inevitable. This Business Analyst Course provides learners with all the information they need to excel in this role, so they can be an asset to their teams rather than just someone who can do analysis tasks.
Business Analyst Training is essential for every business. It teaches you how to be a more effective Business Analyst and improves necessary skills and knowledge of the field. The main idea of our business analyst training courses is to help each student acquire maximum knowledge and put it into practical use. We supply you with all hands-on experience, theoretical knowledge, and, most importantly, practice.
Business Analyst Course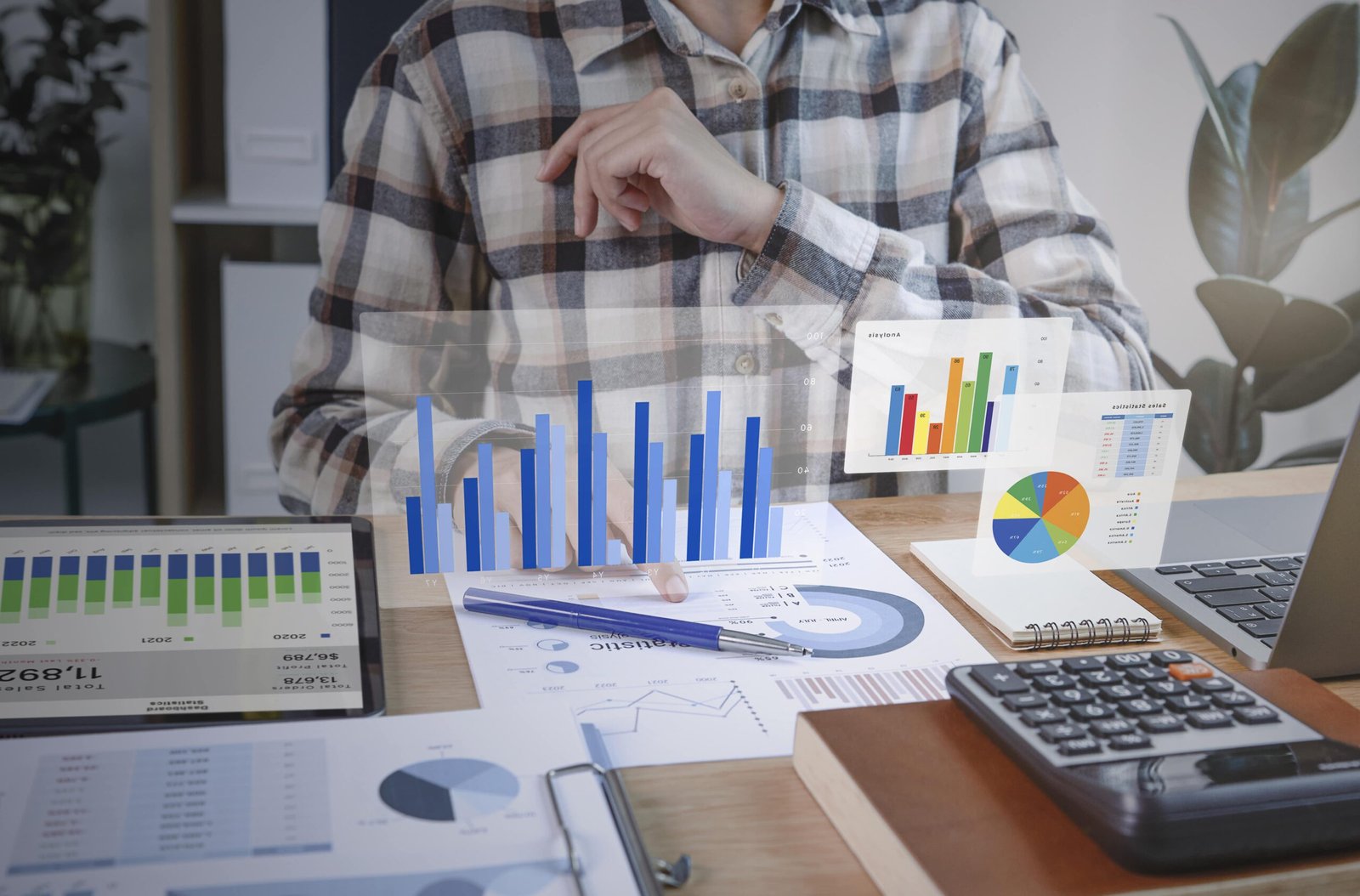 The skills required to become a business analyst are taught in a business analyst course.
Business analysts are responsible for helping companies streamline processes and increase efficiency.
The training program covers all aspects of the job, including:
How to create user stories and use them in Agile methodologies like Scrum or Extreme Programming (XP)
How to analyze requirements and write functional specifications using object-oriented analysis techniques such as BFact or Unified Modeling Language (UML).
The Business Analyst Training course also includes hands-on exercises where you'll work through real-world scenarios with your instructor by providing feedback on each step.
Identifying business requirements and determining their impact on the organization's strategy
Iterating with stakeholders to ensure requirements are understood and meet stakeholder needs
Defining a solution that meets business needs, including improving the efficiency and effectiveness of operations within the organization
Creating and maintaining documentation of business requirements, solutions, and impact on the organization
The best way to become an influential Business Analyst is through experience and formal education in a training program. A good Business Analyst training program will teach you the importance of business objectives, requirements gathering and analysis, the role of the BA, the BA's relationship with technology, the creation of test strategies, specifications, user manuals, and much more.
Anyone serious about making it a Business Analyst should enroll in this course. The course covers all the role basics, including how to use Excel for analysis, what skillsets are required, and how much money can be made as a Business Analyst.
Importance of Business Analyst
A business analyst's contributions to the organization and the development of practical solutions are vital. The Business Analyst's role is to examine business needs and convert them into IT specifications. To get the most out of technology, they need to know how to apply it to their businesses' problems.
Business analysts must understand what makes businesses tick, allowing them to identify potential problems before they even occur. This helps prevent costly errors or disruptions later on down the road by providing early warning signs or warnings against risks associated with new systems or processes being implemented within your organization."
Business analysts typically use their expertise to gather data and then use that data to provide recommendations and solutions for problems faced by businesses. They will often work closely with other members of an organization's leadership team, such as executives, managers, and internal IT staff members.
A business analyst can perform a variety of tasks, including:
Gathering information about current trends in the industry
Creating spreadsheets and charts based on this information
Performing trend analysis on past performance data such as sales figures or customer satisfaction surveys
Informing senior management about what they should expect from new products or services if they're planning on launching them soon
Providing detailed information about industry trends and how they'll affect the business
Creating new projects and initiatives based on information gathered from internal sources
Identifying opportunities for new products or services and presenting them to senior management for consideration
How does Business Analyst Work?
The Business Analyst is responsible for the analysis and evaluation of business requirements. The Business Analyst is a bridge between the business and IT. They are responsible for defining the business requirements and then translating them into software solutions that your company's employees can use.
A business analyst is someone who examines the inner workings of a company and works to solve any issues that may arise through the use of computer programs. Business analysts work with information technology professionals, project managers, and other team members to create software solutions that make it easier for businesses to complete their processes.
A business analyst's critical thinking skills are tested when assessing the wants and demands of the organization and its clientele. You also need to have experience in some technical field so that you can understand how computer systems work and can translate those concepts into code.
While business analysts frequently collaborate with others on projects, it is ultimately their responsibility to produce and incorporate their analysis. They also manage projects from start to finish by keeping track of deadlines and budgets while collaborating with other departments within the organization.
Advantages of Business Analyst
A business analyst is an individual who helps a company understand the needs of its customers and prioritize those needs. They research and analyze their company's products, services, and processes. This can include gathering data from customers, internal stakeholders, or competitors, researching market trends, or assessing priorities based on customer feedback.
It has the following advantages:
Ability to understand and analyze the needs of the business
Ability to generate ideas for improvement
Ability to translate business requirements into technical requirements
Ability to manage the project life cycle
Ability to manage the project team, including budgeting and scheduling.
Through their work, they create a better understanding of business requirements. They must ensure that the company's IT solutions support the multi-party, collaborative effort essential to its success.
Business Analyst is proficient in many different fields
Business Analysts can help create a business plan and business strategy
Business Analysts can help with the budgeting process
Business Analyst can help businesses with their software
Business Analyst can help write, develop, and test the software
Business analysts can provide the necessary business insights and recommendations that allow businesses to improve their operations and customer experience.
Scope of Business Analyst
The scope of business analysts includes any industry, organization, and project. Business analysts can work in any department and location and with any project.
To achieve their goals with as little risk and expense as possible, the business analyst must analyze data from various sources and provide this information to decision-makers.
Business analysts usually work in teams, so they must communicate effectively and collaborate with other team members. They also need to be able to explain technical concepts clearly so that everyone understands them. Business analysts must have strong analytical skills, computer literacy, and problem-solving abilities.
Business analysts help companies navigate the complexities of their business and help improve the profitability of their operations. Business analysts provide various services, including market research, strategic planning, data analysis, and market intelligence. In 2022/2023, business analysts will be responsible for helping companies make strategic decisions about their products and services and provide insights about the market's changing needs. Business analysts will also be expected to share their knowledge with others in their company to understand the market and their customers better.
Eligibility
Anyone interested in pursuing a career as a Business Analyst will benefit from this training. You don't need any prior experience in the field, and no age limit applies, so you'll be able to learn from the very beginning. This course will guide you through every step of becoming a BIA – from learning how to use software like Microsoft Excel and Word to completing basic spreadsheets and into actual business analysis scenarios where you'll apply your skills.
This means that even if you have never worked as an analyst before – but want to get started now – there's no reason this training couldn't help!
Web training provides the best Business Analyst training. It offers various Business Analysis courses designed to provide students with the best education and skills to succeed in their careers.
Who can take this Business Analyst Training Course?
Business Analyst Training is helpful for anyone considering a career in business analysis. It's also for those who want to improve their skills in business analysis or even start their own business with the help.
A business analyst is responsible for gathering, analyzing, and presenting information to stakeholders. They research industry trends to help companies make strategic decisions. Business analysis is a field of study that covers many different areas. You can learn about business analysis, the skills required to be successful in the field, and how it compares to other related careers.
This business analyst training course is for anyone responsible for gathering, analyzing, and reporting sales data. The class targets individuals new to the business analyst role or looking to improve their skills in the field. You don't need any technical experience with spreadsheets or databases. However, some business experience will help you understand the principles behind them.
FAQ'S
Which is the best institute for an Online Business Analyst Training Course?
When you wish to enrol in a professional degree like a Business analyst, pick the best institution that can provide the greatest training on the market. Web Training Academy also offers one of the top online courses.
How to Contact Web Training Academy?
We may either record a video and post it to any online learning site with transcripts or you can teach a live lesson online. However, live classroom sessions are more effective than prerecorded video because they give students more opportunities to interact with the teacher. How to run a course online using recorded videos.
Do you provide an Online Business Analyst Course completion certificate?
Yes. You will be given a certificate of completion after the course.
Business Analyst Training
was last modified:
March 28th, 2023
by