AWS Certification Course
Get Certified at the Best AWS Training Institute
Get trained by industry experts.
AWS Classroom and Online training
5+ Real-time projects
100% career-oriented training
Internship and Placement Support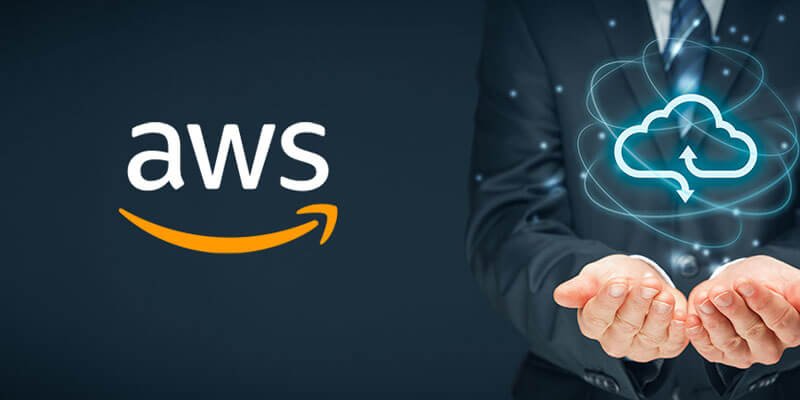 Build your future in the AWS Cloud. The only set of training programs and offerings built by the experts at AWS - Web Training's AWS Training Course in Hyderabad
The aim of this course is to help the students who want to take the AWS certification examinations. The AWS Training in Hyderabad course prepares you to take the AWS Solution Architect Associate certification exams. In this course, you will learn about AWS Cloud Architecture, AWS EC2 services, AWS S3 services, AWS RDS, and network service requirements, among much more.
Be a part of Web Trainings to learn Amazon's Cloud Computing services extensively such as computing power, database storage, content delivery, networking, web and application hosting, disaster recovery, backup services, etc. The training imparts the necessary skills related to cloud computing concepts and helps you achieve expertise in handling cloud services.
Become the Best AWS Certified Cloud Practitioner by enrolling in this Online and Classroom Course. Get a Free Consultation for our Course
Your Path to a Glorious Career in IT Industry Get in Touch With our course coordinator
What is Amazon Web Services (AWS)?
Amazon Web Services (AWS) is the world's most comprehensive and widely used cloud platform, with over 200 fully featured services available from data centers located throughout the world. AWS is used by millions of customers worldwide, including the fastest-growing startups, largest corporations, and leading government agencies, to reduce costs, increase agility, and accelerate innovation.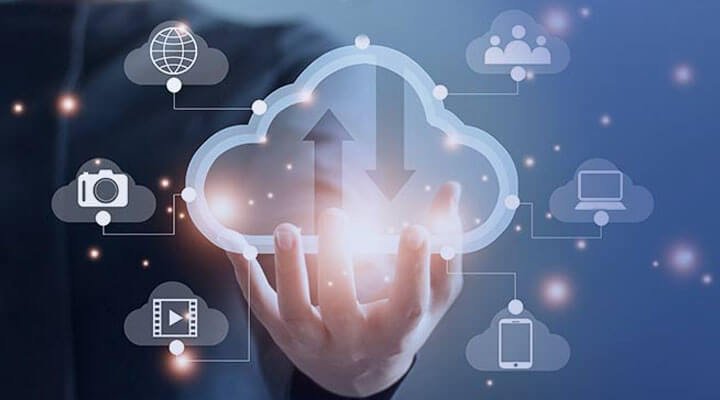 Cloud Computing and AWS:
Cloud computing in AWS refers to a term that refers to the on-demand supply of IT resources via the Internet on a pay-as-you-go basis. Rather than purchasing, owning, and maintaining physical data centers and servers, you can rent technological services such as processing power, storage, and databases from a cloud provider such as Amazon Web Services on an as-needed basis (AWS).
AWS (Amazon Web Services) is a comprehensive, ever-evolving cloud computing platform offered by Amazon that comprises infrastructure as a service (IaaS), platform as a service (PaaS), and packaged software as a service (SaaS) product.
Primary Objectives of our AWS Training
Make architectural decisions based on the AWS recommended architectural principles and best practices
Utilise AWS services to make your infrastructure scalable, reliable, and highly available
Make an AWS-based infrastructure more efficient to increase performance and reduce costs
Use the Well-Architected Framework to improve architectures with AWS solutions
Gain hands-on experience using compute, networking, storage and database AWS services covering IaaS and PaaS
Understand of Relational Database Management Systems (RDBMS), NoSQL datastores, Content Delivery Networks (CDN), Enterprise Service Bus (ESB) and basic networking concepts
Understand RESTful API Web Services, XML and JSON data formats.
Understand the compute services available in AWS and how to launch an EC2 instance
Learn about auto-scaling and load balancing in AWS
Learn the various storage services offered by AWS and get hands-on experience with both Amazon S3 and Amazon Elastic Block Store (EBS)
Learn about networking in AWS and Amazon Virtual Private Cloud
Get a comprehensive understanding of AWS databases and learn how to create your own RDS database
Understand how Identity and Access Management can be used to handle security in AWS cloud environments
What Services Does AWS Offer?
AWS avails its services to businesses through dozens of data centers in Availability Zones (AZs) that are spread in different regions across the world. Each area has multiple AZs, which in turn have several physical data centers.
The regions and AZs are all connected by low-latency network links that create a pool of highly reliable infrastructure resources that are resistant to failures of entire data centers or individual servers.

Some of the services in the AWS portfolio by category include:
Why get AWS Certified?
AWS Certification resonates into better jobs and higher pay: AWS certification means better job opportunities in addition to being in high demand. AWS is one of the abilities that is required in over 60% of cloud computing job postings. AWS certifications are the best paying certifications among current IT certifications.
The most popular IT industry certifications, the AWS Certified Developer – Associate ranks fourth on the list of the highest paying certifications. Certified developers earn an average annual salary of $114,148 with this certification. AWS Certified Solutions Architect – Associate certification holders earn an average annual salary of $121,292 (rank 2). Salary of an Cloud Engineer ranges between $130,000 and $150,000 per year, depending on certification. (Source: PC Mag)
According to the most recent Global Knowledge survey, an AWS certification increased the salaries of average certified respondents by up to 25.9 percent. Cloud Application Architect, DevOps Architect, and Cloud Infrastructure Architect are some popular roles for AWS certified talent.
Increasing Market Demand for AWS Certified Professional: The global cloud market expanded 33% in Q3 2020, reaching $36.5 billion in revenue, with AWS leading the charge. With the rapid growth of cloud computing, the demand for certified AWS technical skills has expanded as well. Cloud Computing is ranked #2 on LinkedIn's list of In-Demand Skills. In 2020, LinkedIn offered over 80,000 AWS job listings. There is a big gap between the massive number of open jobs and the scarce supply of qualified, AWS certified individuals.
Getting certified sets your resume apart from other qualified candidates. With the constant growth of the cloud industry, many will need to learn AWS technology to keep up with the changes and stay relevant in their jobs. Getting certified now keeps you ahead of the curve in a rapidly expanding market.
Eligibility for AWS Certification Course
AWS requires a basic understanding of standard IT education. It is essential to have a thorough understanding of cloud computing and the confidence to use it properly.
This course is specially designed for:
Application Support Analysts
Web Training's AWS Training Syllabus in Hyderabad
Scope of AWS Certification in India
Let's begin with some data and reports that illustrate the current demand for and requirements for AWS developers. This will help you understand the value of obtaining AWS certification.
According to statistics, 82% of recruiting managers state that they look for applicants with AWS certification as prospective employees. The survey indicates that there is a 12% annual increase in the need for AWS specialists.
Top AWS Job Profiles
SysOps Administrator
AWS Cloud Architect
Cloud DevOps Engineer
Integrator of AWS Systems
Specialist in AWS Big Data
Cloud Software Engineer
Cloud Developer Cloud Sales and Purchase Manager
Specialist in AWS Networking
In India, these professionals earn a salary of – An entry-level Amazon Web Services developer earns around Rs. 4,00,000 per year. A professional at the mid-level earns roughly Rs. 7,00,000 per year.
According to a research published by a job portal, the demand for AWS specialists is growing at a rate of 12% each year.
Why AWS Training Course from Web Trainings Hyderabad?
WEB TRAINING'S TRAINING ADVANTAGES:
AWS Training FAQ's
Q.What is Amazon Web Services (AWS) ?
AWS is the acronym for Amazon Web Services which is a Cloud Computing platform providing secured Cloud Computing Online Services such as Computing Power, Database Storage, Networking, Web hosting, Application Hosting, etc to scale businesses performance at an affordable and efficient cost.
Q. What is the Course Content for the Training?
The course content comprises of the following modules:
Cloud Computing Technology and its concepts
AWS Cloud Architecture and Infrastructure details
AWS Elastic Compute Cloud Services d) AWS Network Services
AWS Storage Services (S3)
AWS Relational Database Service (RDS)
AWS Monitoring and Notification Services
Q.What job roles in cloud computing can you apply for after the AWS Certification Examination?
The various job role that you can apply after an AWS Certification are:
Operational Support Engineer
Cloud Software Engineer
System-Integrator Cloud
Cloud Developer
DevOps Engineer
AWS Solutions Architect
AWS SysOps Administrator
Senior AWS Cloud Architect
AWS Networking Specialist
Q. What is the duration of the Course and Will I Get a Certificate?
This practical Training Comprises 90 days Of Live Classes with Mandatory Projects. On Successful Completion, students will be awarded an Industry accepted Amazon Web Services (AWS) Training Certificate.
Q. Will I get a placement guarantee?
We provide 100% placement support. On course completion, every student is eligible to apply for an internship depending upon his/her requirements.
Q.Do you have a learning library for the AWS training course?
All students will have access to our online Learning Management System LMS. It contains videos of recorded class sessions, course material, quiz modules, assignments, program codes, practice data sets and other material required for your certification program., Program codes, practice Data and other material required for your certification program. Get in Touch With our course coordinator
AWS Certification in Hyderabad
Join the AWS Certification in Hyderabad at Web Trainings to precisely understand the AWS services and their importance in the current world and get your career opportunities expanded and grow as skilful AWS personnel in the field.
Amazon Web Services (AWS) Training in Hyderabad
was last modified:
March 28th, 2023
by