Master the Art of Paid Advertising with Google Ads
Search Engine Marketing (SEM) is a paid marketing method for generating traffic to a website.  Paid advertising is an essential Digital Marketing strategy, every company uses this strategy for better branding and lead generation. This is often called as PPC as the advertiser pays the cost of advertising per click. In Google Ads, we have the choice to the target audience as per geography, language, website, time and devices according to the strategy of the advertiser. With our training, you can able to implement a PPC campaign, display campaign, shopping, remarketing, dynamic search ads, mobile and video marketing campaigns.
About Google Ads Program
Google Ads will help you advertise on a search engine and display network (websites in Google network). In this AdWords training, you will learn how to analyze business goals, how to structure the account, campaign, ad group, creating ads, target search engines, and display network, keyword research, and bidding optimizing the campaign for maximum ROI, tracking the conversions and reporting.
Google Ads Course Syllabus (2023)
Introduction to Paid Advertising
What is Paid advertising
Benefits of Paid advertising
Business objectives in paid ads
Branding Campaign
Direct marketing campaign
Paid advertising channels
Paid Bidding Strategies
Premium Ad Networks
Introduction to Google Ads
Overview of Google Ads
Account Setup
Billing Methods
Old Version vs. New version
Google Ads Interface Tour
Basic Google ads Terminology
Recent updates in Google Ads
Account structure in Google Ads
Account Limits
Pay Per Click Campaign
Types of Campaigns
Defining the objective of the campaign
Location Targeting
Language Settings
Google Partners
Bidding Strategies
Defining the Budget
Ad Scheduling
Ad delivery and Ad Rotation
AdGroups and Keywords Setup
What is Ad Group?
How to set up Ad Groups
Keyword Research
Keyword Match Types
Broad Match
Broad Match Modifier
Phrase Match
Exact Match
Negative Match
Keyword Planner Tool
Creating a Plan with Estimations
Adding Keywords to Ad Groups
Ad Formats and Guidelines
Types of Ads
Expanded Ad Format
Responsive Ad Format
Call Only Ad
Structure of Ad
Elements of Effective Ads
Writing the Ad Copy
Final URL of Ad
URL Options
Mobile URL Option
Best and Worst Ads Examples
Google Ads Guidelines
Copyrights & Trademark Guidelines
Google Ads Auction and Bidding
What is Ads Auction
What is Ad Rank
What is Quality Score
How to improve Quality Score
Improving Ad Relevance
Improving Landing Page Experience
Improving the CTR
What is Actual CPC?
How QS affects the Cost?
Types of CPC's
Bidding Strategies 
Auction Insights Tool
Ad Extensions
Sitelinks Extension
Callout Extension
Structured Snippet
CallExtension
Message Extension
Location  Extension
Affiliate Location Extension
Price & Promotion Extension
App Extension
Automated Extensions
Conversion Tracking
What is Conversion
Types of Conversions
Website Conversion
App Conversion
Call Conversion
Offline Conversions
Implementation Conversion Tracking
Practical Case Study
Analyzing Conversion Reports
ROI Calculation
Campaign Reports Analysis
Key Performance Indicators (KPIs)
Different Levels of Data Analysis
Segmenting Data
Filtering Data
Column Customization
Search Terms Report
Auction Insights Report
Keyword Reports
Automated Rules
Dimensions Report
Display Ads Campaign
What is Display Ads
Objectives of Display Campaign
Bidding Strategies
Budget Settings
Audience Targeting Methods
Demographic Targeting
Content-based Targeting
Automated Targeting
Types of Ad Formats
Creating Custom Ads
Conversion Tracking
Gmail Ads 
Creating a Gmail Ads Campaign
Remarketing Campaign
What is Remarketing
How to build audience list
Types of Remarketing Audience
Website audience
App Audience
Customer List
Custom Remarketing List
Create a Remarketing Campaign
Remarketing Ads
Conversion Tracking
Common troubleshooting issues.
Measuring Results of Campaign
Video Marketing with YouTube
Why video marketing?
Setting a Video Campaign
The objective of Video marketing
Instream Ads
Discovery Ads
YouTube Targeting options
Bidding Types
Type of YouTube Ads
Creating a YouTube Ad
Remarketing Lists on YouTube
Reporting and Analysis
Shopping Ads Campaign
What are Shopping ads
Shopping Campaign Setup
Google Merchant Centre
Datafeed Setup
Types of Datafeed
Datafeed Properties
Adgroups and Product groups
Bidding strategies
Reporting and Analysis
Mobile Marketing Campaign 
Why Mobile marketing

Types of Mobile marketing campaigns
Creating Universal app campaign
Bidding Strategies
Location & Budget settings
Ad Formats
Conversion Tracking
Reports
Google Ads Tools
Opportunities Tool
Account Access Levels
Change History Tool
PPC Manager Account (My Client Center)
Google Ads Editor
Google Scripts
Business Manager
Account Linking
Bing Ads
What is Bing Ads
Benefits of Bing Ads
Creating a Bing Ads Account
Types of Campaigns
Creating a Campaign
Bidding and Budget Settings
Location Targeting Options
Types of Ads & Extension
Conversion Tracking
Importing Google Ads Campaign
Reporting and Analysis
Bing Ads Certification Guidelines
Get Google Ads Fee Details
Watch a Live Google Ads Demo
Our Student Reviews
It helped me to crack my Cognizant interview
★★★★★
Hello Everyone,
I would like to share my experience about "Digital Marketing Course" that I pursued in Web Training Academy. I am glad to join this training because the type of coaching Azarruddin provides is awesome. Even a person who is new to this subject will be able to understand and remember the subject very well. When I joined this training I had very limited knowledge about AdWords. But after attending his classes, I was able to grab more information and was able to understand the strategies required for the subject. He will make sure to help us provide updated information and answer to the questions you have related to subject.
I was not able to attend classes due to personal issues, But Azarruddin sir made sure to help me with the videos through which it helped me to crack my Cognizant interview and happily placed.
The motivational classes that he provided was very helpful for us to be motivated in our life. I am very Thankful for all his efforts he took to coach and motivate us.
Shilpa Sannaik Review
was last modified:
June 17th, 2021
by
Best Digital Marketing Trainer
★★★★★
I'm a b.tech graduate passed out in 2017 i have no clarity about my carrier and future on that time.So my cousin suggested me to learn Digital Marketing then I started researching about that course then i have read an article "scope of Digita Marketing in india" in quora written my Mr.Azhar from there i visited his website and watched his demo videos in Youtube. Mr.Azharuddin is a passionate Trainer,Motivational speaker,bookworm and Bike racer.Now i'm yet to complete my DM course he has in-depth knowledge in the Digital Marketing subject like SEO,AdWords,Social Media and also he owns an Digital Marketing Agency – IT Info Group.One thing about Mr.Azharuddin explains each and point clearly and he is good at giving examples of subject they give placement assistance to students.
Vignesh Varma Review
was last modified:
June 17th, 2021
by

A Good teacher can inspire hope, ignite the imagination and instill a love of learning and developing.
★★★★
After my Graduation I was clueless about career options so i joined web trainings & got a clear insight of career in digital marketing, SEO and Adwords and so on, I was elated to join such an institution which is dedicated to teach and increase our technical knowledge as well as the personalty development and a bit of financial education given by Azhar sir with patience and perseverance, I gained good knowledge about Digital Marketing and industrial standard in my training. It equipped me with self confidence and knowledge with which i will be benefited in my career and better future prospects, and not only job but i feel like Azhar Sir equipped me with such knowledge with which i'd freelance and earn, the encouragement given by Azhar Sir is AmmazzZzg that inspired me to the core and developed my personalty to conquer this field and life.
Sumayya Amtul Review
was last modified:
June 18th, 2021
by
I Personally recommend new Enthusiasts who are willing to learn
★★★★★
Hi there! I was interested in learning Digital Marketing from a Market Expert (Who can explain me both SEO and AdWords Live). I attended demo class at Web Trainings. Mr. Azharuddin(trainer) has given a clear glance about the subject. Then I started my course, and as I expected he was giving good practical examples on live projects(Adwords & SMM) to understand the subject much better and also use to clear my doubts regarding the subject. I Personally recommend new Enthusiasts who are willing to learn 'Digital Marketing' can get good skills @ Web Trainings Academy.
Balda Rahul Kumar Review
was last modified:
June 18th, 2021
by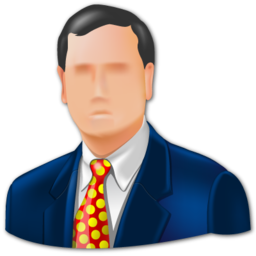 Teach the content in simple and easily understandable way
★★★★★
Before learning Digital Marketing in Webtrainings Academy I went to some institutes where they teach Digital Marketing but Iam not satisfied because they won't teach the whole syllabus and some of them doesn't have lab to practice.
My experience with Webtrainings:
The faculty(Mr. MD Azahar) teach the content in simple and easily understandable way to anyone.
He give us the experience of his live campaigns( Ex: Google AdWords, Analytics)
The mentors in lab are very friendly and they clear our doubts without any hesitation.
Punctuality and communication between student and administration is very good.
And the faculty conduct inspiration classes.
Now Iam a Google certified professional.
Eluri Rajesh Review
was last modified:
June 17th, 2021
by
He is a GURU of Digital Marketing.
★★★★★
When I joined, the concept of digital marketing was unknown for me. But Mr. Md Azhar taught me in a manner like he is a GURU of Digital Marketing. I m really thankful to Web Trainings Academy and especially our trainer Mr. Md Azhar who guided us at each and every concept very well. His way of teaching is best among all the trainers, I have seen before. I am sure that each and every student who learned digital marketing from Web Trainings will achieve a great heights in this field. Once again, Thanks a lot Sir for sharing your experience and taking us through the practical concepts of DM, SEO, Google AdWords, PPC, and SSM. You are a great trainer and the best mentor I have ever met.
Suhaib Syed Review
was last modified:
June 17th, 2021
by

Azaruddin sir is the perfect trainer to learn about Digital Marketing.
★★★★★
First of all I would like to say thanks to my institute ISTTM for introducing such a excellent trainer to teach Digital Marketing.Secondly I would like to say thank you to Mohammad Azaruddin sir for teaching Digital Marketing so well that will absolutely differentiate us from other students.I enjoyed the course, they provided me with lots of insight and information.I am literally feeling amazed by seeing the depth of knowledge he is having about Seo, Google Adwords, Google analytics….etc. I owe you a depth of gratitude sir for all that you have done for me while teaching.
Mohit Shirbhaye Review
was last modified:
June 17th, 2021
by

I strongly recommend Web Trainings Academy for learning
★★★★★
Digital Marketing training at Web Trainings Academy is very comprehensive. Azharuddin Sir has provided structured and detailed sessions with practical orientation. Azharuddin Sir has wide experience in Digital Marketing and taught the subject with passion. The sessions were very interactive and all the questions are answered in a very clear manner. I have taken this training without any knowledge in Digital Marketing and now after completing this training I can confidently say that I am well versed in Digital Marketing. Major Topics like SEO and AdWords are covered in depth and Sir has explained all the topics giving practical examples which will be very helpful while implementing these strategies at work. Recorded Sessions are also very useful in enhancing the knowledge gained in the classes.
Mallik V Review
was last modified:
June 17th, 2021
by
Web Trainings is the best place to learn Digital Marketing in Hyderabad.
★★★★★
Web Trainings Academy is the best place to learn the Digital Marketing Course in Hyderabad. Mr Azharuddin will discuss every topic in every session in-depth with his vast experience and knowledge based in his experience. You love listening to his sessions as they are utmost informative and pin point. Apart from his regular topic wise classes he will also take time for some motivational sessions where it will change your perceptions in what and how we are planning about our savings and future investments. I m feeling happy and glad as I opted for this institute to do my Google Ads certification and SMM and SEO sessions. Good job Azhar sir keep continued doing the great work.
Sandeep Kumar D Review
was last modified:
June 18th, 2021
by

"One best thing I found on Google SERP is Web Trainings Academy" .
★★★★★
I started with a Demo session online and that session inspired me to register for complete course. Marketing was not my background yet I could able to breakthrough the concepts of SEO, SMM & Google AdWords with guidance of faculty. With the knowledge I gain I can confidently say faculty lecture gives you lot more insight on Digital Marketing. And one among the best things in this institute is the practical approach and live scenarios they provide you while training. I would personally recommend Web Trainings for that person who really wants to learn SEO with practical approach.
Sravani Palukuri Review
was last modified:
June 18th, 2021
by
If you are looking for SEO, then go to Web Trainings Academy
★★★★
After lot of research offline & online I chose this Institute as I needed real time experience and knowledge in Digital Marketing specially SEO, Google Ads & Social Media and I had it. They will provide you sample live account for Web Designing & SEO. The faculty is a man with practical knowledge and his experience was visible while he imparts the knowledge. Thanks a lot Web Trainings Team.
Habib Kazi Review
was last modified:
June 18th, 2021
by

Course is Scheduled in Systematic Way
★★★★★
When I joined this digital marketing Institute, I realized that I made a correct decision and choose the correct institute to Pursue my Digital marketing course in hyderabad. With complete support during training and practicals. I was assured that I've been learning the course in a very systematic way and was successfully able to achieve my Google AdWords Certification.
Aamir Saleh Review
was last modified:
June 18th, 2021
by

Why Join our Google Ads Program
Google Ads Certification Course
was last modified:
March 28th, 2023
by