Best Data Science Course Hyderabad | Data Analytics Program
Learn Certified Data Science Course
Get trained by industry experts.
Advance Data Science Classroom and Online training course
5+ Real-time projects
100% career-oriented training
Internship and Placement Support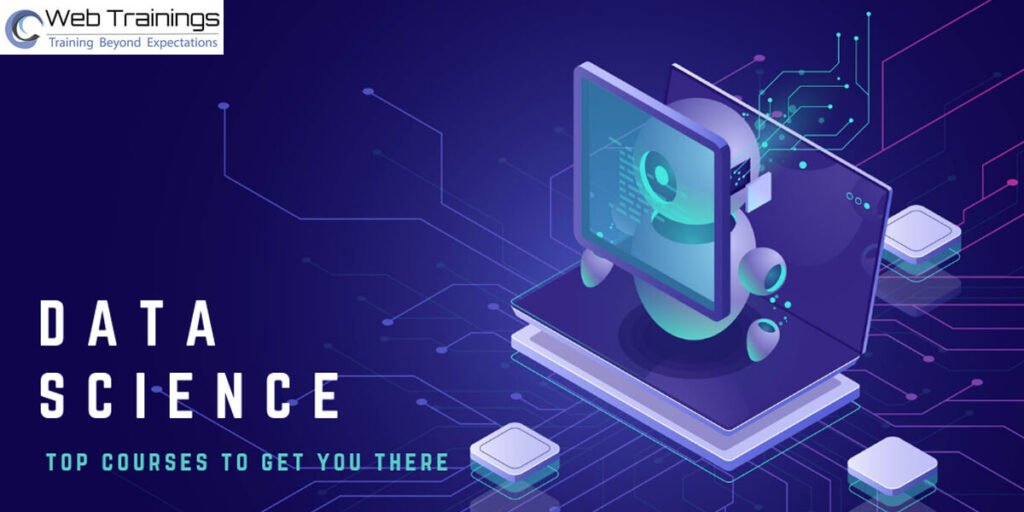 Excel your career today with the 21st century most demanded skill in the Advanced data science course offered by Web Trainings Academy Hyderabad with personalized mentoring and career guidance.
Data Science is the future of Artificial Intelligence. Begin your Data Science journey right now! Even if you have never written a line of code in your life, you will be able to follow along with this course and gain an understanding of Python's data science capabilities.
You will use data to familiarize yourself with basic Python syntax and well-known data science modules such as Matplotlib (for charts and graphs) and Pandas (for tabular data).
At Web Trainings in Hyderabad, industry specialists will teach you data analytics, data modeling, business analytics, and machine learning techniques.
The program teaches every topic commonly addressed in our Data Science and Analytics Bootcamps. The Bootcamp covers many important aspects of the field and will teach students what they need to know to succeed, like programming and fundamental machine learning methods.
Learn how to extract data while developing predictive modeling, narrative, cloud-based model deployment, and data visualization expertise.
You will use the newly learned concepts and put them into practice with a personal data science project.
Learn essential data science techniques to help you prepare for either an advanced profession or continued studies in data science. Industry experts curate the module to make you industry-ready and ultimately build a strong career in this ever-growing domain.
What is Data Science?
Data science is the process of massive mining amounts of raw data, both organized and unstructured, in order to uncover patterns and derive meaningful knowledge.
This is an interdisciplinary field, and the fundamentals of data science include statistics, inference, computer science, predictive analytics, algorithm development for machine learning, and new tools for extracting insights from massive data.
What makes Data Science so important is that it can be used in so many different ways, from everyday tasks like asking Siri or Alexa for recommendations to more complex ones like driving an autonomous car.
Computing, Statistics, Inference, Machine Learning algorithms, Predictive Analysis, and new technologies make up the multidisciplinary field of Data Science.
Major Tools and Programming Languages used in Data Science
Mathematics and Statistics
Why Learn Data Science and Scope of Data Science
Global data will reach 175 zettabytes by 2025, according to IDC. Data Science enables businesses to easily comprehend massive amounts of data from many sources and gain valuable insights to make better data-driven decisions. Data Science is widely employed in a variety of industry fields, including marketing, healthcare, finance, banking, policy work, and others. That explains why Data Science is crucial.
The US Bureau of Labor Statistics estimates that by 2026, 11.5 million new jobs would be created due to Data Science. The World Economic Forum estimates that in future, data scientists will be the world's most in-demand job.
Data science is definitely one of the most in-demand positions available in the marketplace today. Companies are hiring data professionals at unprecedented rates due to their growing reliance on data.
Data Science Professional and its Application in Different Sectors
Healthcare: Physicians in the healthcare sector utilize Data Science to evaluate data from wearable trackers to guarantee their patients' well-being and make critical choices. Additionally, hospital administrators may use data science to decrease wait times and improve treatment.
Retailers use data science to improve their customers' experience and retention.
In the Banking sector, For fraud detection and customized financial advice, data science is extensively utilized in the banking and finance industries.
Transportation companies use data science to improve their consumers' transportation experiences. Transport for Google, for example, maps client trips and provides customized transportation information, as well as handles unforeseen situations using statistical data.
Construction firms use Data Science to improve decision-making by monitoring activities such as average time spent on jobs, material-related costs, and more.
Manufacturing There is huge data generated during manufacturing that hasn't been analyzed until now, but Data Science is going to capture it and help identify what is happening throughout production.
One may get insights from Data Science by analyzing large amounts of graphical data, temporal data, and geographical data. Additionally, it aids in the interpretation of seismic data and the characterization of reservoirs.
Data science enables businesses to use social media information to derive real-time consumption trends for media assets. This allows businesses to develop content tailored to particular audiences, track the success of that material, and suggest on-demand content.
Data science aids in the investigation of utility usage in the energy and utility sectors. This research enables improved utility consumption management and customer feedback.
Health-related research, financial market analysis, fraud detection, energy exploration, and environmental protection are only a few of the uses of data science in the public service sector.
Scope of Data Science in India
Data Science professionals are in high demand in today's IT industry. Some of the roles associated with Data Science are as follows:

Data Scientist
Machine Learning Engineer
Data Engineer
Statistician
Data Science Jobs Specialization
Top Employers of Data Scientists
In India, the top three responders for Data Scientist are Mu Sigma, Accenture, and Tata Consultancy Services Limited. AWS (Amazon Web Services) pays the highest. Also, Accenture and HCL Technologies Ltd. pay handsomely for this post.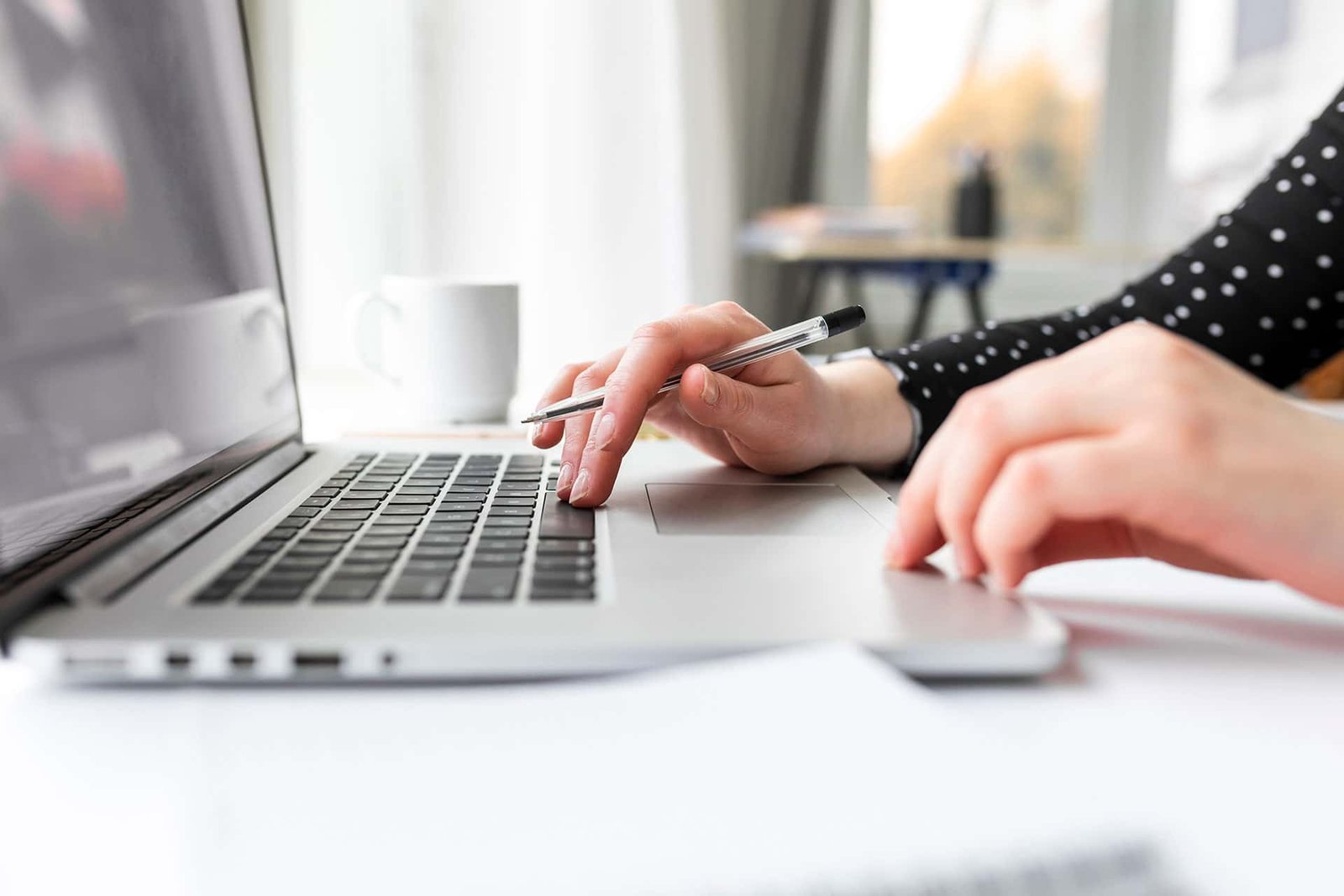 Eligibility for Data Science Training at Web Trainings
Enrollment is open to everyone interested in learning Data Science, whether a novice or a professional. Data Science is beneficial for engineers, marketing experts, software developers, and information technology professionals. The minimum prerequisite for Data Science courses at Web Trainings Academy is the completion of high school-level subjects.
In a broad sense, data science is a combination of mathematical, computing, and statistical ideas. To gain a better understanding of the topics, students with bachelor's degrees in one of the sciences, technology, engineering, or mathematics (STEM background) are preferred.
Advance Data Science Course Syllabus
Get more details about this Course
Why Data Science Training Course from Web Trainings Hyderabad?
WEB TRAINING'S TRAINING ADVANTAGE:
FAQ's about Data Science Training
1. Do Data Scientists require a master's degree?
No degree qualifies you as a reliable data scientist.
There are no qualifications for becoming a reputable data scientist.
Unlike other job titles, "data scientist" is not protected. Doctors, nurses, and attorneys, for example, have high standards. But data science does not.
Data science is multidisciplinary in nature and has many applications. So education is still important. Data scientists have a wide range of degrees.
Computer science and statistics are the two most often recommended degrees for data scientists. But STEM degrees are helpful. Hold a bachelor's degree in information technology or a similar field. Graduation in data science or a closely related field; Get experience in the field you want to work in (ex: healthcare, physics, business).
2. How much money can data scientists make?
It is Rs. 698,412 in India. An entry-level data scientist may earn about Rs. 500,000 in their first year. For 1–4 years of expertise, expect to earn about Rs. 610,811. A mid-level data scientist in India makes Rs.1,004,082. Senior data scientists in India make about 1,700,000 per year. (Source :Glassdoor)
3. What is the duration of the Course and Will I Get a Certificate?
This practical Training Comprises 90 days Of Live Classes with Mandatory Projects. On Successful Completion, students will be awarded an Industry accepted Advance Data Science Training Certificate.
4. What job roles in Data Science can you apply for after the ADS Certification Examination?
Data Scientist
Data Analyst
Data Engineer
Data Architect
Data Storyteller
Machine Learning Scientist
Machine Learning Engineer
Business Intelligence Developer
5Q. Will I get a placement guarantee?
We provide 100% placement support. On course completion, every student is eligible to apply for an internship depending upon his/her requirements.
6Q.Do you have a learning library for the Data Science training course?
All students will have access to our online Learning Management System LMS. It contains videos of recorded class sessions, course material, quiz modules, assignments, program codes, practice data sets and other material required for your certification program., Program codes, practice Data and other material required for your certification program. Get in Touch With our course coordinator
Join the Data Science Training  Certification in Hyderabad at Web Trainings to precisely understand the data science and their importance in the current world and get your career opportunities expanded and grow as skillful DATA Scientist in the field.
Best Data Science Course in Hyderabad
was last modified:
March 28th, 2023
by