What is Affiliate Marketing?
Affiliate marketing is a commission or money-earning process where an affiliate marketer promotes a company's services and products, helping generate leads and traffic to the company. Affiliates are also addressed by the term publishers and could be bloggers, social media influencers, and brands with an audience similar to organizations' target customers.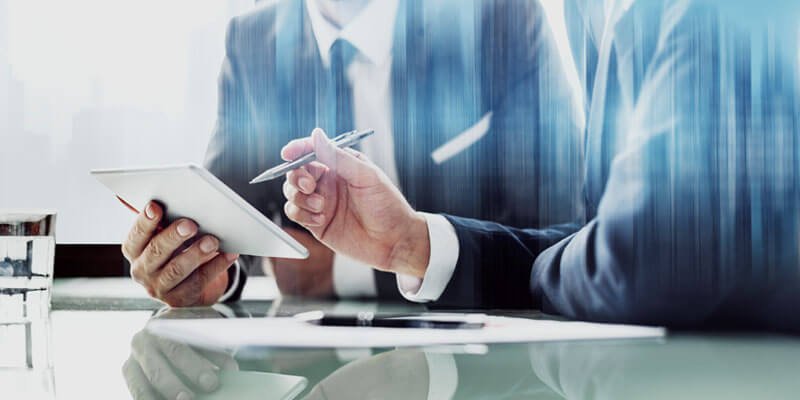 The thought process of affiliate marketing is simple. By promoting other people's services and products through the affiliate network, the affiliate marketers earn big if the customer lands up purchasing the product. Suppose you desire to sell more products, seeking the assistance of affiliate marketers is an intelligent choice. For individuals who desire to make money without selling any product, promote any service or product and earn the income.
Affiliate marketing is the trending strategy employed by all businesses today to enhance online revenue and sales of services and products. Statistics state a 10.1% enhancement in affiliate marketing expenditure in the US and is expected to exceed about $6.8 billion in the coming years. Moreover, 81% of brands trust affiliate marketing, and the numbers are expected to increase.
Henceforth, affiliate marketing is expected to drive online sales to a greater extent. About 15% to 20% of online sales are successful due to affiliate marketing. The Internet and Mobile Association of India (IAMAI) predicts that India would hit the jackpot by crossing $835 million in affiliate marketing in 2025. The present trend in online businesses has led to flourishing opportunities for the affiliate marketing sector.
Learning the strategies, enhancing skillset, and connecting with top players online are necessary to excel as an affiliate marketer. To cover a significant part of the internet with some efforts learning Affiliate marketing course in Hyderabad is an ideal choice. By opting for an affiliate marketing course, job aspirants are sure to walk in the appropriate path as affiliate marketers and stand out from the rest earning more.
Introduction to our Affiliate marketing course
We are reputed digital marketing trainers helping freelancers, graduates, professionals, and job seekers lay their footprints in affiliate marketing with our intense Affiliate marketing course in Hyderabad. Affiliate marketing has taken heed and increasing in today's internet world. The digital world today paves the way for several opportunities and challenges.
To fight the battles in the competitive digital marketing sector and excel as a successful affiliate marketer, Affiliate marketing course Hyderabad does wonder. The Web Trainings Academy is the best platform that shares its skills and strategies about affiliate marketing to aspirants, bloggers, homemakers, students, and individuals trying to make money online. Standing as leaders in affiliate marketing training, we assist affiliate marketers in putting best efforts and making businesses successful.
Our training focuses on practical exposure so that fresh affiliate marketers get the idea of real-world affiliate marketing tactics and ways to employ them. Web Trainings Academy's affiliate marketing course in Hyderabad empowers job seekers with state-of-the-art industry skills in affiliate marketing. We train aspirants, affiliate marketing platforms, types, tips and tricks in affiliate marketing, and more to generate leads and boost sales. Hence holding hands with us for the Affiliate marketing course in Hyderabad proves successful.
Benefits of Affiliate marketing
Hiring affiliate marketers to promote products or services and pay them is a brilliant strategy that helps brands escalates sales online.
Affiliate marketing course syllabus
What is Affiliate Marketing?
Top Affiliate Marketing networks
Develop your Affiliate Website/App/ Property
Integrating Amazon Products
How Affiliate marketing works
Affiliate marketing payment models
Apply for Affiliate Marketing network
How to promote Affiliate Products
Types of Affiliate Networks
How to Find Profitable Niche
Amazon Affiliate Network
Measusing Results on Affiliate sites
Attend Affiliate Marketing Demo
Affiliate Marketing Course Demo in Hyderabad
Learn the Basics of Affiliate Marketing on our YouTube Video. In this video you will learn the fundamentals concept of Affiliate marketing, benefits of Affiliate marketing, Affiliate marketing strategies & career opportunities in Affiliate marketing.
Our Placements

Why Join our Affiliate Marketing Course in Hyderabad @ Web Trainings
Award Winning Institute (Radio City Icon Awards 2019 – Best Digital Marketing Institution)
Affiliate marketing course in Hyderabad with 100% Job Assistance
Top Rated Affiliate Marketing Institute with 4.8/5 ratings from more than 800 reviews.
Regular job updates by Email & Whatsapp group.
14+ years experience faculty & Other Industry Experts
Affiliate marketing course with Internships
Live Project work with Affiliate Marketing Course
Backup sessions for missed classes / Revision Sessions.
Support via Whatsapp Group
Weekly project assignments
Complete study material on daily basis
Free Affiliate Marketing e-books and guides
Affiliate Marketing interview questions & Mock interviews
Resume preparation help
Complete Google/Bing/HubSpot certification guidance & mock exams
Practical & job oriented sessions
Affiliate marketing updates as per changes in all networks
Dedicated Lab and Lab Assistance
Support after completion of Affiliate marketing course
Help in Online money earning strategies
What our Students Say about Us ?
Affiliate Marketing Course Reviews
"One best thing I found on Google SERP is Web Trainings Academy" .
★★★★★
I started with a Demo session online and that session inspired me to register for complete course. Marketing was not my background yet I could able to breakthrough the concepts of SEO, SMM & Google AdWords with guidance of faculty. With the knowledge I gain I can confidently say faculty lecture gives you lot more insight on Digital Marketing. And one among the best things in this institute is the practical approach and live scenarios they provide you while training. I would personally recommend Web Trainings for that person who really wants to learn SEO with practical approach.
Sravani Palukuri Review
was last modified:
June 18th, 2021
by
It was a privilege to learn SEO @ Web Trainings Academy
★★★★★
Having completed SEO course from Web Trainings Academy, I can definitely say that it is the best training institute for SEO in Hyderabad. I pursued the video trainings, which included all the topics of SEO. I felt that faculty has simplified the SEO course that any layman can easily grasp it with ease. The most appealing part of the course is its clarity & job-oriented approach.
From my personal experience, I can claim that Faculty is undeniably the best teacher in Digital Marketing. Hence, I would personally endorse the Web Trainings Academy for everybody who wants to master digital marketing.
Manojit Panda Review
was last modified:
June 18th, 2021
by

Web Trainings is the best place to learn Digital Marketing in Hyderabad.
★★★★★
Web Trainings Academy is the best place to learn the Digital Marketing Course in Hyderabad. Mr Azharuddin will discuss every topic in every session in-depth with his vast experience and knowledge based in his experience. You love listening to his sessions as they are utmost informative and pin point. Apart from his regular topic wise classes he will also take time for some motivational sessions where it will change your perceptions in what and how we are planning about our savings and future investments. I m feeling happy and glad as I opted for this institute to do my Google Ads certification and SMM and SEO sessions. Good job Azhar sir keep continued doing the great work.
Sandeep Kumar D Review
was last modified:
June 18th, 2021
by

I Personally recommend new Enthusiasts who are willing to learn
★★★★★
Hi there! I was interested in learning Digital Marketing from a Market Expert (Who can explain me both SEO and AdWords Live). I attended demo class at Web Trainings. Mr. Azharuddin(trainer) has given a clear glance about the subject. Then I started my course, and as I expected he was giving good practical examples on live projects(Adwords & SMM) to understand the subject much better and also use to clear my doubts regarding the subject. I Personally recommend new Enthusiasts who are willing to learn 'Digital Marketing' can get good skills @ Web Trainings Academy.
Balda Rahul Kumar Review
was last modified:
June 18th, 2021
by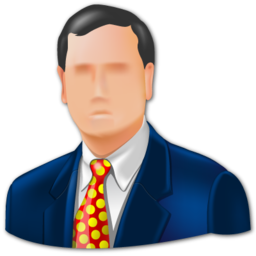 Indepth training on all topics
★★★★★
Webtrainings institute is the best institute for Digital marketing training ,the reason for it is that it offers indepth training on all topics like SEO,SEM,SMM etc ,the faculty Mr Azhar is truly professional with excellent knowledge and real time experience.He is qualified and dedicated trainer.I recommend it for NRI students like me ,cos in 1 months time he made it possible for me to complete the course
Thanking him and Wishing him Best of luck for future.
regards
Mrs Arshia
Lecturer,Jeddah college of Advertising
Arshia Fazal Review
was last modified:
June 17th, 2021
by
Sir has always been down to earth, supportive and very helpful
★★★★★
I was initially in a Dilemma of choosing an institute out of the many, to pursue the course of Digital marketing. However this situation came to an end when one of my friend suggested me search for the same on the Internet. After a lot of research amongst the search results, I found the quality stuff in One of the Top institutes which is Web Trainings Academy.
I joined as a Student but came out with a whole new perspective of Life with a strong base over the Subject. Sir Azharuddin has been one of the Best teachers in my Life. With an experience of more than 10 years in Digital marketing, Sir has always been down to earth, supportive and very helpful. The classes and practical sessions not only gave knowledge of SEO, SEM and SMM but also Website development, HTML and other related subjects.
If there is an institute in Hyderabad, above Par; then it is Web Trainings Academy with a trainer like Sir Azharuddin.
Thanks for everything Sir.
Tausif Satish Review
was last modified:
October 8th, 2021
by

Great in-depth knowledge
★★★★★
It was Great Experience being part of Web training academy.
Mr Md Azharuddin given us a great in-depth knowledge regarding the topics in digital marketing, SEO, SMM etc. Which will be of great help as employ or entrepreneur in journey.
I recommend other to join the course to learn about the digital marketing.
Thank you.
Dhruba Dolai Review
was last modified:
June 17th, 2021
by
One of  the Best Institution
★★★★★
Web Training academy is the one of the best institution which i learn digital marketing.
It will boost up my carrier in digital marketing. Azharuddin sir is the best faculty to teach every module like seo, smm, google analytics, webmaster tools & soon.
Jitendra Satish Review
was last modified:
June 17th, 2021
by

Atmosphere of the institute is good and staffs are very friendly.
★★★★★
I have done my Digital Marketing Course from Web Training Academy Hyderabad. My experience is very good.
Faculty Md. Azharuddin Sir is quite professional and ready to solve each and every quires and difficulties during the course. He teach the entire syllabus divided into 3 main modules and one of the main plus point is if any one missed any module or unable to understand he can sit for the next batch.
Atmosphere of the institute is good and staffs are very friendly.
In my experience I learned WordPress in 10 days and I can able to make an E-Commerce web within the course period.
• Experienced trainer.
• In depth explanation of SEO, AdWords, SMM & ORM
• Good ambiance
• Value for money
Finally thanks to Mohammad Azharuddin Sir, Mohammad Arif Sir and Staffs.
Siva Das Review
was last modified:
June 17th, 2021
by

Web Trainings is doing an awesome job of it!
★★★★★
Humour works well when it comes to learning. A fun way to learn Digital/Social basics.­­­­­­­­­ Spreading awareness about the power of social media marketing is very important and relevant in today's day & age and Web Trainings is doing an awesome job of it! Please keep up the good work.­­­­­­­­­­­­
Yamini Chowdary Review
was last modified:
June 18th, 2021
by
FAQ's about Affiliate Marketing Course Hyderabad
Q.Is it possible to make money online as an affiliate marketer?
True, Web Trainings Academy educates the aspirants with marketing strategies and techniques for productive marketing. Apart from the syllabus, we also provide real-time examples and assist you till you make money online.
Q. What happens if I miss a class?
Do not worry about missing any classes, as we provide backup for classes missed.
Q. What about the course material?
We provide the course material and also share the softcopy of the same online.
Q. Can I clarify doubts with faculties at any time?
Yes, we provide online assistance for students throughout and after the course to clarify students' queries.
Q. Do you provide placement assistance?
Yes, after completing any course, we send your resume to top companies, and we also provide various company contacts to students.
Join Web Trainings Academy's Affiliate marketing course in Hyderabad and learn the techniques of earning additional income as an affiliate marketer. Enroll in our Affiliate marketing course in Hyderabad for a strong foundation in a career as an affiliate marketer.
Join Affiliate Marketing Training in Hyderabad Today.
Call 9052425444 to Get Affiliate Marketing Course Details.
Affiliate marketing course in Hyderabad
was last modified:
March 28th, 2023
by