What is Social Media Marketing
Social media marketing is a part of internet marketing in which social networking sites apply marketing techniques to reach the social media people with their unique content, images, graphics and videos to talk about the product and services in a better way to attract the social media users.
About SMM Program
Social Media platform is the most engaging and had billions of active users. Learn how to use social media to create brand awareness and generate leads from social networks. We teach you practical methods of social media optimization to improve the brand value. In our SMM training, we will be teaching in depth about Facebook Marketing, Twitter Marketing, Instagram Marketing, Pinterest, YouTube and LinkedIn Marketing Techniques.
Social Media Marketing Syllabus
Introduction to Social Media
Social Media Marketing (SMM)
Social Media Optimization (SMO)
Social Media Statistics
Why use Social Media Marketing
Benefits of Social Media
Building Social Media Strategy
Social media marketing objectives
How big brands use SMM
Case studies of Brands
Impact of Social Media on SEO
Facebook Marketing
Facebook account setup
Personal account properties
Facebook business page setup
Competition analysis
Cover photo designing
How to increase Facebook Fans.
Facebook marketing strategy (Calendar)
Page management options
Types of Posts and Statistics
Examples of Facebook Posts
User engagement metrics
Facebook Insights Tools
Facebook Groups
Facebook Apps creation
Facebook Advertising
What is Facebook Advertising
Objectives of Facebook Ads
Likes & Engagements Campaign
Clicks & Conversions Campaign
Ad sets & Audience
Advanced Audience Targeting
Bidding & Budget Settings
Designing FB ads
Conversion Tracking
Remarketing Audience
Remarketing Campaign
Reports Management
Business Manager
Advanced Facebook settings
Twitter Marketing
What is Twitter
Create a Twitter profile
Profile Settings
Twitter graphics design
Types of Post
Posting Strategy for Twitter
How to use Hashtags
Trending Hashtags
Engagement Metrics & Twitter Analytics
Twitter Ads 
Objectives in Twitter Ads
Selecting Target Audience
Creating Ads
Budget & Bid Settings
Conversion Tracking
Remarketing Strategy
Reports Analysis
YouTube Marketing
What is Video Marketing
Statistics of Video Marketing
Creating a YouTube Channel
Customizing the YouTube Channel
Create a video marketing strategy
Viral video examples
Types of Video Posts
How to create YouTube Videos
How to Rank YouTube Videos on top
Custom settings in videos
YouTube Engagement Metrics
Increasing Subscribers
End Screens & Cards
How to use Playlists
Understanding copyrights and spam
YouTube Creator Studio
In-depth Statistics Analysis
YouTube Tools & Plugins
LinkedIn Marketing
What is LinkedIn?
Benefits of LinkedIn Network
Create a LinkedIn profile
Optimizing the profile
Skills and Endorsements
Recommendations in LinkedIn
Creating new connections
Posting content in the profile
LinkedIn Groups
Finding Jobs in Linkedin
Creating a LinkedIn company page
Customization of page
Posting in LinkedIn Page
Advertising in LinkedIn
Types of Ad Campaign
Targeting Options
Bidding & Budget
Reports Analysis
Instagram Marketing
What is Instagram
Instagram statistics
How Brands use Instagram
Popular Instagram topics
Creating an Instagram Account
Tour of Instagram App
Content strategy for Instagram
Types of Content
Post Designing
How to use Stories?
How to use Hashtags?
Engagement Metrics
What is IG TV?
How to use IG TV?
Instagram Ads
Objectives of Instagram Ads
Reports & Analysis
Pinterest Marketing
What is Pinterest?
How brands use Pinterest
Creating a Pinterest Account
Customizing the Profile
Pinterest Pins Strategy
Boards on Pinterest
How to Create Pins
Pinterest Plugins
Custom Dimensions
Generating Engagements
Using Info Graphics
Integrating Pinterest in Site
Engagement Metrics for Pins
Pinterest Analytics
Pinterest Ads
Quora Marketing  
Introduction to Quora

Benefits of Quora Marketing 

Creating Personal Quora Account
Profile Setup Guidelines
Quora Account Policies
Following Topics
Follow & connect with Contacts
Writing Answers on Quora
How to Engage with Users
Quora Engagement Metrics
Quora Analytics
Creating Quora Business Page
Answering questions as business
Quora advertising
Types of Quora Campaigns
Reports & Analysis
SlideShare Document Marketing 
What is Document Marketing
Benefits of Document Sharing
Create Slideshare Account
Types of Documents
Keyword Research
Creating a document
Optimizing the Document
Generating Views & Engagement
Reports Analysis
Social Media Management Tools
How to Automate Social media

Benefits of Automation
Top social media tools
How to use Buffer App
How to use Hoot Suite
Image Editing Tools
Reporting Tools
Get Social Media Fee Details
Our Student Reviews
Best Institute with best professional trainer.
★★★★★
Had a great time in learning a potential of social media marketing. Best and best Institute with best professional trainer Mr. Azharuddin.
Thanks sir,
Mohammed Jeelani
Mohammed Jeelani Review
was last modified:
June 18th, 2021
by

Puts on map as a marketing Technology learning center
★★★★★
The class on social media marketing is very important to anybody who wants to gain comprehensive knowledge on the subject. Web Trainings Academy definitely puts Hyderabad on the map as a marketing technology learning center!
Barry William Davidson Review
was last modified:
June 17th, 2021
by
Web Trainings is doing an awesome job of it!
★★★★★
Humour works well when it comes to learning. A fun way to learn Digital/Social basics.­­­­­­­­­ Spreading awareness about the power of social media marketing is very important and relevant in today's day & age and Web Trainings is doing an awesome job of it! Please keep up the good work.­­­­­­­­­­­­
Yamini Chowdary Review
was last modified:
June 18th, 2021
by
Atmosphere of the institute is good and staffs are very friendly.
★★★★★
I have done my Digital Marketing Course from Web Training Academy Hyderabad. My experience is very good.
Faculty Md. Azharuddin Sir is quite professional and ready to solve each and every quires and difficulties during the course. He teach the entire syllabus divided into 3 main modules and one of the main plus point is if any one missed any module or unable to understand he can sit for the next batch.
Atmosphere of the institute is good and staffs are very friendly.
In my experience I learned WordPress in 10 days and I can able to make an E-Commerce web within the course period.
• Experienced trainer.
• In depth explanation of SEO, AdWords, SMM & ORM
• Good ambiance
• Value for money
Finally thanks to Mohammad Azharuddin Sir, Mohammad Arif Sir and Staffs.
Siva Das Review
was last modified:
June 17th, 2021
by

One of  the Best Institution
★★★★★
Web Training academy is the one of the best institution which i learn digital marketing.
It will boost up my carrier in digital marketing. Azharuddin sir is the best faculty to teach every module like seo, smm, google analytics, webmaster tools & soon.
Jitendra Satish Review
was last modified:
June 17th, 2021
by

Great in-depth knowledge
★★★★★
It was Great Experience being part of Web training academy.
Mr Md Azharuddin given us a great in-depth knowledge regarding the topics in digital marketing, SEO, SMM etc. Which will be of great help as employ or entrepreneur in journey.
I recommend other to join the course to learn about the digital marketing.
Thank you.
Dhruba Dolai Review
was last modified:
June 17th, 2021
by
Sir has always been down to earth, supportive and very helpful
★★★★★
I was initially in a Dilemma of choosing an institute out of the many, to pursue the course of Digital marketing. However this situation came to an end when one of my friend suggested me search for the same on the Internet. After a lot of research amongst the search results, I found the quality stuff in One of the Top institutes which is Web Trainings Academy.
I joined as a Student but came out with a whole new perspective of Life with a strong base over the Subject. Sir Azharuddin has been one of the Best teachers in my Life. With an experience of more than 10 years in Digital marketing, Sir has always been down to earth, supportive and very helpful. The classes and practical sessions not only gave knowledge of SEO, SEM and SMM but also Website development, HTML and other related subjects.
If there is an institute in Hyderabad, above Par; then it is Web Trainings Academy with a trainer like Sir Azharuddin.
Thanks for everything Sir.
Tausif Satish Review
was last modified:
October 8th, 2021
by

Indepth training on all topics
★★★★★
Webtrainings institute is the best institute for Digital marketing training ,the reason for it is that it offers indepth training on all topics like SEO,SEM,SMM etc ,the faculty Mr Azhar is truly professional with excellent knowledge and real time experience.He is qualified and dedicated trainer.I recommend it for NRI students like me ,cos in 1 months time he made it possible for me to complete the course
Thanking him and Wishing him Best of luck for future.
regards
Mrs Arshia
Lecturer,Jeddah college of Advertising
Arshia Fazal Review
was last modified:
June 17th, 2021
by
I Personally recommend new Enthusiasts who are willing to learn
★★★★★
Hi there! I was interested in learning Digital Marketing from a Market Expert (Who can explain me both SEO and AdWords Live). I attended demo class at Web Trainings. Mr. Azharuddin(trainer) has given a clear glance about the subject. Then I started my course, and as I expected he was giving good practical examples on live projects(Adwords & SMM) to understand the subject much better and also use to clear my doubts regarding the subject. I Personally recommend new Enthusiasts who are willing to learn 'Digital Marketing' can get good skills @ Web Trainings Academy.
Balda Rahul Kumar Review
was last modified:
June 18th, 2021
by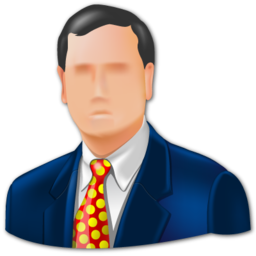 Web Trainings is the best place to learn Digital Marketing in Hyderabad.
★★★★★
Web Trainings Academy is the best place to learn the Digital Marketing Course in Hyderabad. Mr Azharuddin will discuss every topic in every session in-depth with his vast experience and knowledge based in his experience. You love listening to his sessions as they are utmost informative and pin point. Apart from his regular topic wise classes he will also take time for some motivational sessions where it will change your perceptions in what and how we are planning about our savings and future investments. I m feeling happy and glad as I opted for this institute to do my Google Ads certification and SMM and SEO sessions. Good job Azhar sir keep continued doing the great work.
Sandeep Kumar D Review
was last modified:
June 18th, 2021
by

It was a privilege to learn SEO @ Web Trainings Academy
★★★★★
Having completed SEO course from Web Trainings Academy, I can definitely say that it is the best training institute for SEO in Hyderabad. I pursued the video trainings, which included all the topics of SEO. I felt that faculty has simplified the SEO course that any layman can easily grasp it with ease. The most appealing part of the course is its clarity & job-oriented approach.
From my personal experience, I can claim that Faculty is undeniably the best teacher in Digital Marketing. Hence, I would personally endorse the Web Trainings Academy for everybody who wants to master digital marketing.
Manojit Panda Review
was last modified:
June 18th, 2021
by

"One best thing I found on Google SERP is Web Trainings Academy" .
★★★★★
I started with a Demo session online and that session inspired me to register for complete course. Marketing was not my background yet I could able to breakthrough the concepts of SEO, SMM & Google AdWords with guidance of faculty. With the knowledge I gain I can confidently say faculty lecture gives you lot more insight on Digital Marketing. And one among the best things in this institute is the practical approach and live scenarios they provide you while training. I would personally recommend Web Trainings for that person who really wants to learn SEO with practical approach.
Sravani Palukuri Review
was last modified:
June 18th, 2021
by
Social Media Marketing (SMM) Training in Hyderabad
was last modified:
March 28th, 2023
by