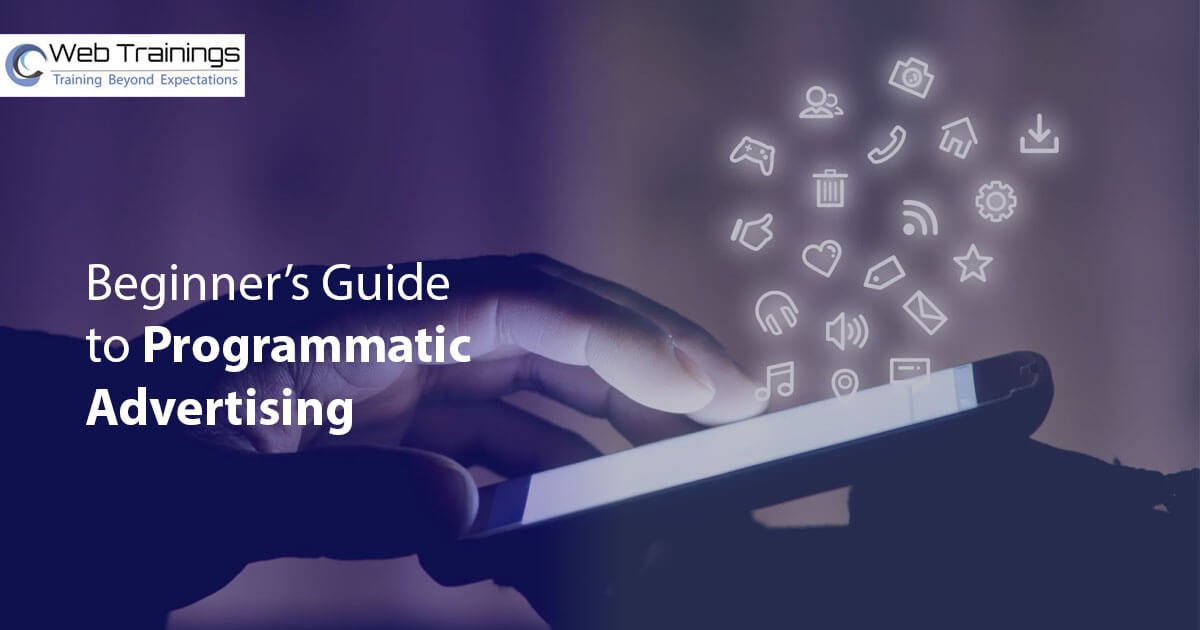 What is Programmatic Advertising
Programmatic advertising is an automated process wherein buying and selling ads happen in a digital space without any human interference. The advertiser sets the ad parameters handled by the ad exchanges who conduct auctions between the two parties involved in the transaction. Programmatic advertising makes use of artificial intelligence to buy ads in real-time rather than manual buys.
Benefits of Programmatic Advertising
PA is more beneficial when compared to the conventional mode of advertising in terms of efforts and proposal requests. Advertisers can buy and sell ads on a digital platform via real-time bidding, hassle-free and super-fast.
The level of transparency is more with PA as marketers can visually see where their ads are being posted and whose viewing those ads. This option is not available in traditional advertising.
PA helps assess the online campaign results on the go without the hassle of waiting for the campaign to end in traditional advertising methods.
Enhanced customer retention is possible with Programmatic advertising as it provides real-time visibility on customers seeing the ads, their physical location, and much more details.
Programmatic advertising is a great strategy for budding companies to promote their business across the world.
Best Platforms for Programmatic Advertising
Let us look into the most reliable ad exchange platforms for marketers to promote their brand via advertising.
1. AdIntelligent
The ad exchange of this platform offers an international space for buyers and sellers to advertise their products. This platform effectively achieves a substantial customer base with the help of a standard advertising methodology—a thoroughly safe platform for enhancing brand reachability among the customers.
2. Smarty Ads
 Smarty Ads is a trustworthy platform for advertising in the safest way also reduces the advertising costs with effective bidding. Some of the advanced options for campaign tracking are available, including geo, time, and Operating system of the user, IP address tracking, and category.
3. OpenX
OpenX is a cross-browser platform that helps marketers spread their brand awareness across mobile, desktop, and OTT. The open web is the most desired platform for marketers to reach the targeted audience in no time.
4. Admixed
 DSP is the standard technology used in Admixer, enabling marketers to drive customers across the digital platform. Undying access to an extensive set of publishers is available, covering traditional and animated video. One unique feature of this platform is providing a private marketplace, and the topmost importance is given to global publishers.
5. Index Exchange
 A customer-friendly platform for advertisers to improve their relationship with publishers. This transparent channel to ensure it meets the desired quality standards scans every requested URL separately.
Tools Used in Programmatic Advertising
Rubicon –  Rubicon is an automated tool that integrates businesses with customers across the globe with a great potential base.
Adroll –  A popular platform preferred by many leading advertisers to promote ads on social channels with their trademark technology named BidIQ.
DoubleClick – This intuitive inventory oriented tool helps publishers to understand how their list is working in real-time.
AdReady – An effective platform that helps in enhancing the ROI and efficiency of the product via efficient ad posting. This platform helps in improving the campaign results by providing transparency at every level.
Scope of Programmatic Advertising in India
Programmatic Advertising is invading the marketing industry with its advanced technologies that promise brand safety. In that line, the scope of programmatic advertising is tremendous with the increasing businesses adopting programmatic advertising mode.
Is Programmatic Advertising the Future of Marketing?
Marketing has gained huge popularity via programmatic advertising by easing the advertisement process via targeted channels. The reachability is more via this mode of advertising as it exposes the businesses to versatile environments. Lastly, it is cost-effective by cutting down the expenses spent on manual resources with an increased ROI.
How does Programmatic Advertising help Businesses?
Programmatic advertising is a boon for small businesses that are striving hard to promote their brand globally. The invention of automated software has led to many productive online engagements via campaigns. Luckily, a programmatic advertising agency can aid in the digital transformation of your business into fruitful leads and sales. Many companies have expanded in recent times via the automating process of buying and selling ads.
Final Thoughts 
Programmatic and digital marketing go hand in hand for a successful online business and fetch the desired results by promoting the products and services across global customers. If you want to learn more about advancements in digital marketing technology, then opting Web training is the best idea. Ad buying becomes simpler via the automated tool that also streamlines the business operations in the end. To conclude, the results are monitored instantaneously through this programmatic marketing tool, which is a key lookout for many online businesses saving a hell of a lot of their time.
The Beginner's Guide to Programmatic Advertising
was last modified:
November 18th, 2021
by