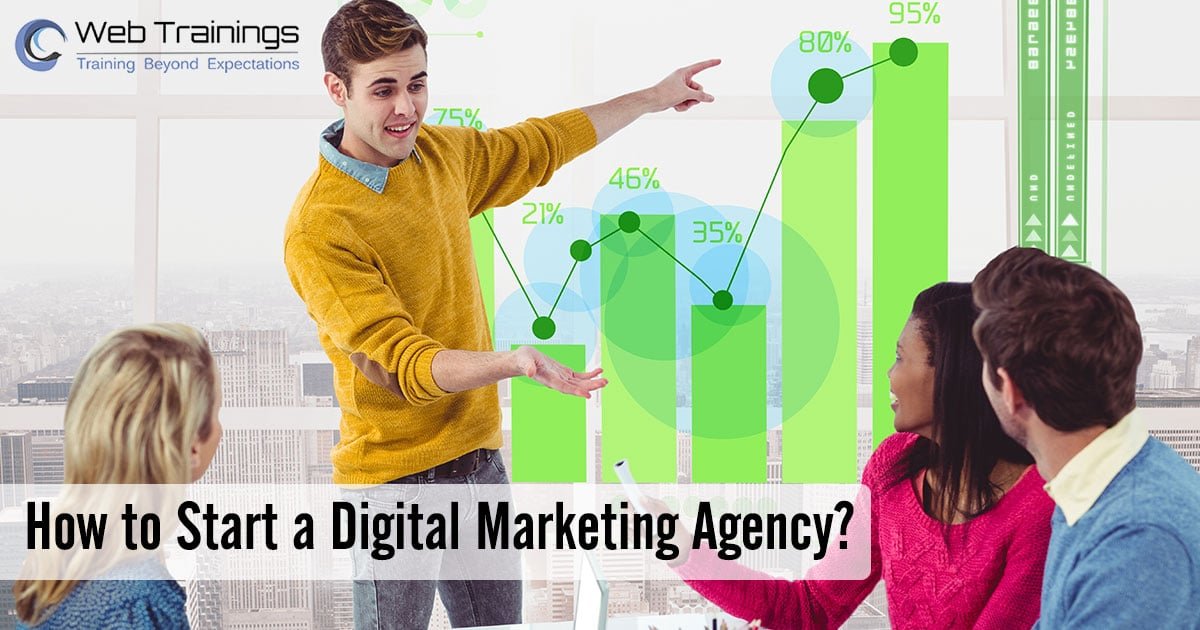 Want to start your digital marketing agency in India? Well, it's the right time! We are today living in a digital world, where more than 50% of the world population is online. Digital platforms have become a part of daily life for many users. The increase in these platforms has helped in the growth of the digital marketing industry. In today's digital world, every business should take advantage of digital marketing.
If your goal is to start your digital marketing agency in India, you are in the right place. I started my agency, ITinfo Digital, in 2008 as a solopreneur, and today it's grown into a full-fledged agency with many employees. The key to success in the digital marketing industry is adapting to new changes and continuously improving your strategies.
At the beginning of my career, I faced many challenges and made many mistakes. I will share the process so that you can understand each step clearly and avoid rookie mistakes in building your digital marketing agency.
What is a digital marketing agency?
A digital marketing agency is a company that helps businesses promote their goods and services on digital platforms. The primary goal is to generate brand awareness, leads, and sales for businesses. Both big and small digital marketing agencies exist in India.
Opportunities in Digital Marketing in 2023
There are millions of small and medium-sized businesses looking for professional agencies to help them with online marketing. I have compiled a list of statistics that shows that the demand for digital marketing is increasing across the world.
4.48 billion people are online globally, which is 57% of the world population.
3.4 billion people are active on social media
Search engines drive 93% of all website traffic.
47% of small businesses consider marketing as a growth factor
64% of small businesses have a website
61% of small businesses invest in social media marketing
92% of people visit a site and research before visiting a store.
I am sure you are very excited to know how you can start your digital marketing agency. I am excited too, to share my knowledge with you and help you understand the process. It is a very detailed article, so make sure you read it till the end without skipping.
11 Steps to Start and Grow a Digital Marketing Agency
Learn Digital Marketing
Define your Brand name
Purchase domain & hosting
Legal registrations & taxation
Design an appealing website
Define your niche and specialization
Define your payment model
Start promotions for your agency
Develop a sales process
Project management & delivery
Team development
1. Learn Digital Marketing & Management Skills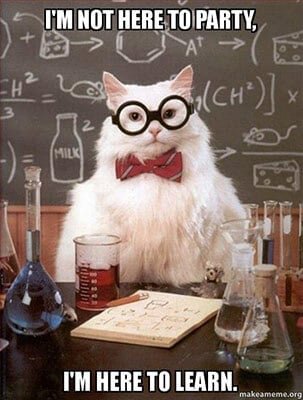 Learning is the first step toward your journey in business. The more you know and understand, the better you can help your clients. If you are passionate about digital marketing and keen on helping businesses achieve success, you will grow your agency. Digital marketing agency success will depend on the skill set of the agency owner.
Certain people start a digital marketing agency without knowledge for making quick money. Most of these agencies close in 1-2 years. The primary reason for failure is that they cannot hire the right people; they cannot estimate the correct cost of the project.
If you want to bridge the gap and learn digital marketing in-depth, you can also join our digital marketing course from Web Trainings Academy. This course will ensure you practically master every topic and apply them to your client projects.
Apart from technical knowledge, you must also learn about sales, operations, management, and client relationship management skills. Many entrepreneurs who fail are good in technical skills but fail miserably in management skills.
2. Define your Brand Name
Shakespeare said, "What's in a name? That which we call a rose by any other name would smell as sweet.". It is right in this context, but in the context of digital marketing, your agency's future will depend on selecting a killer name for your brand.
Do you know the name of Amazon when it started in 1994? They began as a company named "Cadabra" as in Adabra da Cadabra in 1994. One day Jeff Bezos was talking to his lawyer on the phone about some legal issues. The lawyer misheard the name of the Company name as "Cadaver" (meaning a corpse). This made Jeff decide to change his company's name to Amazon.
Amazon began its e-commerce journey by selling books. Now imagine, if Jeff Bezos named the company www.OnlineBooks.com. They could have sold only books on this portal. But as they selected a brand name like Amazon. They can sell anything on their portal without restrictions.
We know today, Amazon is operating in different verticals, and the brand AMAZON is a perfect fit for all the entities. We commonly see Amazon Prime Video, Amazon Music, Amazon Web Services, Amazon Pay, and many more businesses.
It's crucial that you spend a good time brainstorming the right brand name for your agency. You can think about things you love, the places you love, your interests, your passions, your hobbies while selecting a brand name. Ask your family, friends, and partners for their suggestions. The brand name must be short, catchy, and easy to remember.
These websites will help you with ideas for your brand name. Shopify Name Generator, Namelix, or SquadHelp.
Note: Avoid using a brand name that iterates a famous brand name or variation of any existing competitors. It looks cheap and won't be sufficient for long-term growth.
3. Purchase domain & hosting
Domain Name
Once you decide on your brand name, make no delay in registering your domain name. Choose your domain extension wisely. Now we have thousands of extensions to choose for business. Don't post your domain ideas on any social media sites for suggestions; someone else will register the name and list it for reselling.
Personally I recommend buying .com, co, country extensions (.in, co.uk, .ca etc). In some cases, your chosen name may be available only as a premium domain; if the asking price is in your budget, you can buy it, else buy the domain with an alternative extension.
Web Hosting
Web hosting companies offer various types of web hosting like shared, cloud, VPS (Virtual Private Server), and dedicated. I suggest you either take shared hosting or cloud hosting as it's cheaper and good enough for small websites.
I recommend buying a domain and hosting from BigRock, Hostinger, and BlueHost.
4. Legal registrations & taxation
"ignorantia legis neminem excusat"- "ignorance of the law excuses no one."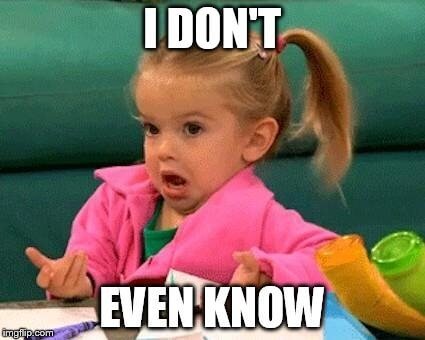 For entrepreneurs, it is essential to follow the law and register the company as per government norms. Learn the basics of company norms, taxation, and other government guidelines related to your business.
In India, you can register the company as follows:
Sole Proprietorship Firm: If you are planning to start Solo and want to have complete ownership of the business, this registration is recommended. In this registration, there will be no distinction between individual & company. Owner & business is considered as a single entity and has more risks related to liabilities.
OPC (One Person Company) Firm: In this type of registration, a single person will run the company but with a clear distinction between owner and business. The taxation will be applied as a private company. The Owner's liability is limited up to investment in the company.
Partnership Firm: If you have multiple partners, then it's recommended to register as a partnership firm. In this type, each partner is a shareholder in the company. It's easy to set up and has the minimum documentation required. One significant disadvantage is, each partner has 'Unlimited Liability' which means the partner's personal belongings can be attached to settle the partnership firm's liabilities.
Limited Liability Partnership (LLP) Firm: If you have multiple partners but don't want to share unlimited liabilities like Partnership Firm, then it's recommended to register an LLP. Each partner's liability is limited up to investment in the company.
Private Limited Company: In India, 93% of companies are registered as Pvt. Ltd. Company. This registration is suitable for companies with multiple partners and seeks limited liabilities. The Ministry of Corporate Affairs (MCA) is the governing body in India that regulates all Private Limited Companies in India. This registration requires more documents and guidelines compared to other registration types.
Taxation: I strongly recommend speaking to a professional CA or consulting with the below online service providers to understand taxation related to a digital marketing business.
Business Location: I personally suggest you take seats/private cabins in Co-Working Space like Workafella, 91Springboards, WeWork. It's not recommended to lease/rent a private space in a commercial establishment. The advance payments, interior works, systems, overhead costs will be very high to maintain. So c0-working space is best for startup digital marketing agencies.
I recommend using the services of companies like  VakilSearch, MyOnlineCA, or IndiaFilings for your business registration and taxation-related needs.
5. Make an Appealing website
Your prospective clients will visit your website to understand your business. In other words, the First Impression of your company will be your website. Do you know, 94% of first impressions are design-related. Your services may be the best, but if your website cannot convey the message, you will lose many customers in the long run.
Things to consider while designing a professional website:
The website must be appealing and attractive.
It must be accessible and readable.
Write grammatically correct and easy-to-read content.
It must be mobile-friendly.
It must load in around 3 to 5 secs (As per Google, website loading in more than 3 secs is slow)
The website must have a blog with regular articles
If you are using WordPress, you can check some premium themes from ThemeForest.
6. Define your Niche and Specialization
Digital marketing agencies commonly provide a wide range of services. Depending on client business needs agencies suggest specific services to clients. Full-Service Digital marketing agencies usually offer the following services:
Website design service
App development service
Organic SEO
Local SEO
PPC management
Display Ads
Social media marketing (All networks)
Email marketing
Online reputation management
Web analytics
Conversion rate optimization (CRO)
Lead generation
Content marketing strategies
Video marketing
Content writing
Instead of being "Jack of All Trades" it's recommended to become a specialist in specific industries or platforms. It helps in establishing your company as a market leader in a particular niche/platform. Clients are ready to pay a premium price for specialists with successful results.
7. Define your Payment Model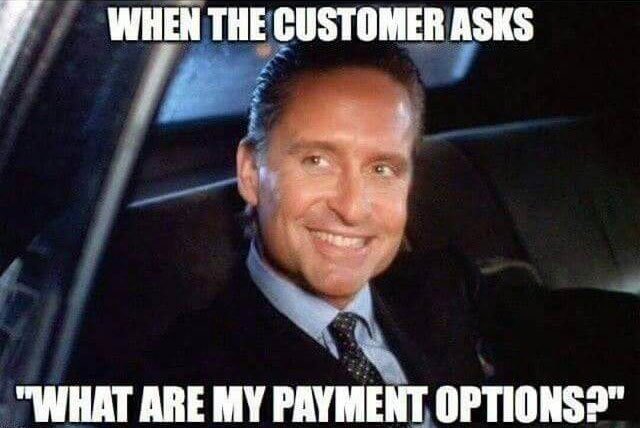 Motivational speaker and businessman, Jim Rohn once said, "You don't get paid by the hour. You get paid for the value you bring to the hour."
When you decide the pricing of your services, always define the value you bring to client business. Clients are willing to pay based on the value you deliver for their business. Don't compete with other agencies on price; compete with them on your value and expertise.
Digital marketing agencies use different payment models for clients, depending on client goals. Choose a payment model which is feasible for your agency and clients. Sometimes you may need to define a different model for a specific client. Be flexible and adapt to client requirements.
Some of the standard payment models are
One time fee (Mostly offered for short term projects)
Fixed monthly service fee (Long term projects)
Service cost + % of ad spend (Long term and Big budget clients)
Performance-based fee (Clients willing to pay for leads & sales)
8. Start promotions for your agency
Now it's time to start your promotions. Many new digital marketers make a big mistake and ask questions in Quora or other platforms about how to get clients. Think about it, if a digital marketing specialist himself doesn't know how to get clients per his business. How can he generate leads for clients?
You have to use all digital marketing strategies to generate quality leads to convert into sales. Initially, you can target different platforms and find the winning platform and spend more time and money on the platform. It will help build traction and brand visibility across the globe.
If you are visible to clients across various platforms with your marketing, clients will trust your ability and skills. A lot of clients will close relatively fast if they saw your various marketing strategies in real-time.
9. Develop a sales process
What is a Sales Process?
In simple terms, your Sales process must define the actions a salesperson should do to convert a prospect into a customer. Well-defined sales processes will help the salesperson answer client queries with confidence and clarity. In more prominent agencies you must have a unique
7  Step Sales Process
Prospecting
Preparation
Approach
Presentation
Handling objections
Closing
Follow-up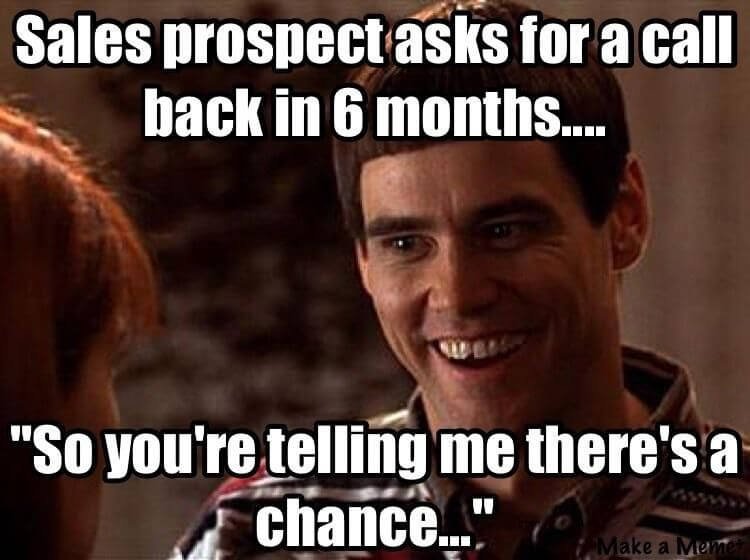 Defining a transparent sales process for your digital marketing agency is a critical part of your success. Many agencies fail because of a lack of sales process. In many situations, the most interested customer may be lost by the agency due to an imperfect sales process. Teach your team the importance of following a sales process to avoid losing sales.
We also advise using professional CRM (Customer Relationship Management) software to maintain the customer database. Many modern CRM systems have a bunch of useful tools integrated into the system. Train your sales team about how to use this software. The most popular CRM software are Freshsales, Hubspot, Leadsquared, etc.
To master the subject, I recommend the following book "The Ultimate Sales Machine: Turbocharge Your Business with Relentless Focus on 12 Key Strategies" by Chet Holmes. This book consists of a detailed concept about managing your time, building a sales process, handling client objections.
10. Project management & delivery
Congratulations you have got a project now it's time to deliver what you have promised. Many digital marketers over promise and deliver due to which many clients lose trust in the agency. It is very vital to have a project management system for your entire team so that it is very effectively monitored and works systematically.
Build a project execution process and follow the plan of action rigorously. It will help you build a process, which can be replicated by any team member. If you hire a new employee, it will be far easier to train your new staff about the company process. It will ensure the consistent quality of work across all projects.
The Most popular time management software for employee time tracking is TimeDoctor or Desktime. Recommended project management software is FreedCamp (free) or Basecamp (paid).
11. Develop your Team 
One person cannot achieve great success; you need a team to help build your agency. If you work Solo, you are more like a freelancer. So take a step forward and start building your team.
The success of an agency depends on the quality and experience of team members. Always hire people who are creative, strategic, enthusiastic, and passionate about digital marketing. Hire good people and train them well. Create a positive and prosperous work culture where employees are happy to work.
Conduct regular technical and non-technical training to ensure your team is aware of the latest technologies. Encourage the team to come up with new ideas and test new strategies on projects. Allow the employee to learn and grow, who will eventually help the company group.
Ensure your agency has a collection of online courses and on-demand sessions from various platforms, so employees can learn whatever they need for projects. Maintaining a decent library with all digital marketing industry subjects is a great way to encourage continuous learning.
Conclusion:
Starting your own agency is a great step toward your future growth. Don't rush to do things quickly. Take your time and build your agency that can deliver quality results. Follow our guide and build your digital marketing agency in India.
To become a successful agency you must learn, adapt and implement new strategies in digital marketing. If you can satisfy the client with digital marketing services, the sky is the limit for your achievements. All the best for your new beginning!
How to Start a Digital Marketing Agency in India? [2023 Guide]
was last modified:
July 3rd, 2023
by