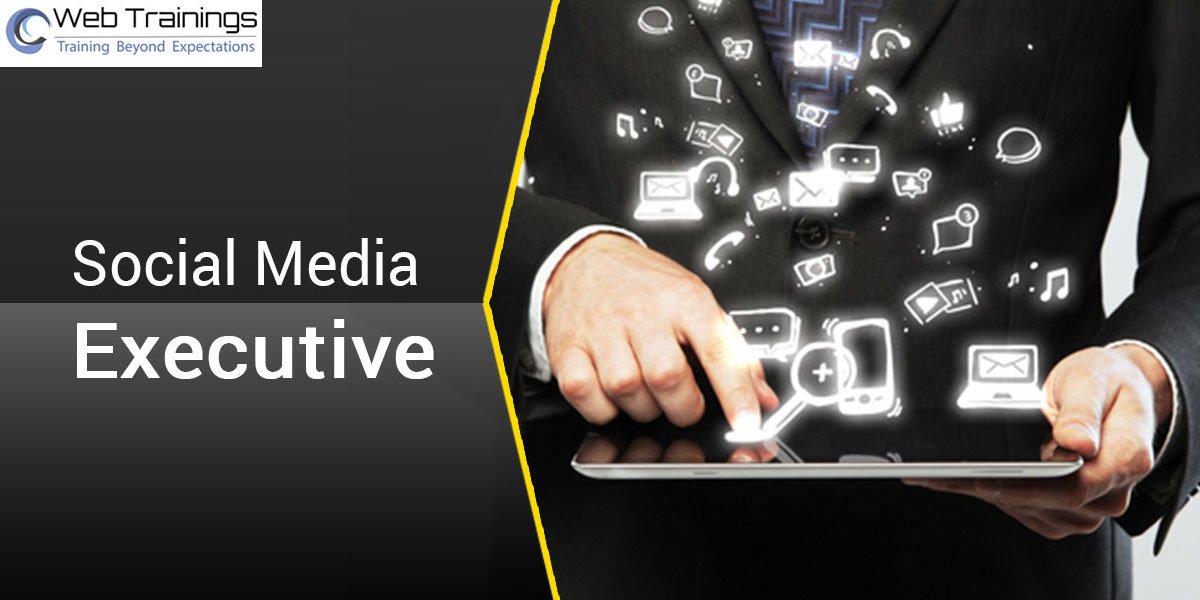 Social Media Executive skills, Roles and Responsibilities, Job Description
We all are aware of the updates we receive from social media platforms. Do you know how we receive such updates? A human messenger is responsible for every social media update and raises the updates about the business to all users. A social media executive is in authority regarding the business's social media platforms.
Who is a social media executive?
A social media executive in any business takes responsibility for Facebook, tweets, Instagram, and Twitter updates. The social media executives control the team members, all social media campaigns, channels, and facets associated with a social media platform. The job role is developing content that escalates the services and products and collaborates with the customer.
What skills do you need to be a social media executive?
For any social media executive to come out in flying colours, a few skills, as mentioned below, are mandatory. Run through such skills and update them to be extraordinary social media executives.
Strategic planning: Getting to know the big picture holding hands with strategic planning is the key to becoming a successful social media executive. The executives mandate a clear picture about the collaboration of how social media, content, and search works. It is necessary to highlight goals, define visitors and understand the best platform that escalates business. Social media marketing is, of course, a competitive platform, and hence associating with the appropriate tools is mandatory.
Optimizing content and technology: By diving into the social web, it is a straightforward content platform, mobile, and search. The executive should possess skills in regulating the customer down the sales funnel. Such knowledge initiates from discovery, engagement, ending with sales. The primary skill set mandatory is SEO content optimization for a better ranking on Google. Conversion of traffic where customers share content on Facebook, download stuff, and register for webinars. Developing professional images and videos with the latest tools like Canva and In Video etc.
Creative thinking: Creativity is the crucial skill to seize visitors' attention. Creativity is a mandatory skill for every social media executive for developing buzz-worthy, valuable and worthy content. Creativity helps executives present ideas that stand out from the rest.
Writing skills: For sending messages across social media platforms, written words play a tremendous role. Hence writing skills make social media executives extraordinary digital conversationalists and best copywriters. Writing skills are the top priority for raising the brand's voice on social media and connecting with customers.
Analytical skills: For finding if the marketing technics works, social media executives mandate analytical skills too. Sound analytical skills help the executive check reporting and metrics for making decisions.
Leadership and communication skills: For engaging customers and representing the organization, good communication proves beneficial. Excellent communication is vital to collaborate with colleagues with new ideas or present campaigns. Being a leader skill for and managing the team members, organization and customers is essential.
Roles and responsibilities of  social media executives
For sustaining audience and escalating customer satisfaction, the roles and responsibilities of a social media executive are vast as below.
Social media channel management: There are ample social media channels such as Twitter, YouTube, Facebook, Instagram, LinkedIn, Pinterest, Google+, and more. A social media executive takes the responsibility of managing all the social media channels, such as updates about service or brand. The human messenger is responsible for all contents about the Ad, the tweets, etc.
Making Brand awareness: The social media executive makes content links and videos about the brand or products and posts on various social media platforms. The social media executive is the messenger and needs to give updates and details regarding the brand online, creating brand awareness.
Set targets: The social media executive sets targets to achieve them. Such marks help the executives in measuring the results.
Following social media influencers: Holding hands with social media influencers is another crucial responsibility of social media executives. For extending the reach and enhance the presence of the brand, social media executives collaborate with social media influencers.
Help with social media performance report: The social media executive is responsible for creating performance reports to portray the improvement through social media channels. The executives bring about a time-framed growth and progress in the report.
Meetings, Hires, and train social media team members: An excellent social media executive takes the sole responsibility of hiring and training intelligent social media marketers into the team. A social media executive explains the responsibilities, job titles, and all aspects of the job.
Planning of marketing strategies to help drive traffic and engagement: The role of a social media executive is planning marketing strategies that pave the way to escalate traffic and improve customer engagement. The social media executive follows techniques such as posting images or content on social media platforms, enhancing exposure with campaigns and notifications, etc.
Job description of social media executive
Almost all companies have stepped online, and hence to perform relevant activity online social media executives are in high demand. The job description for social media executives is as follows.
Established experience as a social media executive such as a digital marketing specialist, social media marketer, etc.
Extraordinary editing, writing, consulting, communication, and presentation skills.
Mandates a degree in communication studies, marketing, creative writing, journalism, or similar.
Enhanced knowledge of web development, web design, SEO, and CRO.
In-depth understanding of all the latest and familiar social media sites with their associated algorithms.
Capability to develop persuasive and authoritative texts.
Attention-grabbing and flexible writing skills.
Familiarity with the latest engagement metrics.
Social media marketers are gaining ground to strengthen and promote any business. Social media executives undergo specialized training and possess updated knowledge about the latest strategies that help escalate business. Hence there is high scope and demand for social media executives.
Conclusion:
Web Trainings Academy is a leader in social media marketing. However, we train fresh graduates, social media enthusiasts, and marketers for better visibility online. Our expert faculties hold 14+years of experience and industry knowledge in social media marketing. We update students with the latest strategies and practical experience in social media marketing.
Our syllabus covers various topics associated with all social media platforms. We are a pure marketing technology learning center helping social media lovers to reach great heights. Hence collaborate with us and make your future bright.
Social media executive skills, Roles and Responsibilities Job description
was last modified:
January 19th, 2023
by