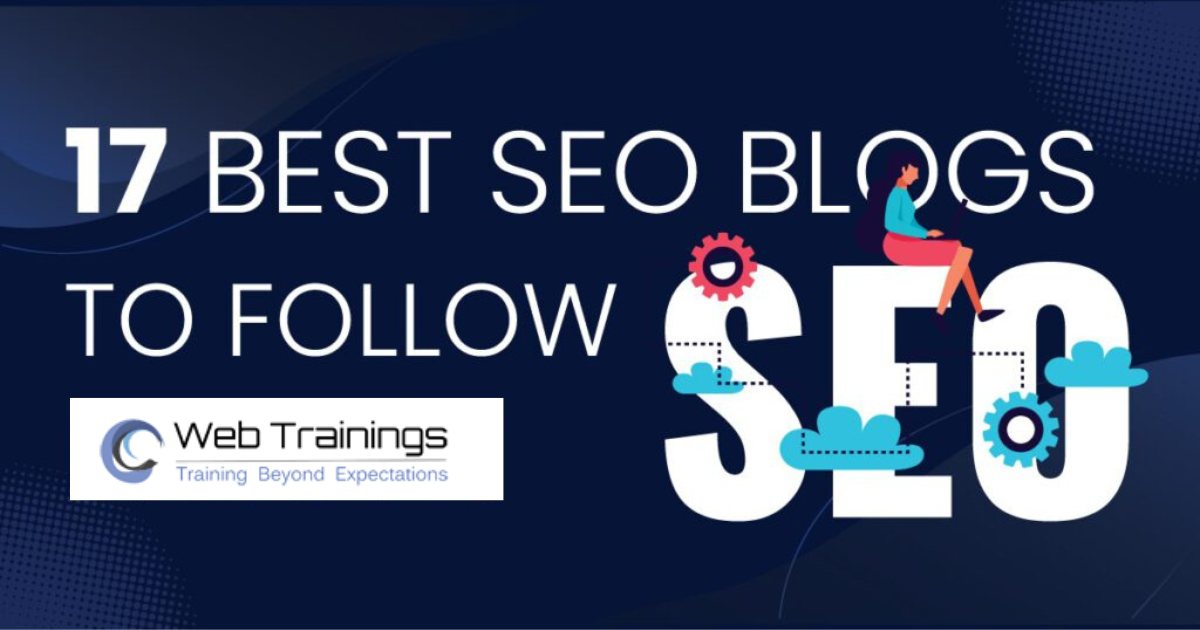 17 Best SEO Blogs To Follow in 2023
Want to keep up with evolving SEO trends? Here's a list of the 17 best SEO blogs to follow that you shouldn't miss out on.
Agree or not, most of the SEO strategies change constantly. The strategies that worked a year ago won't work today and what is working today will not necessarily work tomorrow. SEO is a massive industry where you must keep up with the latest SEO trends to master the game or you will be out of the game. If you do not keep up with evolving SEO trends, you risk your website search traffic. 
Looking for the best SEO blogs to follow? Then this post is for you where I'll share a few blogs that you must read and follow now.
Looking to stay updated with the latest updates of search engines like Google, Bing, Yahoo, and others? Here are the 17 best SEO blogs that you should read and follow to learn about the latest strategies, updates, tips & tricks, ideas, hacks, and insights in the world of SEO. Looking for advanced SEO Training? You can visit SEO Training for intricate and insightful training.
The primary objective of this post was not only to compile the most popular blogs and bloggers to follow but also to help you save your time in finding the top SEO experts, resources, blogs, and bloggers in the industry that you should know to learn a lot more from. Let's discuss the 17 best SEO blogs to follow.
Below are the 17 Best SEO Blogs To Follow That You Shouldn't Miss Out On

Find official Google Search core updates, ranking changes, algorithm updates, announcements of new Google Search features, and other SEO best practices on the Google Webmaster Central Blog.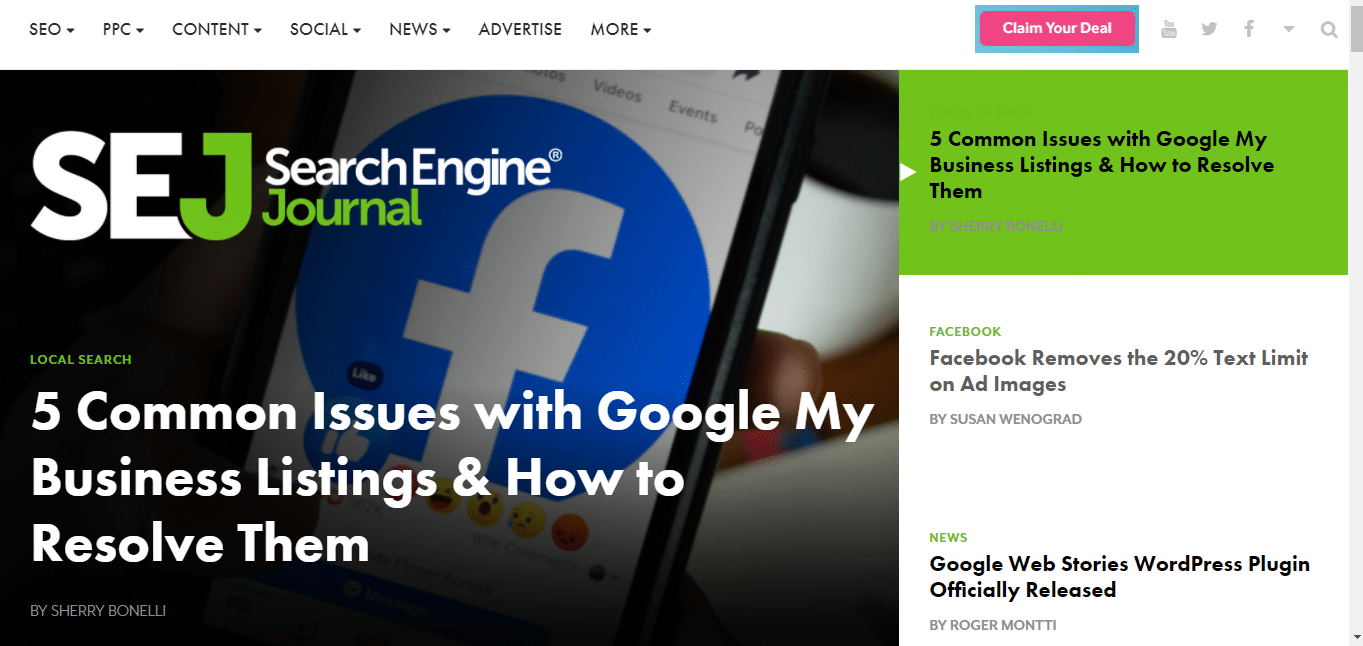 Search Engine Journal provides the latest trends and best practices in the industry, SEO, PPC, Social Media, News, Advertise, and Content Marketing. Most of their contributed articles come from real online marketing experts, both independent and in-house. Search Engine Journal was founded in the year 2003 by Loren Baker. This is one of the best sources I have ever seen because every day you'll find a regular stream of stories featuring tips and pieces of advice from the authors of SEJ from its respected community, with conducting webinars regularly and running a podcast with the industry experts, influencers on Search engine Nerds podcast. It's one of my favorite SEO blogs that I check regularly. 
SEJ has been featured on CNN, Entrepreneur, PCWorld, TechCrunch, Investors.com, The Huffington Post, Mashable, Alltop, Adweek, Drudge Report, Forbes, Engadget, and other top-notch companies.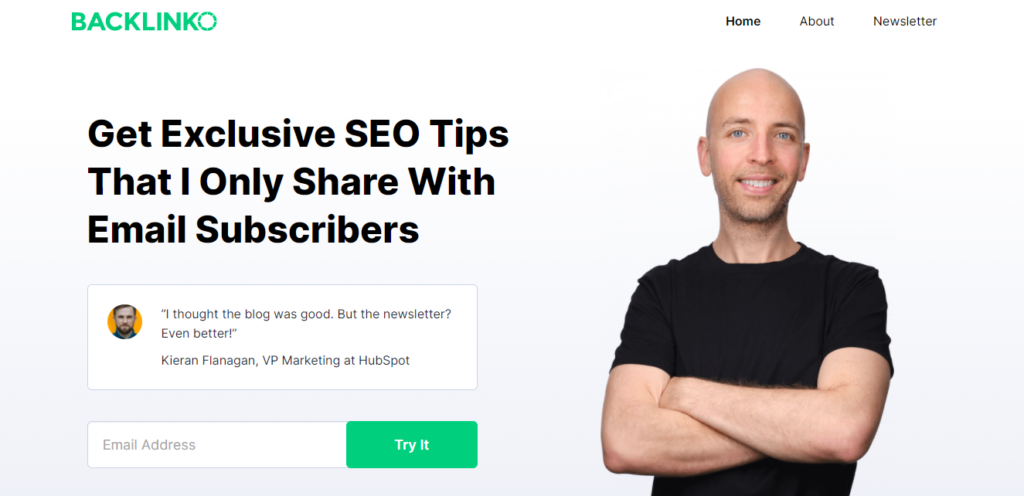 Heard about the Skyscraper Technique? Then you're already familiar with Brian Dean. The Skyscraper Technique is a link-building strategy created by Backlinko's Brian Dean to help you create engaging content that will help you earn quality editorial links.
Brian Dean, an internationally renowned SEO expert is the founder of Backlinko. Brian has been featured on Entrepreneur, Forbes, The Huffington Post, Inc., and other top-notch companies.
Backlinko is the right place to go if you are searching for proven SEO methods to increase your website traffic. Backlinko is where SEO professionals turn for next-level SEO advice and link building strategies. Brian covers actionable SEO tips but he also shares the most insightful case studies on SEO which can increase your organic traffic.  110,424 marketers including the top marketers from companies like Apple, Disney, IBM, and Amazon consider his SEO advice and are subscribers to his weekly newsletter.
Here is one of my favorite blog posts about SEO Copywriting by Brian.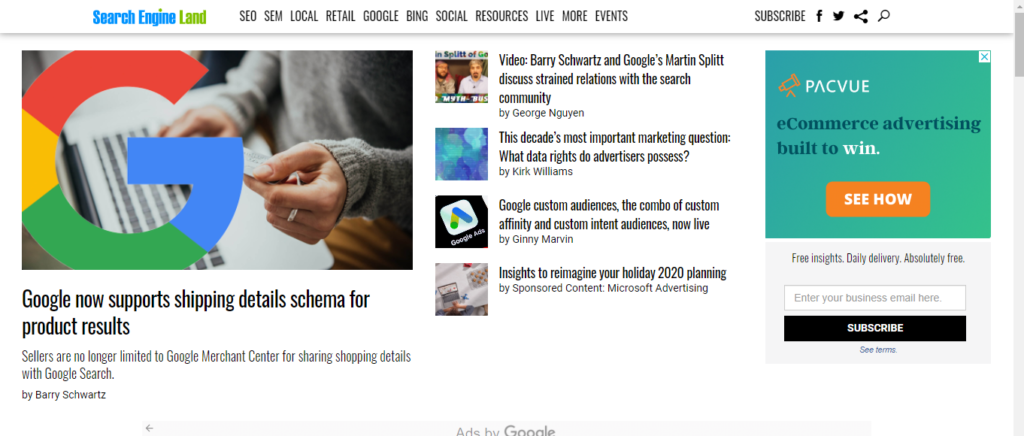 Search Engine Land and its partner publications, MarTech Today and Marketing Land cover all facets of digital marketing, advertising technology, and SEO. Search Engine Land also publishes contributed articles from digital marketing experts, which are jam-packed with practical tips, techniques, and strategies for running effective marketing campaigns. The blog sites were founded by search industry veterans Danny Sullivan and Chris Sherman in the year 2007 after Danny Sullivan left Search Engine Watch and are published by Third Door Media.
You will find almost every SEO-related latest news here. If you want to find out Google's latest updates and news, you should definitely follow this blog.


Renowned for their specialized SEO and backlink analysis tool. The tool provides valuable information about backlinks and SEO. It also offers SEO features such as ranking monitoring and keyword tools. Dmitry Gerasimenko is the founder of Ahrefs, a data-driven marketing toolset powered by a huge index of backlinks, keywords, and content. Ahrefs blog is one of the most recommended and read SEO blogs in the industry. This blog site provides detailed tutorials, case studies, and pieces of opinion from marketing researchers and industry experts. Their topics include keyword research, link building, and technical audits. Tim Soulo, the author and also the head of marketing at Ahrefs has written a few of the best SEO content.
One of my favorite blog posts about Link Building by Ahrefs blog.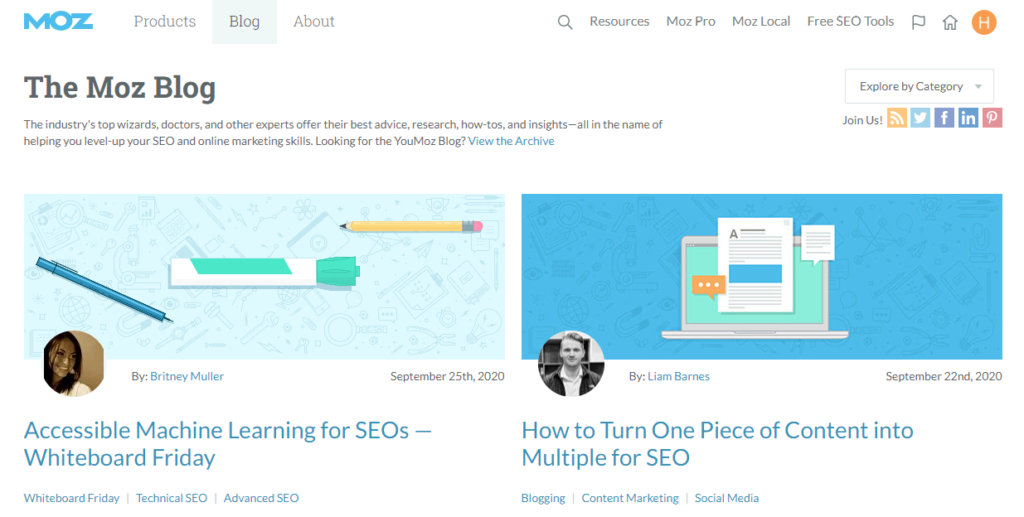 The MOZ is the most famous and influential SEO blog out there founded by Rand Fishkin. It has the largest SEO community in the world. It's one of the best blogs to follow for industry news about inbound marketing strategies, Google Ads, local marketing, and even voice searching. Moz has a lot of SEO tools that will help you increase your organic traffic and understand your target audience better. Their Beginner's Guide to SEO is probably the most popular and read guide on the Internet. They also have a "Moz Pro" version that includes tools and forum support that can help you reach your SEO goals. The Moz Blog is probably the oldest and authoritative SEO blog in the SEO community. However it's not a beginner-friendly blog site, but you will find loads of advanced SEO-related information and it provides high-quality and intricate content about search engine optimization.
One of my favorite latest blog posts by the Moz blog about Low Search Volume Keywords.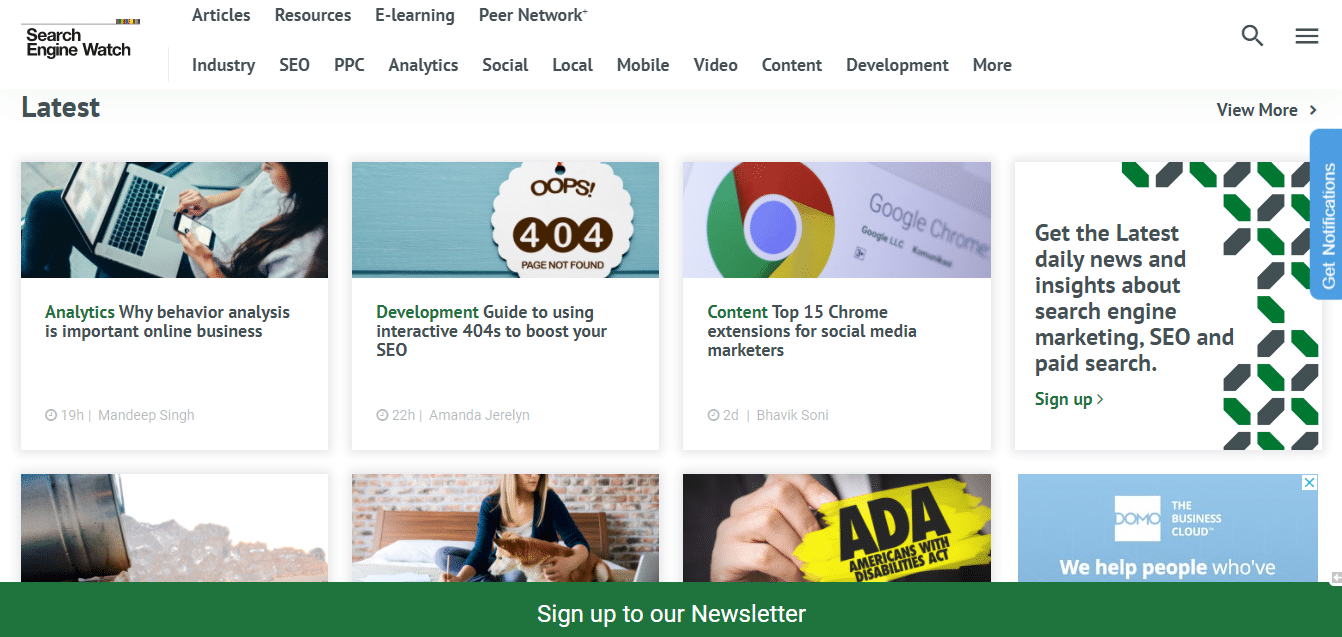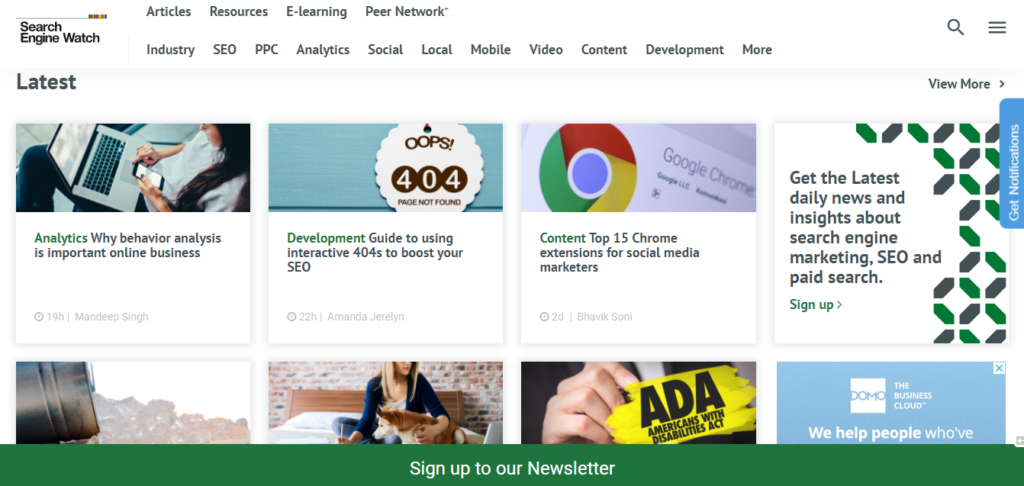 Search Engine Watch is well-known for its information-rich articles and frequent updates on SEO. Search Engine Watch was founded by Danny Sullivan in the year 1996 after he left Search Engine Watch to start Search Engine Land as mentioned earlier. SEW is one of the oldest SEO blogs maintaining its integrity and quality to this very day. If you want to keep up with the latest SEO trends, then this blog is for you. This blog site mostly covers the best SEO tools and frequent Google changes to help people better understand the SEO trends. One of the best SEO blogs to follow or the latest updates on SEO. You can find excellent information from SEO to PPC to video marketing, content marketing, AI, and Google Analytics.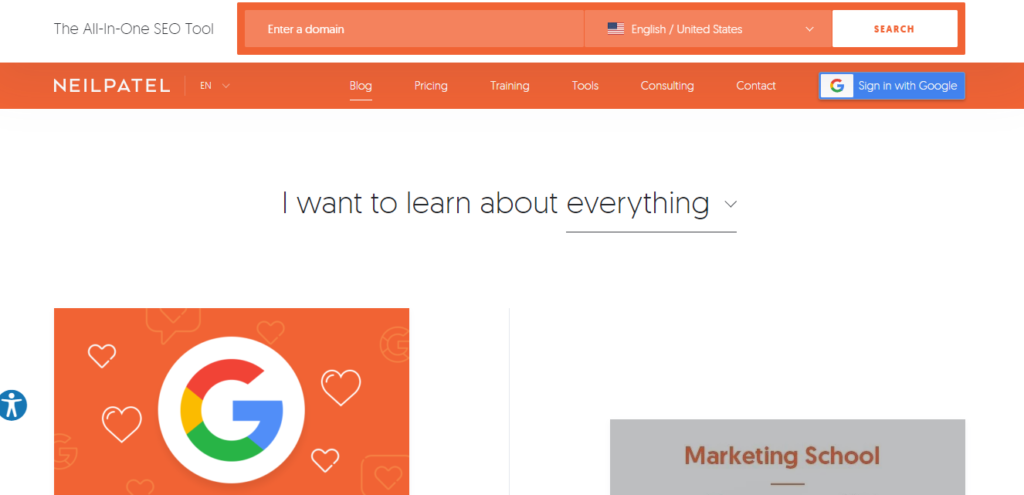 Neil Patel is a New York Times bestselling author, a top influencer by The Wall Street Journal, one of the top 100 entrepreneurs under the age of 30 recognized by US Former President Obama, one of the top 10 marketers recognized by Forbes, one of the top 100 entrepreneurs under the age of 35 recognized by the United Nations, and co-founder of NP Digital.
If you're into blogging, content marketing, or SEO, you've probably heard of Neil Patel. He is one of the most popular SEO experts in the world who travels around the world to give seminars, attend events, and teach people the right SEO strategies to grow their businesses.
If you want to learn more about blogging, SEO, and content marketing strategies, then you must start following Neil Patel's blog. His blog articles provide insightful information where you can learn a lot about SEO and strategies that actually work. He also regularly hosts and shares podcasts on his blog site and YouTube video tutorials on his channel around SEO. If you are looking for concrete advice about how to improve your SEO performance, then don't forget to follow Neil Patel's blog. Neil Patel is the master of SEO and his SEO blog has a massive collection of blog posts about search engine optimization.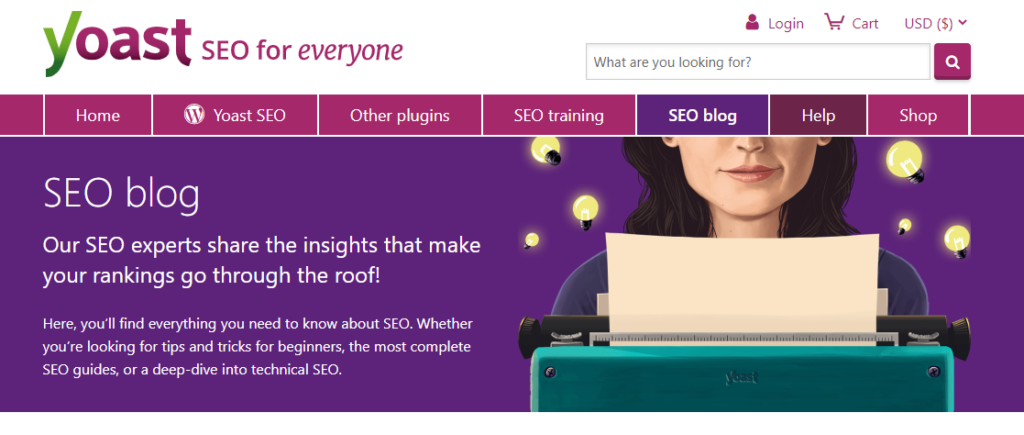 Yoast sounds familiar, if your website runs on WordPress then for sure you must have heard about Yoast SEO plugin. Yoast blogs are mostly focused on content, technical SEO, and SEO optimization.
It is one of the widely used free SEO plugins to perform on-page optimization to boost your blog traffic. Yoast covers technical SEO, WordPress optimization, online marketing, content strategies, analytics, and more. If you're looking forward to learning more about search engine optimization that's coupled with WordPress tutorials, Yoast blog is a great place for you to get started.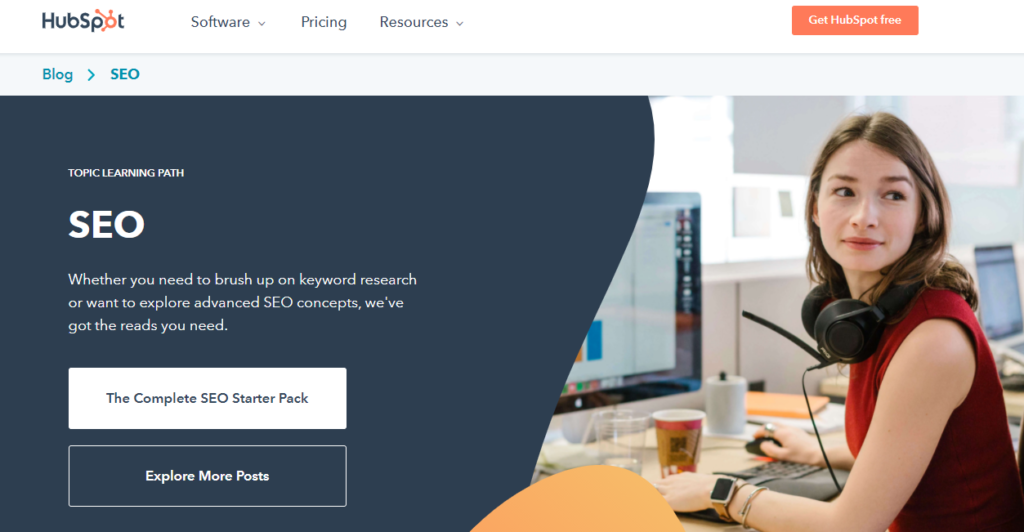 HubSpot is a marketing, sales, and customer service platform that helps companies level up. HubSpot has created a platform that allows companies to manage their marketing and sales automation and customer services in one place. Hubspot's blogs reflect their authority in this competitive market by providing invaluable information, tips, and guides on increasing sales, inbound marketing, software solutions, and teaching SEO with detailed articles to ensure that beginners retain it.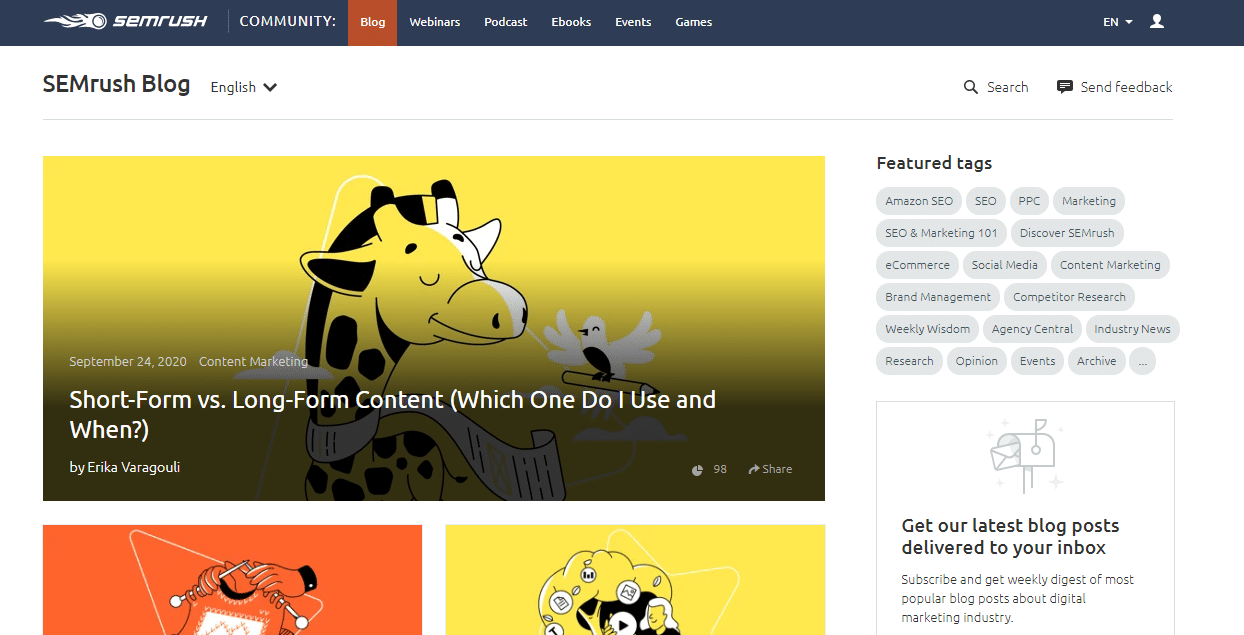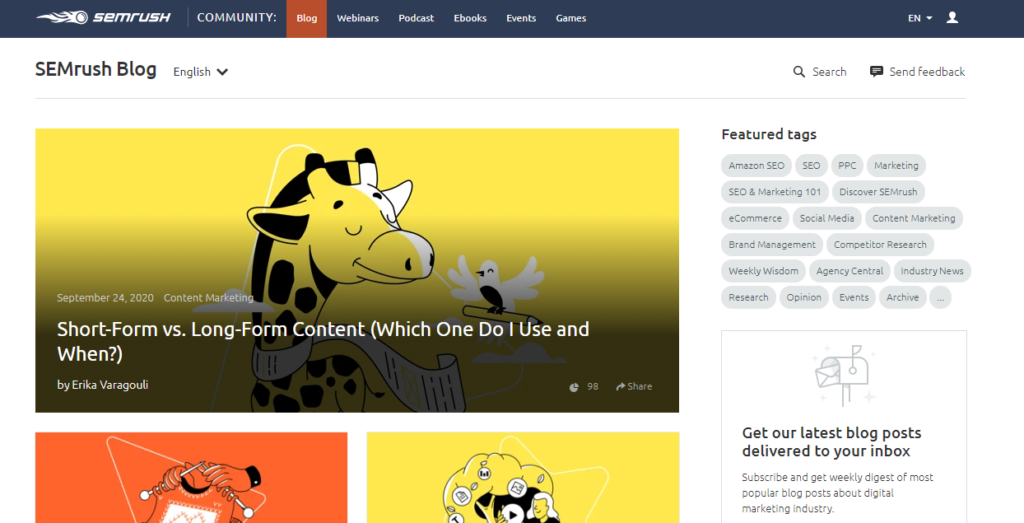 Let us admit that SEMrush is a personal fave of all of us. Not only do they have an incredible SEO tool like SEMrush, but they also have a great collection of SEO articles that really help us know what SEO is all about.
That being said, SEMrush is one of the must-have SEO tools that you should try if you want to increase your website traffic, rankings, and sales. It helps you perform from keyword research to competitive analysis to backlink analysis to site audits with ease.
According to Ahrefs, SEMrush has published over 3000 insanely detailed blogs to this very day and will continue to publish more and more blogs daily. This blog site is a goldmine if you want to learn about SEO, content marketing, marketing, paid media, social media, and news. Their articles are contributed by SEO experts in the industry.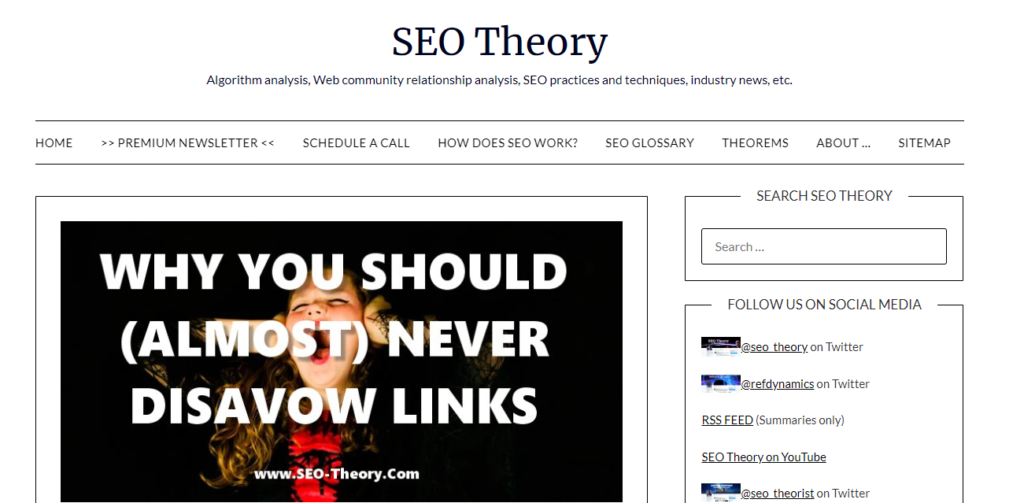 SEO Theory was started in the year 2006 by Michael Martinez and Reflective Dynamics. Here you'll find amazing content that aims to explain how SEO and search engine actually works. Although it's not a beginner-friendly blog site, you will find a lot of advanced SEO-related information. You can find blog articles about algorithm analysis, web community relationship analysis, best SEO practices, techniques, industry news, and much more.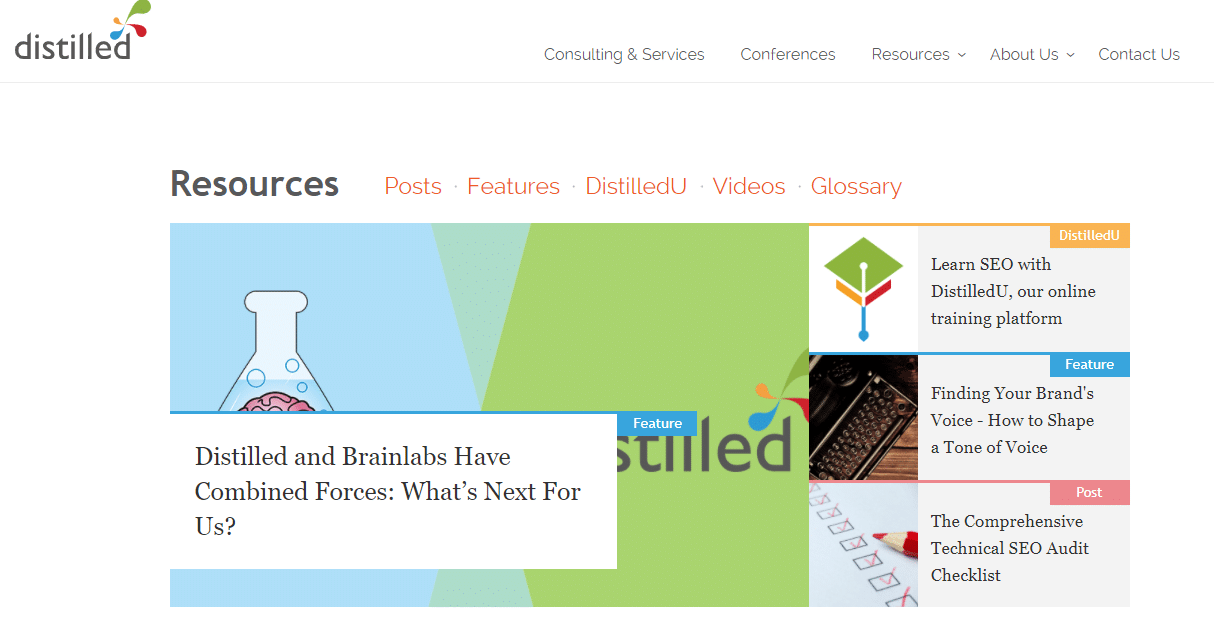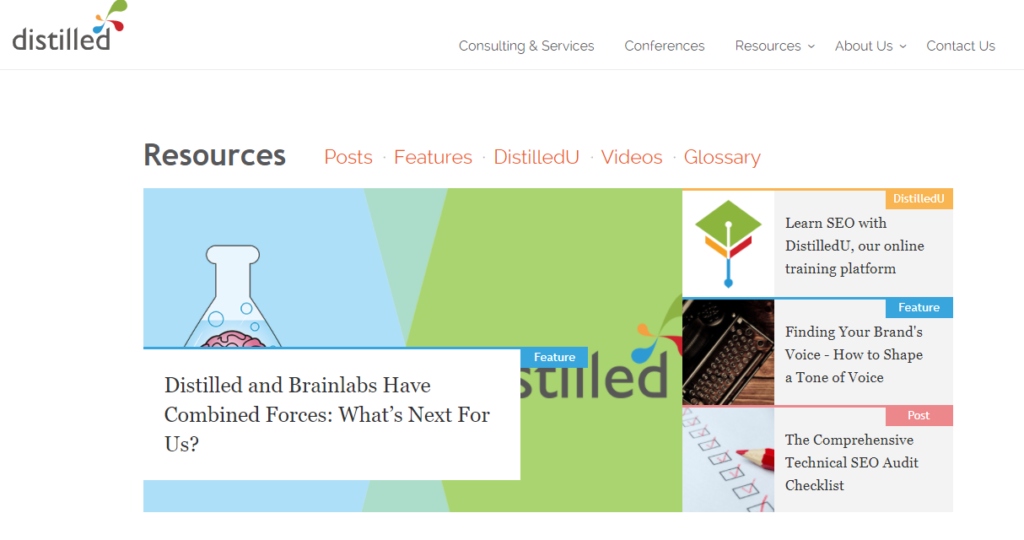 This blog site is from Distilled, an online marketing agency, founded by Will Critchlow and Duncan Morris in the year 2009. If you want to learn the best actionable SEO practices along with insightful and intricate case studies, then Distilled is for you. This is a must-read blog if you want to boost your organic traffic and sales from search engines.
 This blog site provides in-depth training guides and blog posts about SEO, mobile, social, CRO, and PPC. One of my favorite blogs from Distilled is Split Testing JavaScript for SEO.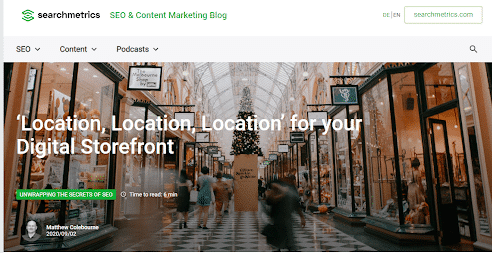 This blog site is solely dedicated to SEO and content marketing. If you're looking for the latest Google updates or a dedicated site for just SEO then this blog site is for you. Their articles are depth driven and specific with a straightforward approach. They also have a beginner's guide for learning SEO and content marketing.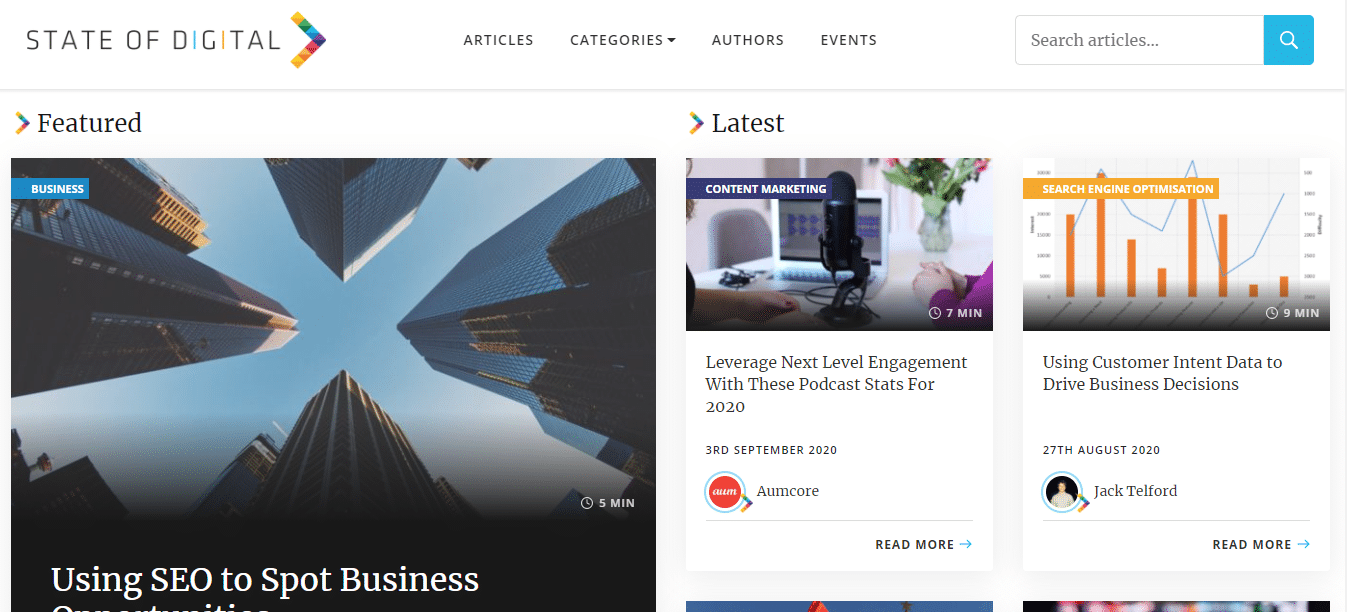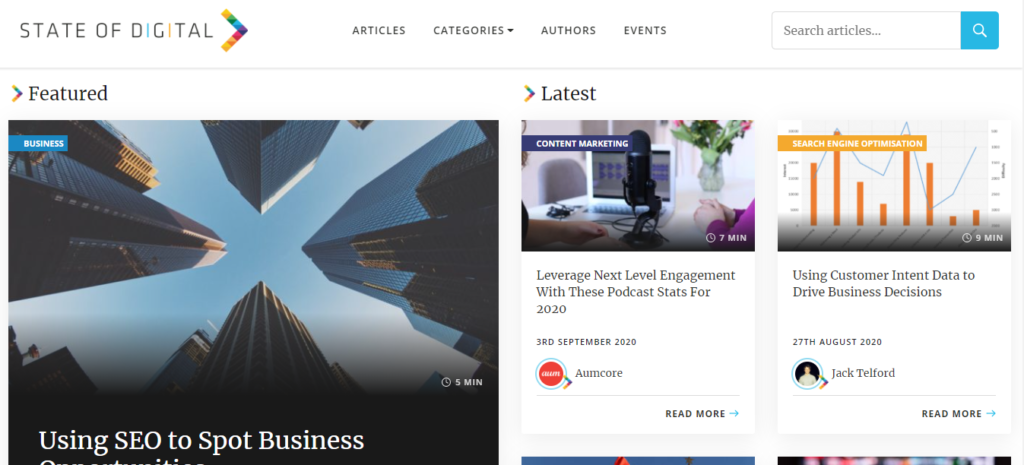 The state of Digital is an online platform that provides insightful articles conducts live events. State of Digital is a collaborative digital marketing knowledge sharing platform, connecting and sharing through blogs, whitepapers, webinars, and events. The state of Digital was founded in the year 2010 by Bas van den Beld. This blogsite offers articles around SEO, content marketing, social media marketing, analytics, and industry-related articles.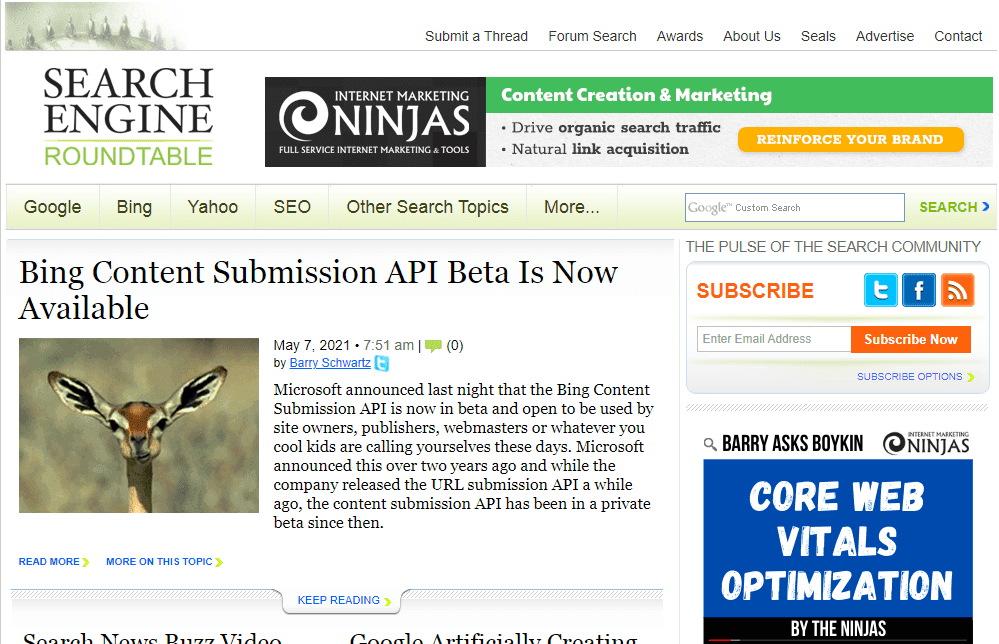 The purpose behind the Search Engine Roundtable is to keep you up to date on the most interesting discussions in the SEM (Search Engine Marketing) forums. This blog site aims to provide a single place for readers to find the most interesting threads in the SEM forums. This will help save you time by allowing you to scroll through the forum threads in the discovery of the true gems.
Search Engine Roundtable was founded by Barry Schwartz in the year 2003. From Google core updates to SEO copywriting, Search Engine Roundtable covers almost every facet of SEO. It's one of the oldest SEO blogs on the Internet which offers the latest updates around Google and other search engines. One of my favorite posts from SER is Google Algorithm Updates.
17. Gotch SEO Blog
If you're looking for proven SEO strategies around link building, on-page SEO, and content marketing, then Gotch SEO blog is for you. Gotch SEO was founded by Nathan Gotch in the year 2013. Nathan Gotch has helped hundreds of thousands of people around the world to increase their organic search traffic. He also runs an academy, a premium membership site that teaches you everything that you need to know about SEO. All of his blog articles are easy to digest and his writing persona flows into his content which creates curiosity while reading. Definitely a great SEO blog worth following.
Final Thoughts
SEO is not that easy. Learning SEO consistently helps you to keep up with evolving SEO trends. To stay updated in the industry, these top blogs on SEO will help you find the latest news and updates on SEO, PPC, Social Media, Advertise, Analytics, and Content Marketing.
I hope you found one of your favorite SEO blogs here from the above list. Stay up to date and informed with these 17 best SEO blogs. Don't stay behind in the everchanging world of SEO, do check these 17 best SEO blogs to follow and read.
Feel free to refer to our blog posts here. And have a look at our Digital Marketing Course. We offer in-depth and practical-oriented Digital Marketing course training both classroom and online. Learn at your own pace with an expert's guidance. We help you master digital marketing skills.
17 Best SEO Blogs To Follow in 2023 | Web Trainings Academy
was last modified:
January 19th, 2023
by