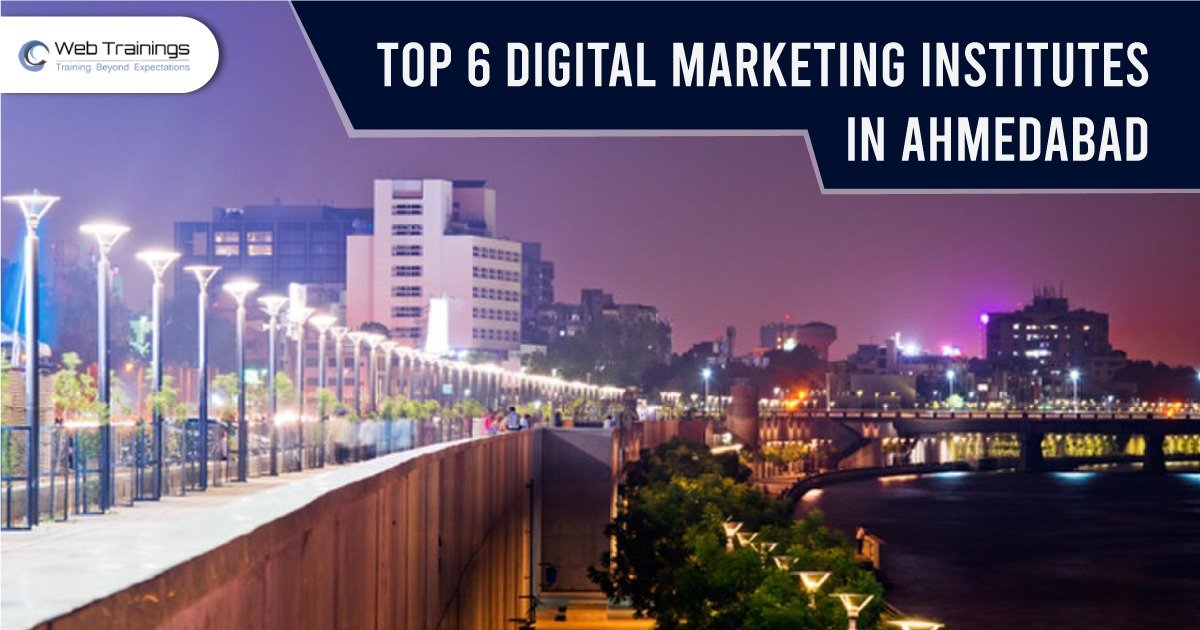 Are you feeling overwhelmed by the variety of digital marketing courses on the market today? Don't worry; we've compiled the perfect list for you! We've compiled a list of the top 6 digital marketing courses in Ahmedabad, together with information on the syllabus, length, fees, and more.
Before diving into this list, let's take a deeper look at digital marketing and the numerous chances presented by the internet world in places like Ahmedabad.
We have now entered the age of digitization as the globe continues to evolve at a tremendous speed. With 90 percent of people using the internet daily, having an online presence for any company or brand has become essential.
With the increased usage of digital marketing, the need for experienced digital marketers in places like Ahmedabad to manage one's brand's online presence is also rising. This has resulted in a plethora of job choices for those seeking advancement during a lucrative industry.
---
Top 6 Digital Marketing courses in Ahmedabad
The following are the best six digital marketing courses in Ahmedabad that will help you turn your desire into a full-fledged job one day:
01. Web Trainings Academy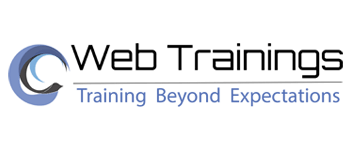 Web Trainings Academy is a reputed and leading training institute that delivers top-notch digital marketing course. The online digital marketing course for Ahmedabad aspirants is an opportunity to master the strategies of the digital marketing world. We have developed the best online digital marketing course to deliver in-depth digital marketing strategies to marketing professionals, students, entrepreneurs, and business owners.
Online Digital Marketing Course Syllabus
Domain & Web Hosting  Concepts – Start your own Domain and Hosting
WordPress CMS – Develop a professional website in 4 hours without coding skills
Search Engine Optimization – Develop an SEO strategy to rank your website on top ranking
Local SEO – Rank your local business on Google Local Results
Google Ads (Paid ads) – Grow your business with paid advertising strategy
Google Display Ads – Create Display Ads to promote your business
Shopping Ads – Promote E-commerce website on Google
YouTube Ads – Promote products/services on the YouTube platform
App Promotions – Promote your app using Organic & Paid techniques
Local Ads – Promote Local business on Google Platform
Bing Ads – Promote business on Bing Platform
Social Media Marketing – Promote business on social networks
Facebook – Promote business with Profile/Pages/Groups & Marketplace
Facebook Ads – Reach target audience with Paid Ads
Instagram – Skyrocket the business with Instagram strategies
LinkedIn Marketing – Promote Business, Generate Leads, and Get Hired
YouTube Marketing – Generate traffic and leads using videos
Twitter –  LeverageTwitter marketing and advertising strategies
Quora – Write answers on Quora to build your authority in your niche.
Pinterest – Generate traffic with infographics and photos
Email Marketing –  Build your own marketing lists with SendinBlue
Inbound Marketing – Develop a content marketing plan for business
Online Reputation Management – Manage your brand reputation online
Google Analytics – Measure your website traffic and improve the strategies
Online Money Making Strategies with Digital Marketing
Google Adsense – Make money online with Blog/ Website
YouTube Monetisation – Make money with YouTube channel
Affiliate Marketing – Promote products and earn affiliate commissions
Freelance Business – Start freelancing on major freelance networks
Why Join Online Digital Marketing Course?
14+ Years Experience Digital Marketing Trainer
Affordable Fees for Digital Marketing
The course includes search engine marketing, SEO, email marketing, social media marketing, inbound marketing, online reputation management, money-making techniques, and more.
Live online sessions on advanced digital marketing syllabus from experienced lecturers.
100% Placements Assistance
The program is designed to impart both practical and theoretical aspects to implement projects.
The online training course for digital marketing covers 28 modules and gain ten different certifications.
Live project work and weekly project assignments.
Faculty Support on WhatsApp
Get Global Certifications
Google Search Ads Certification
Google Display Ads Certification
Google App Advertising Certification
Google Measurement Certification
Google Shopping Certification
Google YouTube Certification
SEMRush SEO Certification
Google Analytics Certification
Hubspot Inbound Certification
Web Trainings Academy Certification
Contact Details: 
Web Trainings Academy – Digital Marketing Course Hyderabad
Zore Complex, First Floor, Block 1, Flat 104
Above Red Rose Restaurant, Opp Erramanzil Bus Stop
Punjagutta, Hyderabad.
Phone: 9052425444 / 9676525444
Email: info@webtrainings.in
---
02. BrandVeda Institute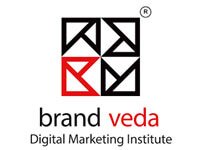 BrandVeda, a well-known digital marketing institute in Ahmedabad, was named "The Best Digital Marketing Institute" by Urban Pro in 2014. They have taught over 17,000 students and placed over 1000 applicants in digital marketing firms.
Saurabh Pandey, a skilled specialist in the digital industry, established BrandVeda. Their program includes practical and theoretical training and promising job placement prospects when the offline course is completed.
Course Syllabus
Digital Marketing Introduction
Search Engine Optimisation
Google WebMaster
Search Ads
Display Ads
Twitter Ads
Google Analytics
Email Marketing
Lead Generation
Linkedin Ads
Landing Page Optimisation
Advanced Link Earning Strategies
Gmail Ads
Instagram Marketing
YouTube Ads
Social Media Strategy
Advanced AdWords
Content Marketing
Facebook Marketing
Twitter Marketing
Facebook Ads
Linkedin Marketing
Course duration and fees :
BrandVeda is ranked #2 on our list of the best digital marketing courses in Ahmedabad. Their digital marketing course in Ahmedabad will last two months.
Student Ratings
Rated: 4.8/5 by 1238 students on Google.
Contact Details 
Address: Sahajanand Arcade, 403, nr. Helmet Circle, Ahmedabad, Gujarat 380052
Email ID: brandvedaahm@gmail.com
---
03. Ahmedabad School of Digital Marketing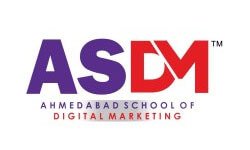 ASDM is regarded as one of Gujarat's most reputable Digital Marketing Training institutes. Since its inception in 2012, it has taught over 10,000 people, including 1000 entrepreneurs and startups.
We are enthusiastic about Digital Marketing and are eager to share our experience with our attendees. GOOGLE and AMAZON India have both recognized ASDM. We are Gujarat's only training partner with a direct connection to AMAZON INDIA.
They give comprehensive job-oriented training and 100% job placement by the conclusion of the course. Unlike others, their instructors come from prestigious institutions like IIM, IITs, and NIRMA. ASDM provides specialized training within the digital industry through a well-designed offline course.
This program includes a Google AdWords certification also as 120 hours of classroom instruction. They believe in hands-on training to supply their pupils with a far better understanding of the business.
Course Syllabus
Digital Marketing Introduction
Freelancing Projects
Affiliate Marketing
Email Marketing
Social Media Marketing
Facebook ChatBot
Facebook Pixel
LinkedIn Marketing
Google Analytics
SEO Tools
Domain and Hosting
Influencer Marketing
Facebook Sales Funnels
Mobile Marketing
Course Duration and Fees
ASDM is ranked #3 on our list of the best digital marketing courses in Ahmedabad. Their digital marketing course in Ahmedabad will last two months.
Student Ratings
Rated: 4.7/5 by 88 students on Google.
Contact details 
Address: Shangrila Arcade, 217, above First Cry, Near Shyamal Cross Road, Shyamal, Ahmedabad, Gujarat 380015
Email:  info@asdm.co.in
---
04. Learning Catalyst 

Learning Catalyst is one of the top prestigious colleges in Ahmedabad that gives digital marketing courses. Their program is distinctive among other classes, has been established in 2008. they supply various curriculum at a coffee price.
The training staff consists of digital industry veterans who are also founders of successful businesses like Fast Web Group, Digi Chefs, Web Step-Up, and Recommend.ly. You'll pay 50% of the course fees once you enroll and therefore the remaining 50% once you get your offer letter.
Course Syllabus
Search Engine Optimisation
Measurement with Google Analytics
Advanced SEO
Search Engine Marketing (SEM)
Google Display Network
Inbound Marketing
Email Marketing
Introduction to Automation
Content Marketing
Ecommerce Operations
Blogging
Mobile Ad Campaigns
Shopping Campaigns – Introduction
Campaign Performance Reports
Website Designing
Introduction to WordPress
Social Media Marketing Tools
Crafting a Successful Social Media Strategy
Google Analytics
Mobile Marketing
Facebook Marketing
Influencer Marketing on Instagram
LinkedIn as a Marketing Platform
Twitter
Course duration and fees 
Learning Catalyst is ranked #4 on our list of the best digital marketing courses in Ahmedabad. Their digital marketing course in Ahmedabad will last two months.
Student Ratings
Rated: 4.3/5 by four students on Google.
Contact details 
Address:  Office no. B14, First Floor, Takshshila Orient, Opp. Shyam Farm, Nikol-Naroda Road, New Nikol, Ahmedabad, Gujarat 382350
Email:  enquiry@learningcatalyst.in
---
05. MICA (Mudra Institute of Communications, Ahmedabad)
MICA is the first residential institution in the Asia-Pacific area committed to developing strategic marketing and communication leadership. MICA is a self-governing, non-profit organization that offers a variety of academic programs, including four residential programs: the Post Graduate Diploma in Management–Communications (PGDM-C), the Post Graduate Diploma in Management (PGDM), the Post Graduate Certificate Program in Crafting Creative Communication (CCC), and the Fellow Programme in Management–Communications (FPM-C).
MICA's ethos is defined by its understanding of current trends and sensitivities and its ability to respond to the demands of an ever-changing environment. The MICA brand ensures that corporate, government and community clients receive successful Strategic Marketing and Communication solutions.
It is presently the alma mater of professionals working in marketing, brand management, research & analytics, advertising, media, digital, and other related fields at some of India's and the world's most well-known firms.
Course Syllabus
Marketing Fundamentals
Digital Marketing Metrics and Channels
Customer Centricity
Designing and Building Web Presence
Social Media Marketing
Digital Marketing Strategy
Building and Implementing Engagement Strategy
Marketing Communications
Paid Advertising and Social Media
Search Engine Optimisation
Search Engine Marketing
Display Advertising
Content Marketing
Web Analytics
Course duration and fees 
MICA is ranked #5 on our list of the best digital marketing courses in Ahmedabad. Their 6.5-month digital marketing course in Ahmedabad is designed for working professionals.
Student Ratings
Rated: 4.5/5 by 175 students on Google.
Contact Details
Address: Telav – Ghuma Rd, Shela, Ahmedabad, Gujarat 380058
Email:  admissionenquiry@micamail.in
---
06. DigitalKal Institute 
One of the most excellent digital marketing courses in Ahmedabad is offered by DigitalKal. Students, professionals, entrepreneurs, and corporate freelancers may benefit from their e-commerce and digital marketing courses. Their main goal is to provide real-world experience in the digital industry.
DigitalKal was formed by expert digital educators with over 20 years of experience, and they are now offering a professional digital marketing offline course in Ahmedabad.
Course Syllabus
Overview Of Digital Marketing
Fundamentals Of Graphic
Fundamentals of Video Editing
Advanced WordPress Website
Social Media Marketing
Email Marketing
Mobile Marketing
Inbound Marketing
Google Analytics
Search Engine Optimisation
Lead Management
Adsense Marketing
Ecommerce Website
Online Reputation Management
Affiliate Marketing
Ecommerce Website
Introduction to Market Place
Growth Hacking
Online Media Buying
Course duration and fees 
DigitalKal is ranked #6 on our list of the best digital marketing courses in Ahmedabad. Three months is the length of their digital marketing course in Ahmedabad.
Student Ratings
Rated: 5/5 by six students on Google.
Contact Details
Address: Off No 7, 2nd Floor, Shukan Mall Beside Rajasthan Hospital, Shahibag, Ahmedabad, Gujarat 380004
Email: contact@digitalkal.com
Top 6 Job Oriented Digital Marketing Courses in Ahmedabad
was last modified:
January 19th, 2023
by