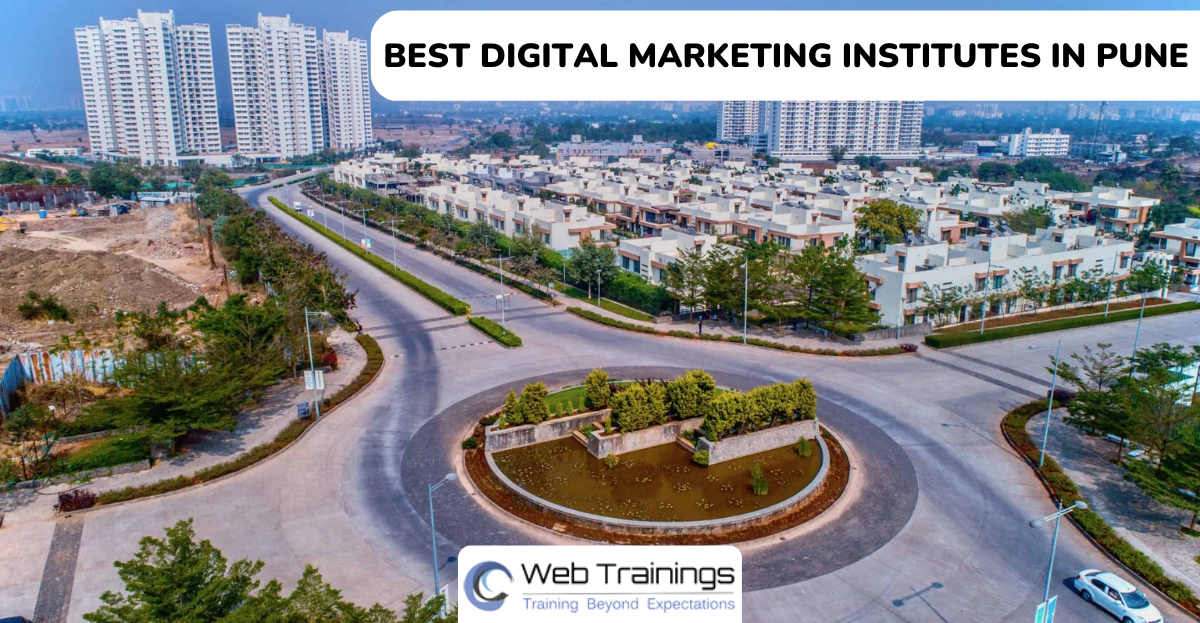 Do you want to learn about the finest digital marketing courses in Pune? You've come to the right site! We've compiled a list of the best 6 digital marketing courses in Pune, complete with a course syllabus, duration & fees, and more.
Let's look at the importance and growth of the digital marketing business in Pune and worldwide before we get into our list of top digital marketing courses in Pune.
Today, digital marketing is one of the most in-demand courses in the country. Every firm needs a digital marketing team, and new employment possibilities in the digital marketing field are growing.
The top digital marketing institutions in Pune are listed here, and they offer basic to advanced digital marketing training with experienced digital marketers. You can choose a specific institute based on your preferred course, cost structure, or location.
---
Top 6 Digital Marketing courses in Pune
The Top 6 Digital Marketing Courses & Training Institutes in Pune are listed here: –
01. Web Trainings Academy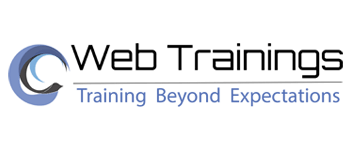 Web Trainings Academy is a reputed and leading training institute that delivers best digital marketing courses. The online digital marketing course for Pune aspirants is an opportunity to master the strategies of the digital marketing world. We have developed the best online digital marketing course to deliver in-depth digital marketing strategies to marketing professionals, students, entrepreneurs, and business owners.
Online Digital Marketing Course Syllabus
Domain & Web Hosting  Concepts – Start your own Domain and Hosting
WordPress CMS – Develop a professional website in 4 hours without coding skills
Search Engine Optimization – Develop an SEO strategy to rank your website on top ranking
Local SEO – Rank your local business on Google Local Results
Google Ads (Paid ads) – Grow your business with paid advertising strategy
Google Display Ads – Create Display Ads to promote your business
Shopping Ads – Promote E-commerce website on Google
YouTube Ads – Promote products/services on the YouTube platform
App Promotions – Promote your app using Organic & Paid techniques
Local Ads – Promote Local business on Google Platform
Bing Ads – Promote business on Bing Platform
Social Media Marketing – Promote business on social networks
Facebook – Promote business with Profile/Pages/Groups & Marketplace
Facebook Ads – Reach target audience with Paid Ads
Instagram – Skyrocket the business with Instagram strategies
LinkedIn Marketing – Promote Business, Generate Leads, and Get Hired
YouTube Marketing – Generate traffic and leads using videos
Twitter –  LeverageTwitter marketing and advertising strategies
Quora – Write answers on Quora to build your authority in your niche.
Pinterest – Generate traffic with infographics and photos
Email Marketing –  Build your own marketing lists with SendinBlue
Inbound Marketing – Develop a content marketing plan for business
Online Reputation Management – Manage your brand reputation online
Google Analytics – Measure your website traffic and improve the strategies
Online Money Making Strategies with Digital Marketing
Google Adsense – Make money online with Blog/ Website
YouTube Monetisation – Make money with YouTube channel
Affiliate Marketing – Promote products and earn affiliate commissions
Freelance Business – Start freelancing on major freelance networks
Why Join Online Digital Marketing Course?
14+ Years Experience Digital Marketing Trainer
Affordable Fees for Digital Marketing
The course includes search engine marketing, SEO, email marketing, social media marketing, inbound marketing, online reputation management, money-making techniques, and more.
Live online sessions on advanced digital marketing syllabus from experienced lecturers.
100% Placements Assistance
The program is designed to impart both practical and theoretical aspects to implement projects.
The online training course for digital marketing covers 28 modules and gain ten different certifications.
Live project work and weekly project assignments.
Faculty Support on WhatsApp
Get Global Certifications
Google Search Ads Certification
Google Display Ads Certification
Google App Advertising Certification
Google Measurement Certification
Google Shopping Certification
Google YouTube Certification
SEMRush SEO Certification
Google Analytics Certification
Hubspot Inbound Certification
Facebook Blueprint Certification (Paid)
Web Trainings Academy Certification
Contact Details: 
Web Trainings Academy – Digital Marketing Course Hyderabad
Zore Complex, First Floor, Block 1, Flat 104
Above Red Rose Restaurant, Opp Erramanzil Bus Stop
Punjagutta, Hyderabad.
Phone: 9052425444 / 9676525444
Email: info@webtrainings.in
---
02. Victorious Digital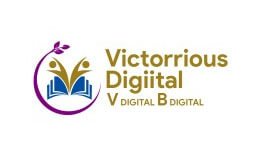 Victorious Digital, founded in 2014, is one of the top Digital Marketing Training Institutes in Pune. The company provides the best Digital Marketing courses in Pune, with 42 modules covering everything a person needs to know about digital marketing.
They also provide practical knowledge and, as a result, training utilizing real-world tasks. According to their website, 2500 students have completed their program, and they guarantee 100% job help to anybody searching for work in the digital marketing field.
They give students a certification that serves as a symbol of receiving training from a reputable institution. They promise hands-on experience by combining theory and practice.
Course Syllabus
Search engine optimization (SEO)
Search engine marketing (SEM)
Content marketing
Influencer marketing
Content automation
Campaign marketing
E-commerce marketing
Social media marketing (SMM)
Social media optimization (SMO)
Email marketing
Course duration and fees :
 The training is 321+ hours long, or about 15 days. The lessons are available both online and offline. The course costs begin at 25,000 INR. They charge 25,000 for online classes and 30,000 for offline training.
Student Ratings
Rated: 4.8/5 by 421 students on Google.
Contact Details 
Address: Office No -102, 24, 1st Floor, Princeton Plaza, Above Chitale Bandhu, Near Garware Bridge, Deccan Gymkhana, Pune – 411004
Email ID: victorriousdigiital@gmail.com
---
03. TIP – Digital Marketing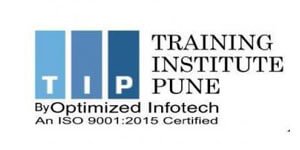 Training School Pune (TIP) is a renowned institute that provides software training and certification to people and businesses.
It's an IT services and training division of Optimized Infotech. TIP has now taught a digital marketing course to over 500 students, resulting in over 5000 careers.
For training, the institution has 5 locations in Pune with competent and Google-certified Digital Marketing professionals.
If you live in Kothrud, Shivaji Nagar, Wakad, Hadapsar, or Pimpri-Chinchwad, you may enroll in a digital marketing course at one of their centers.
Course Syllabus
Voice Optimization
Google Analytics
Linked Marketing
Quora Marketing
Social Media Automation
SEM, and more.
Student Ratings
Rated: 4.7/5 by 201 students on Google.
Contact details 
Address: Office No. 203, "Subway" Sairam Building, Near Vanaz Company, Paud Rd, Lokmanya Colony, Kothrud, Pune Maharashtra 411038
Email: info@traininginstitutepune.in
---
04. Digital Trainee 
Digital Trainee, one of Pune's top colleges, was founded in 2016.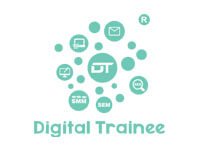 Apart from educating their pupils on theory, they emphasize their programs on actual application. They give their pupils digital marketing training and make sure they have hands-on experience.
They guarantee that faculty members and trainers are approachable and responsive to students' requirements by using established faculty members and trainers.
They also provide 100% employment assistance, internships, and personalized service. They are an ISO 9001:2015 Certified Training Institute that offers students a variety of batch times to meet their demands.
Course Syllabus
Digital Marketing Overview
Search Engine Optimization
Introduction to Webmaster Tool
Content Marketing
Local SEO
App Store Optimization
Website planning
Search Engine Marketing (SEM)
Online Display Advertising
Mobile Marketing
Remarketing and Conversion
Social Media Optimization
Twitter Marketing
LinkedIn Marketing
Google Analytics
Online Reputation Management
Email Marketing, and more.
Course duration and fees 
Digital Trainee is ranked #4 on our list of the best digital marketing courses in Pune.
Student Ratings
Rated: 4.7/5 by 15,870 students on Google.
Contact details 
Address: 2nd Floor, Office No 203, 204, Siddharth Hall Near Ranka Jewellers, Behind HP Petrol Pump Opposite to Mahesh Bank, Karve Rd, Khilarewadi, Erandwane, Pune, Maharashtra 411004.
Email ID: info@digitaltrainee.com
---
05. NSDM
The "learn by doing" training technique used by NSDM is well-known.
Students learn how to create, promote, execute, and analyze the performance of an online business through comprehensive digital marketing campaign techniques. There are choices for the classroom, online interactive, and self-paced instruction.
Students get access to premium tools and lifelong learning access through their LMS software during the course.
NSDM has developed unique "five moments of learning" methodologies for teaching digital marketing to their pupils, including five separate phases. In Pune, NSDM offers two locations: Deccan and Koregaon Park and weekday and weekend batches.
Course Syllabus
Introduction to digital marketing
Web analytics and planning
SEM
App store optimization
Video Advertising
Email Marketing
Lead Generation
Ecommerce Marketing
Content Marketing
Online Reputation Management (ORM), and more.
Course duration and fees 
NSDM is ranked #5 on our list of the best digital marketing courses in Pune. They provide a 58-hour digital marketing training in Pune.
Student Ratings
Rated: 4.7/5 by 120 students on Google.
Contact Details
Address:  304 & 305, 3rd Floor, Gera Legend, Near German Bakery, North Main Road, Koregaon Park Pune, Maharashtra.
Email:  info@nsdmindia.com
---
06. Digital Vidya

 
In Pune, Asia's leading professional training institute, Digital Vidya, is located. Their primary goal is to teach individuals and organizations new skills and information.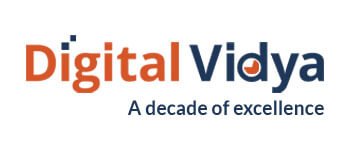 Since 2009, Digital Vidya has taught over 38,000 employees from 16,000 different companies, including Nokia, eBay, Reliance, and Naukri, to name a few. Digital Vidya has collaborated with Google, Microsoft, Facebook, Linked In, Vskills, and NASSCOM for recognized certification and exceptional placements.
DigitalVidya offers a team of over 70 experienced trainers, most of which have more than ten years of expertise. The essential aspect of these trainers is that they are specialists in a single area of expertise. As a result, they have specialists in SEO, SEM, email marketing, social media marketing, inbound marketing, e-commerce marketing, and other areas.
You will not find a better-qualified group of instructors to guide you. Not only that, but the trainers' ability to collaborate to build a curriculum is just unrivaled. That is precisely what Digital Vidya has accomplished.
Course Syllabus
Search Engine Optimization
Organic Search Vs. Paid Search Results
HTML Basics
Search Engine Marketing
Youtube Marketing – Introduction & Ad Formats
Shopping Campaigns – Introduction
Mobile Ad Campaigns
Creation of Google Display Network
Twitter and Snapchat Marketing
Pinterest Marketing
Social Media Marketing Tools
Email Marketing
Effective Email Content
Customer Acquisition Strategies
Nurturing & Automation
Landing Page
Conversion Optimization
Lifecycle Emails
Web Analytics
Google Analytics
Content Performance Analysis
Digital Analytics
Social Media Analysis
Facebook Marketing
Affiliate Marketing
Ecommerce
Course duration and fees 
Digital Vidya is ranked #6 on our list of the best digital marketing courses in Pune. Their digital marketing training in Pune takes three months to finish.
Student Ratings
Rated: 4/5 by 3686 students on Google.
Contact Details
Address: DSIM, 2nd Floor, Tandale Prestige, Above Mulchand Sweets, Senapati Bapat Road, Shivaji Nagar, Pune – 411005 | 31, Cloud 9, NIBM Road, Pune Maharashtra – 411060
Email:  info@digitalvidya.com
Conclusion paragraph: The team at Web Trainings Academy has curated the best digital marketing courses in Pune for you. Come learn the ins and outs of SEO, SEM, social media marketing, conversion rate optimization (CRO), content strategy, email list growth strategies with practical hands-on training on how to apply these concepts in your own business or personal projects.
You'll also get a chance to meet like-minded professionals who are passionate about what they do every day. Want more information? Sign up for one of our free demos today!
Best 6 Certified Digital Marketing Courses in Pune with Placements
was last modified:
March 27th, 2023
by