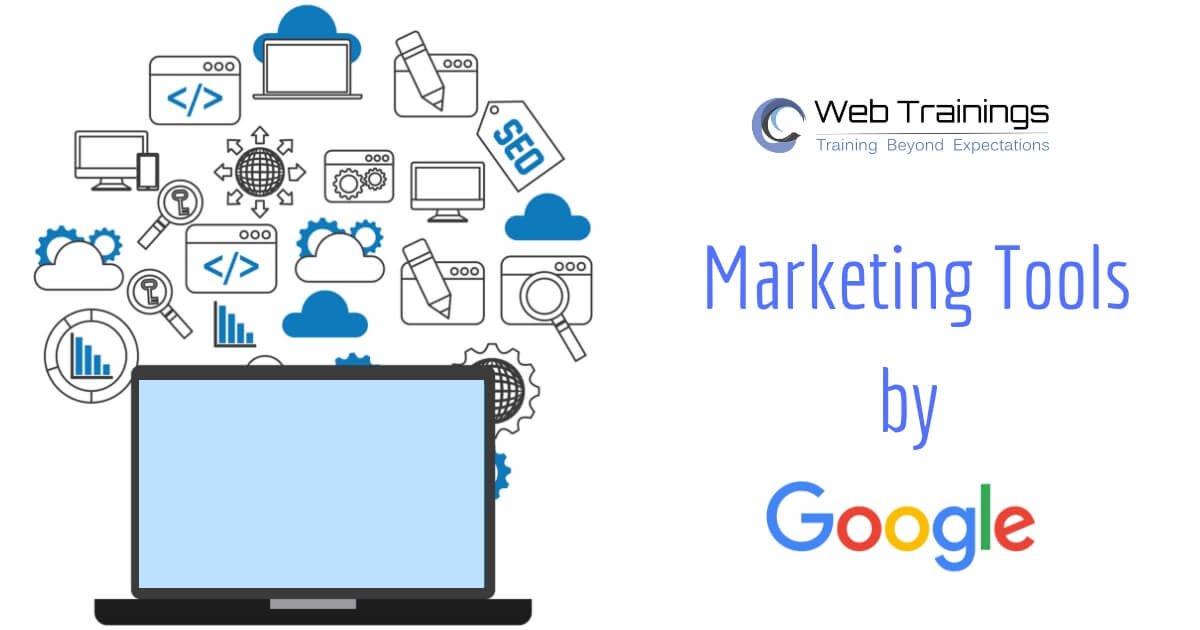 Google has many useful tools for digital marketing, some of these tools are not hidden but many people don't know about these tools. Its always recommended using new tools for improving your marketing strategies. Some of the tolls are very effective for research and building new marketing plans.
Google People Also Ask (PAA) Box

This box was shown generated when searched for query "digital marketing".
People Also Ask is a unique tool which shows relevant questions related to our topic. This tool can be used to analyze the user intent and create articles & faqs to target a specific audience in our blog or content pages. Google algorithms are using AI algorithms to understand user intent and rank those websites which will fulfill the user requirements.
This tool will be very effective for optimizing the websites for SEO.
Google Trends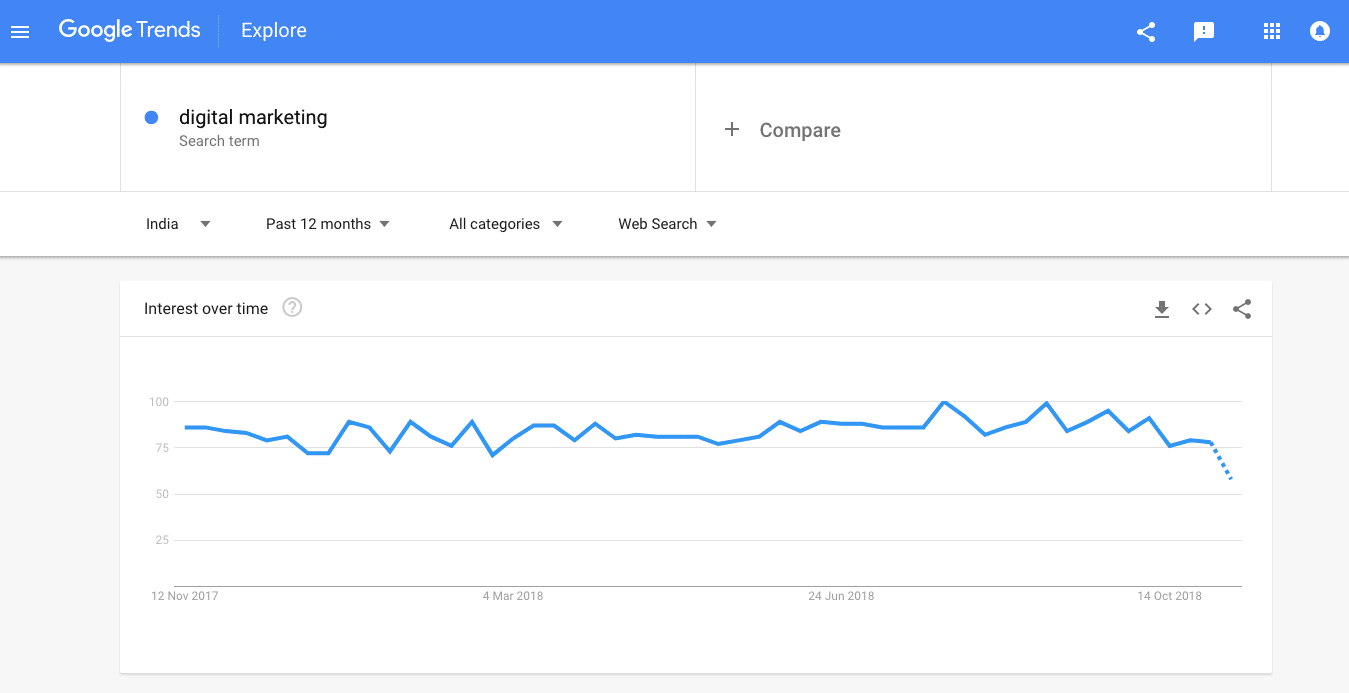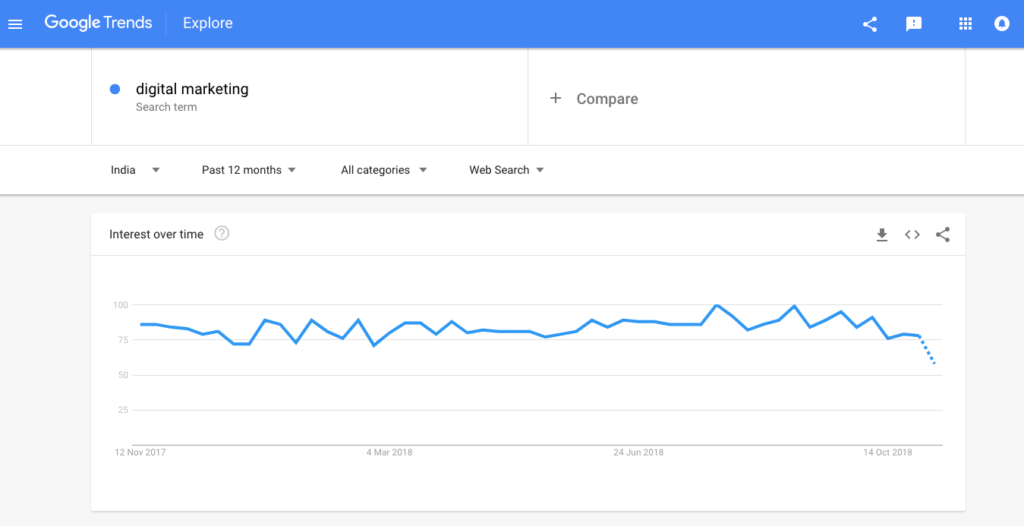 Google trends provide information about the trending topics and historical trends related to any subject. This tool is very useful to understand the trending queries on daily basis. We can analyze the following important information
Query insights over time
Comparison of multiple queries
Related queries of the topic
Related topics
Popular locations of the query
Google Alerts
This is one the most valuable Google tool. We can set the keywords for which we want email alerts. When any website is indexed by Google Indexer with our selected keyword we will automatically receive an email from Google. This is extremely useful for managing Online Reputation of any client.
Google Ads Keyword Planner (Paid Campaigns)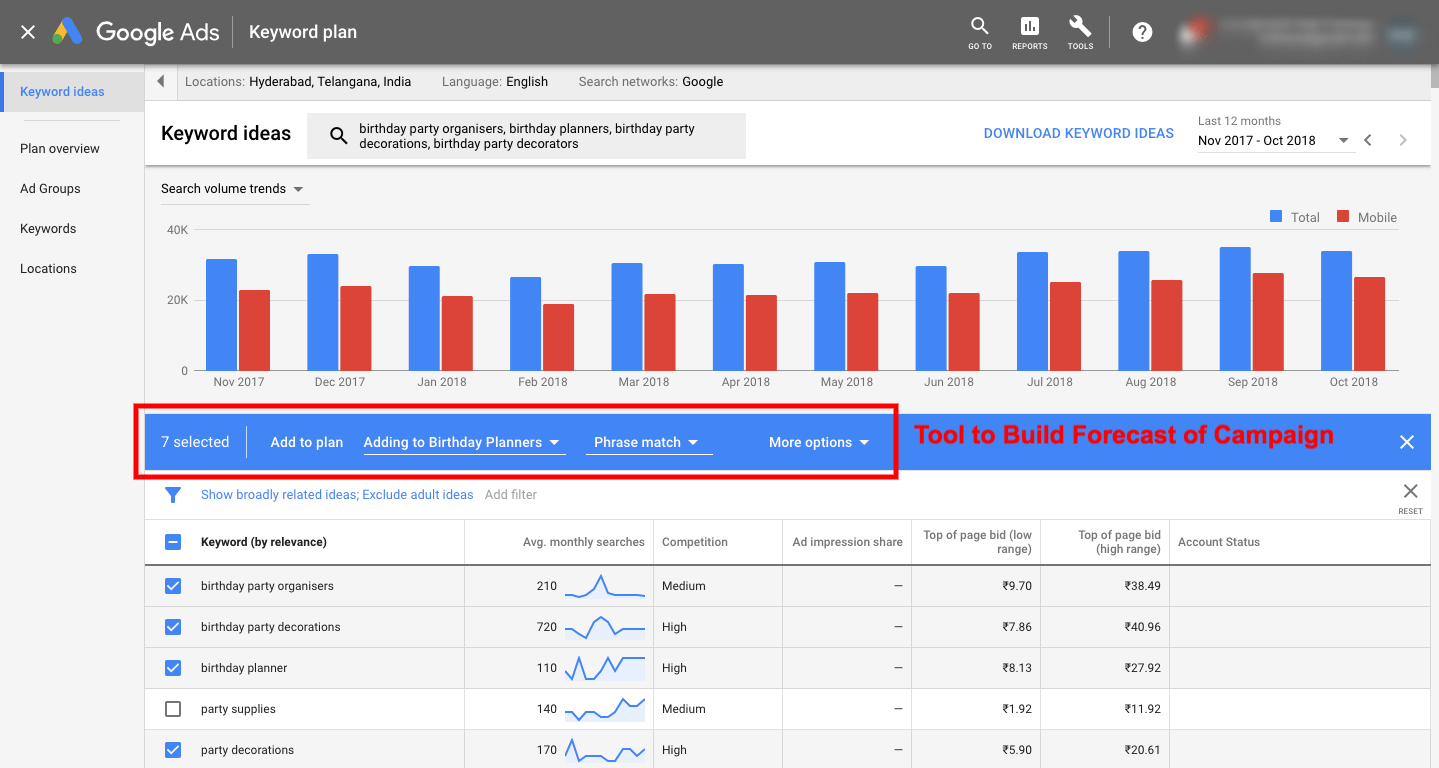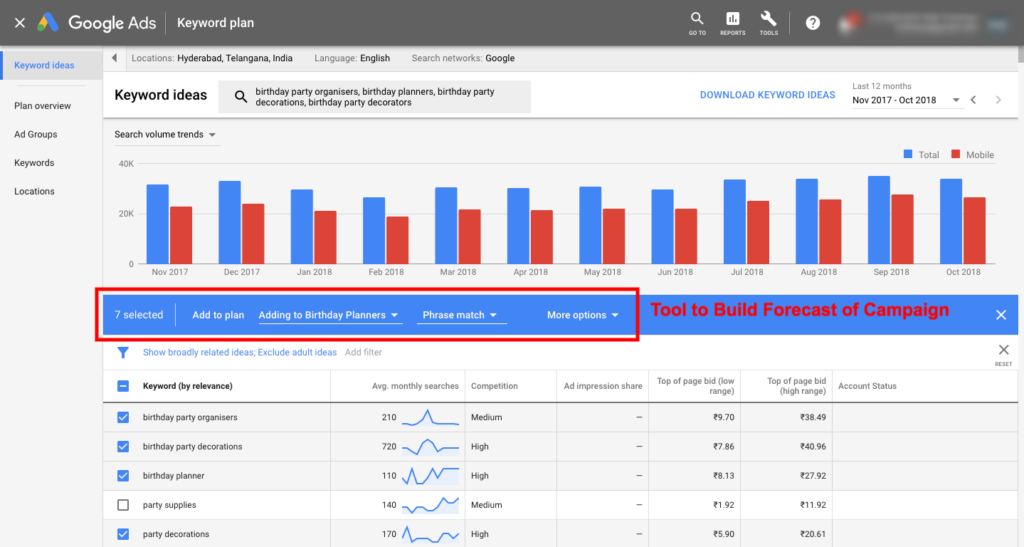 Google Ads has a unique tool called as Keyword Planner. We can use the Keyword Planner to build our Google Adgroups and also forecast the budget, clicks, bid price conversions etc based on past data.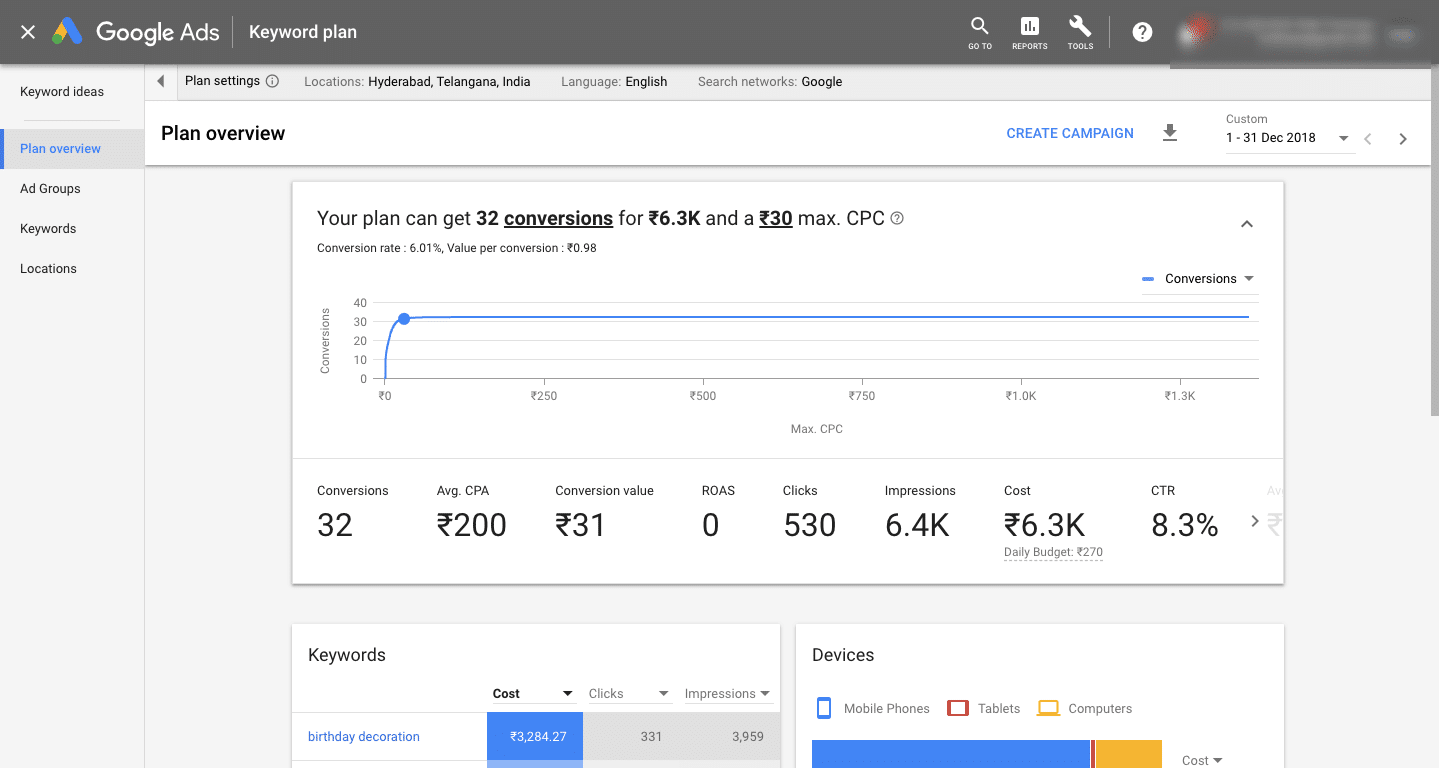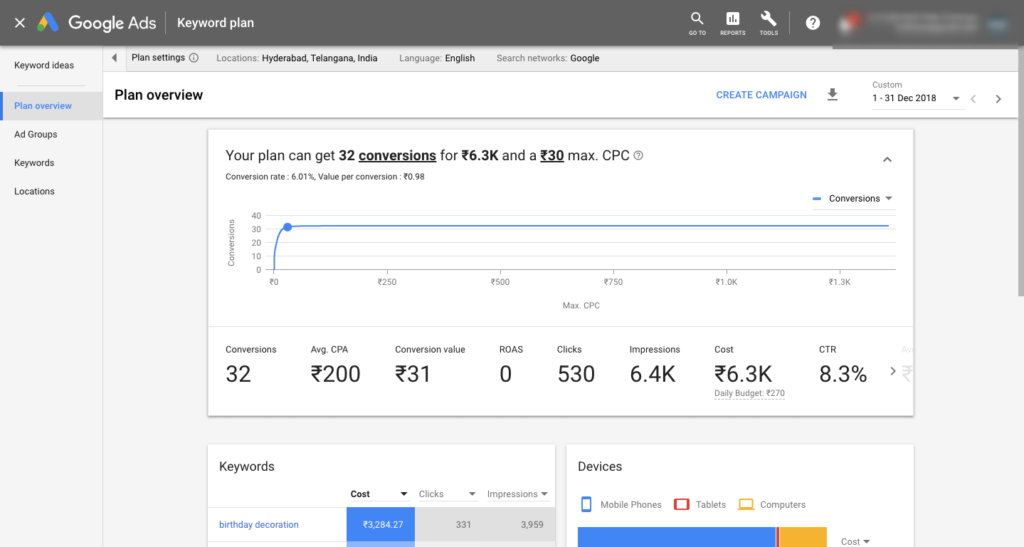 From the above screen, Google able to predict the demand for Dec 2018. We can see the key estimated metrics like total impressions, total clicks, total costs, conversions, CPA etc. If we change the Max CPC option on top it will change the predictions automatically.
One more amazing part of this tool is we can define multiple ad groups using this feature and then create a campaign directly with all the Ad groups and keywords, bids etc. This plan can also be downloaded and imported to another account using Google AdWords editor tool.
I hope you learn about these tools, If I miss any Google Hidden Tools, Let me know in comments. I will add it in next update.
Top Hidden Marketing Tools by Google
was last modified:
January 19th, 2023
by