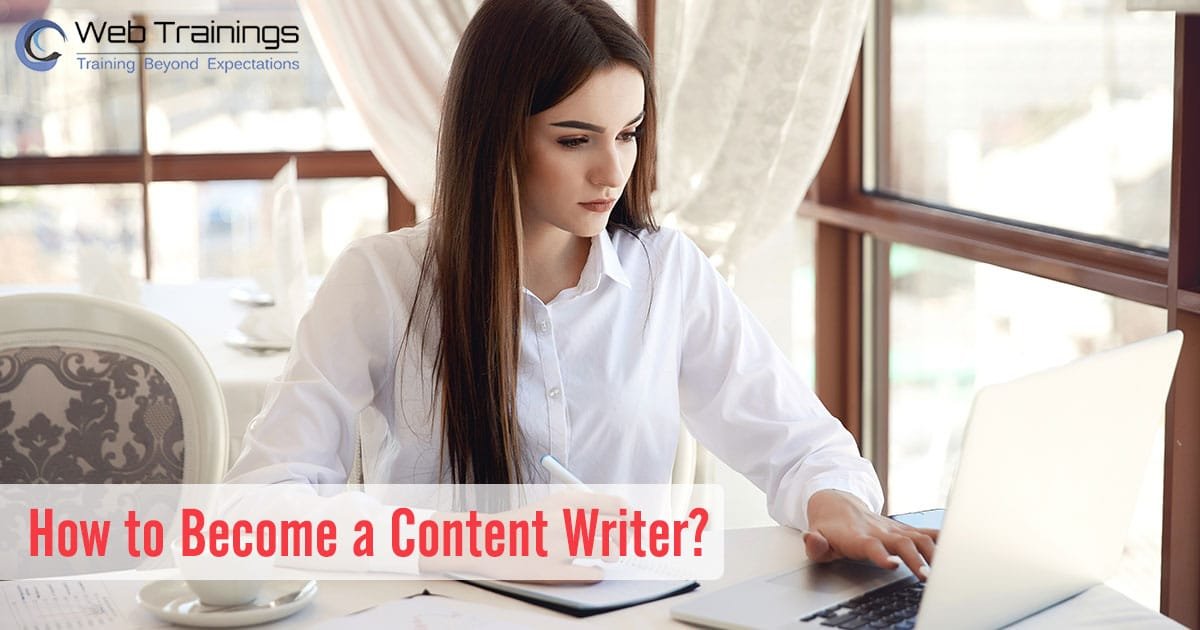 Do you want to become a content writer to start online freelancing?
Do you want to become a content writer to start your blog?
You are on the correct article, In this article, you will learn about how to become a content writer in India.
Content writing is and Art, where you have to learn specific skills and use imagination to deliver results.  Some content writers are better; some are average that depends on how much effort they put to get a result. To become a good content writer, you need in-depth research and ability to express your knowledge in a simple way to target audience.
In today's digital world, there are enormous numbers of content websites available online, merely writing what you think in your mind is not enough. Good writing is possible when you combine your knowledge with creative writing process.
How to Become a Content Writer ?
Language Skills
If you want to be a good content writer, you need good language skills. It is a must for every content writer to engage the audience effectively.
Grammar
Sentence structure
Word usage
Spelling
Punctuation
Don't skip if you do not have much language skills, write regularly,  it will improve your language skills. You can still learn some language courses online.
Producing Ideas
One of the biggest challenges for content writers is that providing relevant ideas for the given topic.  Brainstorming will help you to bring out ideas in your mind. Make a note of all the ideas and generate each idea to separate simple sentences. This is very useful for you to create a unique theme for your whole content.
Research and Style
To get new ideas, inquiry about the topic is beneficial. Take a moment to research on a given topic while doing it make a note (Evernote is easy to make a note online) of some key points to mention in your content. You can take notes for topics in Evernote or any notepad but how you are going to proceed is essential.
Every writer has their unique writing style, and you cannot copy other writers style for your content, it's wrong. If you have read any authors or bloggers writing, you can take one of them as your inspiration. You can get your style while you start to write more contents, so expecting it from the beginning is a little obvious.
Stick to the Point
Every content is written based on one single topic. So, try to stick to the topic and avoid switching to different topics. It is okay to mention different related things inside but makes sure to avoid mixing different ideas in your content. It will disturb the reader's flow while reading.
For example, if you are writing about social media marketing tools, then you can add some hint about Facebook and Instagram marketing strategies. But you need to hold from there from mix up ideas. But don't write deep about marketing strategies.
Creative Writing
Every content writer needs to focus on three different factors: Topic, Idea, and View. Topic and idea are decided earlier when you came to know the topic. But the foremost important thing is the view.
Creating a unique new content makes your blog or article different from others. To get a reliable audience, you need to focus on a unique way of generating contents.
Creating a title is another significant part of content writing. If your title of the topic is impressive, the user clicks on the article for reading. After they enter into the article or blog, if the first paragraph is clearly explained about the inside contents and precise to the point, the user gets into the entire article. So, it depends on the users, and they only decide whether to read the whole article or not.
Both headlines and first paragraph of the content is significant for engaging the target user with your content.
Make It Simple
Using much complex sentence structure in your article might not be good for readers. So when you write, use simple sentence and vocabulary for better clarity to your audience. If you are writing a news article, don't keep on writing about truth, let the fact be that way. Alternating and overstating shows you are inaccurate on topic.
If you want to write content for beginners, make sure to write a detail explanation. But, if people already knew about the topic involved keep the content more informative. Make it simple, and means keep every paragraph short, sentence structure neat, understandable vocabulary, and words readable.
Readability Principles
Make a content that speaks to your readers to make better easy understanding. It is essential for every writer to achieve successful writing.
Speak to your reader like the way you are having a conversation with them. As a writer use the word 'We' to get a direct touch with your reader, this surely will ensure you and your audience a better communicative tone.
Use active voice to create your topic fair and more definite with your readers.
Editing Techniques
No users will read an error article, so edit your content as many times to avoid impact over your writing. Follow three approaches to edit your content quick and reliable.
In the first phase of editing, remove and change unwanted words and sentences in the entire article, which improves the flow of the content. Also, eliminate the sentences not aligned with the topic.
Focus on spelling mistakes, grammatical, and punctuation errors in the second phase of the edit.
The third approach is to read your entire material from top to bottom, make sure everything appears good.
As a content writer, you need to work hard to achieve success. Whether you have a good communication skill, it is not accessible for writing, the only thing you need to know is how to communicate with your readers.
You need to make sure you appropriate with the above details. When you feel all the high skills are matching, then don't hesitate to start your to develop your content writing techniques. So long, you are confident with the power you can become a good content writer. Thanks for reading this entire article, all the best for your successful content writing journey.
Web Trainings Academy offer professional content writing course in hyderabad, our expert content writers will teach you professional content writing in a step by step process. Call 9052425444 for more info.
How to Become a Content Writer in India ?
was last modified:
December 17th, 2021
by