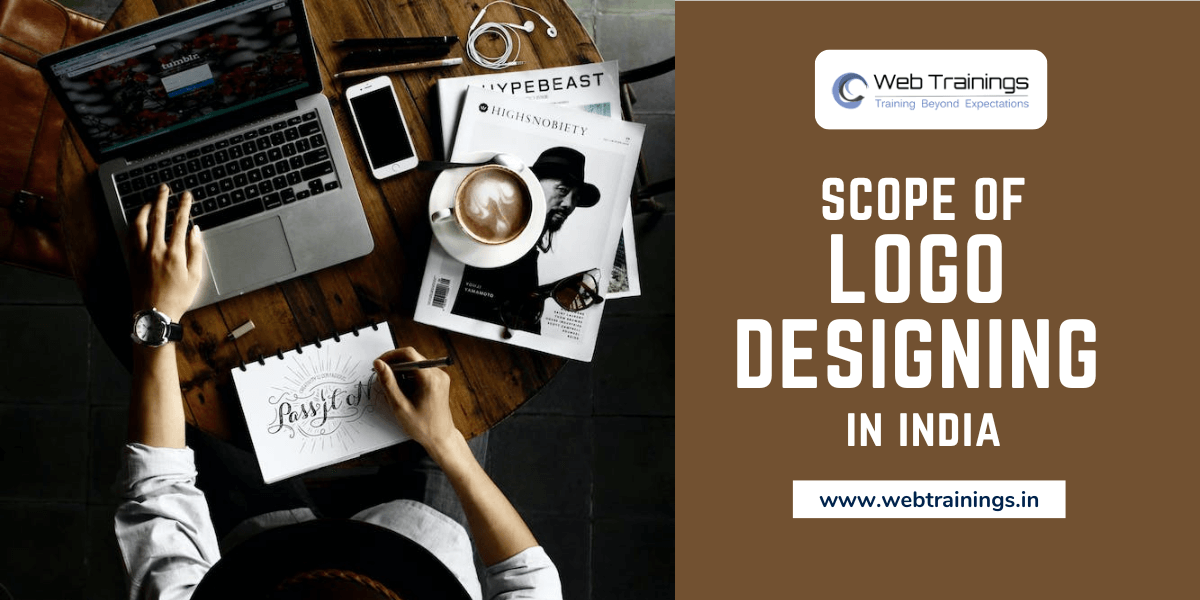 What Is Logo Designing?
Graphic design and logo design are inseparable. A logo is an artistic depiction of a brand's strategy for being instantly recognizable. A logo is a standardized visual mark or emblem used to represent a company or its products and services in advertising. When abstractly developing a logo, it's important to link an interesting idea with an original implementation. Logo design is a subset of graphic design that stands out for being original, on-brand, useful, and exact.
● It's important to work with experts from various fields and Companies, such as Digital Marketing agency, website administration, and communication, to guarantee the highest quality and prompt shipping.
● Designed and developed a wide variety of marketing and sales materials for both online and offline use, such as visuals for social media platforms, email templates, exhibits for internal and external audiences, keynote speeches, and handouts.
● Support the creation of distinctive, forward-thinking logo campaigns by staying current on the newest advertising trends in competitive areas.
● Set rules for production artists and ensure that all logo-related products adhere to the same high standards in terms of design and content.
● Follow up with external suppliers and necessary internal personnel to confirm delivery dates and cost estimates for graphics created; this will help with the materials manufacturing element.
Advantages Of Learning Logo Designing
The demand for designers who focus on high-quality logo designs for business websites will continue to rise with the proliferation of online technologies and the emergence of new businesses. It is common for logo designers to work for design studios, advertising agencies, media outlets, book publishers, or even as independent contractors. You could also find work in an organization's design division.
The Scope Of Logo Designing
Employees in design-intensive industries in India, such as advertising, electronic media, packaging, marketing firms, etc., may expect to earn a competitive salary for their efforts. The paid position of layout designer at well-known publications attracts a lot of applicants. Today, digital business in India is flourishing. As a result, skilled designers proficient in programmes like Indesign, Illustrator, Adobe Photoshop, Corel Draw, After Effects, and others will have many doors open to them shortly.
The logo design industry in India is competitive despite the many chances it presents; thus, logo designers need to have some familiarity with web design to get paid well for their creative skills. It will improve their chances of obtaining an elevated position in the design business. A logo designer is a graphic designer who specializes in creating an original mark or graphic that accurately represents a company's brand while simultaneously standing out in the minds of potential customers.
Currently, internet commerce in India is thriving. Consequently, designers adept in programs such as Indesign, Illustrator, Adobe Photoshop, Corel Draw, and After Effects will soon have several opportunities available. Despite the various opportunities it gives, the logo design market in India is competitive; thus, logo designers must have some knowledge of web design to be compensated well for their creative abilities. It will increase their prospects of getting a position of prominence in the design industry.
Skills Required To Learn Logo Designing
Sense of Color:
Colour theory is an essential skill for designers. Any aspiring designer can benefit from a solid grounding in colour theory, as it will allow them to combine colours better for a pleasing result. Colour is more than just a decorative accent; it conveys meaning and contributes to the overall identity of a product or service. The correct use of colour has a substantial impact on people's moods.
Communication Skill:
As a logo designer, you'll need to use images and words to convey the company's mission. And that's why you need great people skills and the ability to express yourself clearly. It all starts with a firm grasp of the brand's essence. And to do that, you must talk shop with the customers and share ideas. You'll need to clearly articulate your ideas in writing and learn how to read and interpret project briefs to complete this step.
Technological Skill:
Any good logo designer should be able to strike a good balance between artistic integrity and usability. And in this age of digitalization, a solid technical foundation is essential. It would help if you had high-tech, feature-packed, and intuitive design software to make your life easier. If you want to make a name for yourself in the field of logo design, you must get some hands-on experience with industry-standard software like Illustrator, Adobe Photoshop, InDesign, Freehand, etc.
How To Learn Logo Designing?
The first step in mastering any design ability is to have the motivation to do so and the foresight to plot out a study plan that will allow you to do so. Having well-defined objectives is crucial; in this case, it's to work as a logo designer. To become a professional logo designer, you should learn the trade by studying the experiences of others who have already achieved that goal. Observing a proficient designer may help you avoid pitfalls and save you time as a novice; it can also provide insight into becoming proficient.
Where To Learn Logo Designing?
If you've ever wondered where we got the inspiration for one of our logos, this course will show you precisely how it occurs. If you follow these steps, you'll be able to generate logos for any idea using the same method we use.
The focus of this class is entirely on the imaginative side of design. We won't be showing you how to make particular designs in a tutorial manner, as you'd see on my YouTube channel, but you don't need any design tools to follow along with the classes. Instead, we'll instruct students on the methodical strategy by which we create logos, which serves as the road map for my inventive procedure.
Why Choose Web trainings?
The Web Trainings Academy in Hyderabad, a reputable school for learning Graphic Designing. Primitive internet and Digital Marketing infrastructure in India. Since we first opened our Digital Marketing Institute, we've been dedicated to providing first-rate instruction in that field. Our focus is on providing a high-quality education emphasizing real-world application.
A digital marketing institute in Hyderabad, Search Engine Optimization (SEO) training, Google Ads, Social Media Marketing, and Web Design (W3) are available here, as are many other similar programmes. Whether you're a student, professional, or entrepreneur, our digital marketing courses will teach you the skills you need to succeed.
Also Read:
Advantages and Disadvantages of Social media
Scope of Graphic Designing in India
Scope of Social Media Marketing
Scope of logo designing : Unleash Your Creativity and Make Your Mark
was last modified:
February 7th, 2023
by