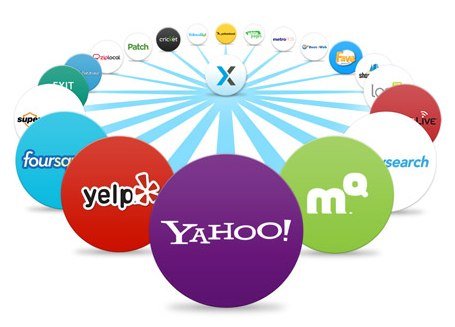 'People use Yelp to look for everything from the city's best hamburger to the most recognised doctors. What surprises will you find in your neighbourhood?' In the Home & Family sector, it is a popular Review Website. For a range of platforms, like Online / Web-based, iphones, Android, iPad, and Android Tablet, there are almost many Yelp alternatives.
As an online marketers we read and hear a lot about Yelp and how it works in US, Canada, Uk and other countries. As per online research statistics many users choose a service based on reviews. I have recently come across this interesting article regarding the review system and how it works.
Yelp is often regarded as the most effective review site for promoting local companies. It's not really, however, the only trustworthy company review site. Others may even be more effective for specific products or services.
The basic concept of Yelp is help the online users find various services and business online in their local area. Users can also review about the business or service listed in Yelp.
So do we have any service like yelp in India. ? The answer is yes we have many sites which offer similar concept and features with some minor changes.
Best Yelp Alternatives and Business Review Websites of 2022
1. www.burrp.com – Can add local business listing and write reviews for various listings
2. www.getit.in – Can add business listing and review it. This site is like justdial, where they sell enquiries to businesses.
3. www.mouthshut.com – This site is best for writing reviews about products, business and corporate companies.
4. Google My Business – In 2022, (GMB) is the greatest Yelp replacement for small businesses. Nonetheless, it is among the most popular review sites, and it has overtaken Google Local.
5. Yellow Pages – Yellow Pages allows you to create a free business listing, making it one of the finest Yelp alternatives. It enables businesses to arrange the evaluations about their companies that have been placed on the internet.
6. MerchantCircle – For local businesses looking to increase their internet visibility, Merchant Circle is a Yelp alternative. A "Merchant Score" is assigned to businesses. Its premise is not just how consumers evaluate and rate them, but also how well a company communicates with the community.
7. Angi – Angie's List is another name for Angi. Its Yelp alternative is ideal for submitting local business directories. In comparison to Yelp, Angie allows consumers to submit more specific reviews on companies.
Start writing reviews about your local businesses.
Also Checkout Local Listing Websites India List 2022
Now that you're aware of several excellent Yelp review alternatives. It is up to you to select from them based on your company needs. Customer feedback may help you build your trust with customers and attract new buyers, whether you're a B2B or B2C company.
Is Yelp in India ? Alternative to Yelp.
was last modified:
March 31st, 2022
by