Facebook Algorithm Updates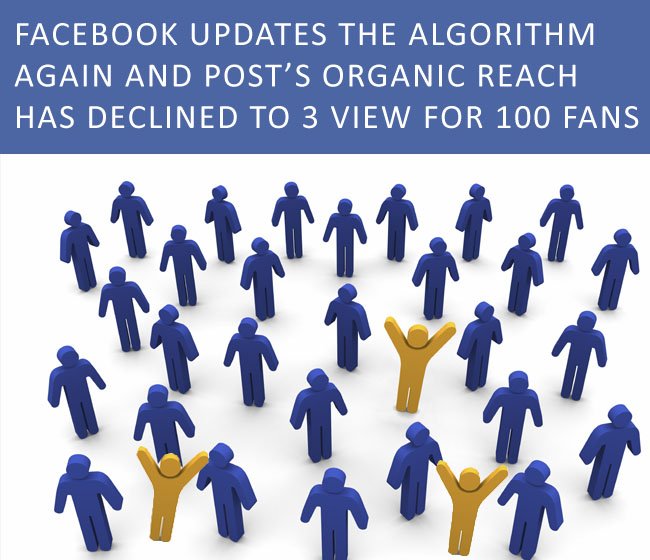 Facebook is playing the same game as Google played to remove the websites from the search results page by updating new algorithm with names like Panda, Pengiun, Humming Bird. The goal was to remove the sites from the search results,  this has dramatically improved the business revenue for Google, as many website owners have to purchase the AdWords clicks to generate targeted traffic. If you do not believe me have a look at the stock price of Google in the past three years [Link].
As Facebook cannot survive without Ad Revenue so started adding new algorithm to limit the organic post reach by adding new algorithms from 2012 onwards. This means we now need to pay for Facebook by using Promote Post option to reach those users who are already our Fans and connected with our business.
Facebook Algorithm Updates Time Line
2012
Facebook has started making changes in the new feed algorithm in 2012 and many business pages has noticed the posted is reached around 16% of the fan base. [Forbes Article]
2013
Facebook added more tweaks to the algorithm, which decreased the organic reach to 10% as some business has noticed a very high decline -> Facebook Timeline Update
April 2014
Facebook further tweaked the algorithm to target the "spammy" post. Example post asking the users to like the page or duplicate content posting, link posting, etc. See what Facebook says about this Link
March 2015
Facebook Removing Likes from De Activated Accounts – View Here