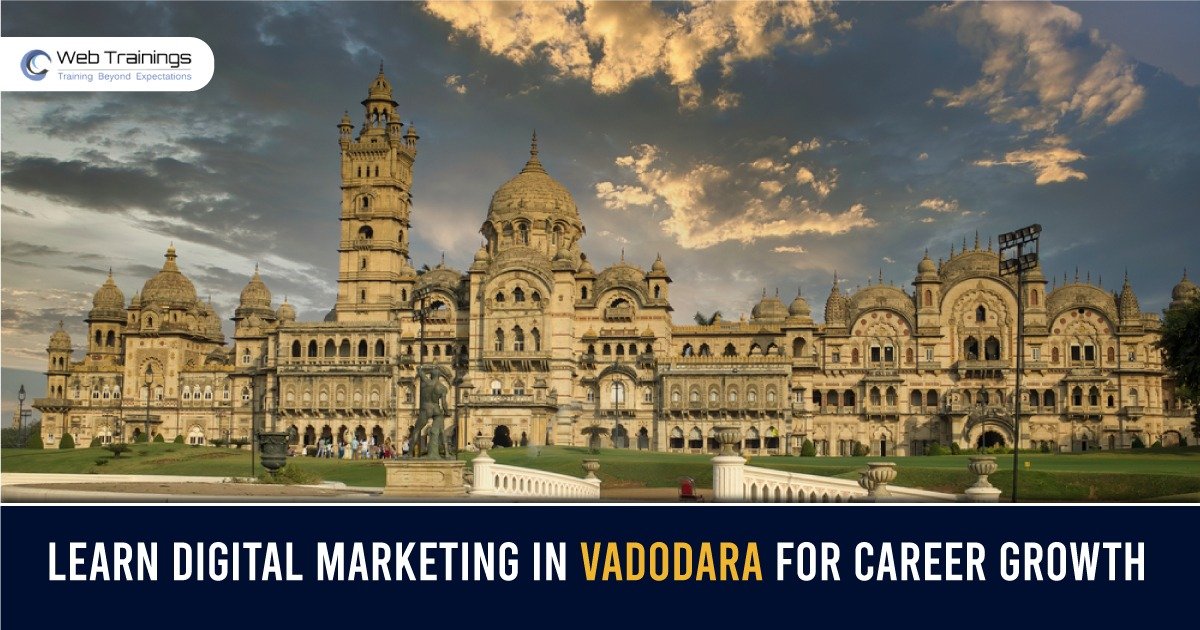 You've come to the correct spot if you're seeking the top digital marketing course in Vadodara. In this article, we've compiled a list of the best six offline/online digital marketing courses in Vadodara and course specifics like modules, length, prices, and more.
Scope of Digital Marketing in Vadodara: Digital marketing institutes in Vadodara are rapidly expanding. Everyone is changing their gears to the digital world, whether from top corporations or from one individual to another. As a result, there has been a high need for digital marketers who possess diverse abilities. Using a few different strategies to market your business may increase its importance tenfold.
---
Top 6 Digital Marketing courses in Vadodara
01. Web Trainings Academy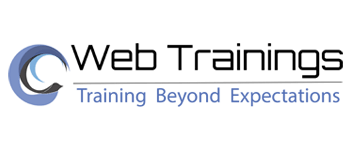 Web Trainings Academy is a reputed and leading training institute that delivers top-notch digital marketing course. The online digital marketing course for Vadodara aspirants is an opportunity to master the strategies of the digital marketing world. We have developed the best online digital marketing course to deliver in-depth digital marketing strategies to marketing professionals, students, entrepreneurs, and business owners.
Online Digital Marketing Course Syllabus
Domain & Web Hosting  Concepts – Start your own Domain and Hosting
WordPress CMS – Develop a professional website in 4 hours without coding skills
Search Engine Optimization – Develop an SEO strategy to rank your website on top ranking
Local SEO – Rank your local business on Google Local Results
Google Ads (Paid ads) – Grow your business with paid advertising strategy
Google Display Ads – Create Display Ads to promote your business
Shopping Ads – Promote E-commerce website on Google
YouTube Ads – Promote products/services on the YouTube platform
App Promotions – Promote your app using Organic & Paid techniques
Local Ads – Promote Local business on Google Platform
Bing Ads – Promote business on Bing Platform
Social Media Marketing – Promote business on social networks
Facebook – Promote business with Profile/Pages/Groups & Marketplace
Facebook Ads – Reach target audience with Paid Ads
Instagram – Skyrocket the business with Instagram strategies
LinkedIn Marketing – Promote Business, Generate Leads, and Get Hired
YouTube Marketing – Generate traffic and leads using videos
Twitter –  LeverageTwitter marketing and advertising strategies
Quora – Write answers on Quora to build your authority in your niche.
Pinterest – Generate traffic with infographics and photos
Email Marketing –  Build your own marketing lists with SendinBlue
Inbound Marketing – Develop a content marketing plan for business
Online Reputation Management – Manage your brand reputation online
Google Analytics – Measure your website traffic and improve the strategies
Online Money Making Strategies with Digital Marketing
Google Adsense – Make money online with Blog/ Website
YouTube Monetisation – Make money with YouTube channel
Affiliate Marketing – Promote products and earn affiliate commissions
Freelance Business – Start freelancing on major freelance networks
Why Join Online Digital Marketing Course?
14+ Years Experience Digital Marketing Trainer
Affordable Fees for Digital Marketing
The course includes search engine marketing, SEO, email marketing, social media marketing, inbound marketing, online reputation management, money-making techniques, and more.
Live online sessions on advanced digital marketing syllabus from experienced lecturers.
100% Placements Assistance
The program is designed to impart both practical and theoretical aspects to implement projects.
The online training course for digital marketing covers 28 modules and gain ten different certifications.
Live project work and weekly project assignments.
Faculty Support on WhatsApp
Get Global Certifications
Google Search Ads Certification
Google Display Ads Certification
Google App Advertising Certification
Google Measurement Certification
Google Shopping Certification
SEMRush SEO Certification
Google Analytics Certification
Hubspot Inbound Certification
Web Trainings Academy Certification
Contact Details: 
Web Trainings Academy – Digital Marketing Course Hyderabad
Zore Complex, First Floor, Block 1, Flat 104
Above Red Rose Restaurant, Opp Erramanzil Bus Stop
Punjagutta, Hyderabad.
Phone: 9052425444 / 9676525444
Email: info@webtrainings.in
---
02. WELTEC:
In Vadodara, WELTEC provides one of the most well-known Digital Marketing courses. They take pleasure in bringing together the most significant infrastructure, professional mentors, and advanced digital courses under one roof. Their instructors are Google certified and have years of expertise. Their Digital Marketing course is updated regularly to meet industry requirements.
WELTEC is a well-known training and placement company that offers a variety of short- and long-term job-related certification courses to help individuals improve their skills and land lucrative jobs. In addition, our certification program is intended to equip students with more technical and skill-based education.
WELTEC's courses are beneficial in two ways: they provide in-depth theory and practical knowledge while also ensuring a good job after the procedure is completed.
Modules
SEO (Search Engine Optimization)
Email Marketing
Online Reputation Management
Lead Generation
SEM (Search Engine Marketing)
Google Analytics
SMM (Social Media Marketing)
Course duration and fees :
WELTEC is ranked #2 on our list of the best digital marketing course in Vadodara. It provides a three-month digital marketing training.
Student Ratings
Rated: 4.8/5 by 402 students in Google
Contact Details 
Address: Third Floor, Commerce Center, beside Hotel Limra, Sayajiganj, Vadodara, Gujarat 390005
Email: info@weltec.in
---
03. Shine Computer Education: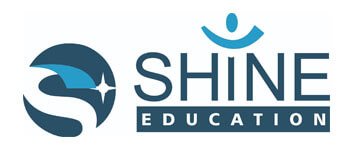 Shine Computer Education is a digital marketing institute in Vadodara, close to Akota, given high-quality education for more than six years. Their goal is to equip students with skilled computer instruction in their chosen area.
They offer comprehensive, in-depth Digital Marketing training with real-world assignments. In addition, they offer a syllabus that is based on the most recent digital marketing trends. Shine Education is an attractive choice for developing your abilities because of its skilled and well-trained teachers.
Shine Education's digital marketing curriculum includes over 20 courses, which is outstanding in and of itself. Furthermore, they provide all of this value to students who choose to take classes online!
Their goal is to equip our pupils with excellent computer instruction in their chosen sector. For specific courses and areas, they offer skilled and experienced faculty. In addition, they change the syllabus regularly to reflect the most current market demands and developments.
Modules
Digital Marketing Introduction
Google Business Strategy
SEO IN DETAIL (ON-PAGE AND OFF-PAGE)
SEO – ONPAGE AND OFF-PAGE SEO
Secret Paid and Free Tools
Design Social Media Posts
Video Editing
Online Certifications
Website Design Guide and Hosting
Google Paid Ads
Google Search Ads
Facebook Marketing – all paid ads
App Marketing
Lead Generation
Blog Creation
Google Webmasters
Google Analytics
Instagram Marketing
Twitter Marketing
LinkedIn Marketing
YouTube Marketing
Email Marketing Techniques
Course Duration and Fees
Shine is ranked #3 on our list of the best digital marketing courses in Vadodara. They provide a 2.5-month digital marketing training.
Student Ratings
Rated: 5/5 by 58 students in Google
Contact details 
Address: near, Stadium, Akota, Vadodara, Gujarat 390020
Email: shineeducation@gmail.com
---
04. ASDM – Digital Marketing Course In Vadodara: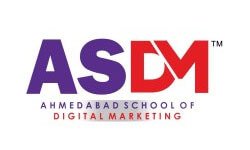 Despite its name, ASDM deserves to be included in this list of the best six digital marketing courses in Vadodara. They are the city's pioneers in the sector, having developed the city's first 100 percent placement guarantee program.
Since its inception in 2012, the institute has educated approximately 10,000 pupils. Their professors are seasoned experts with degrees from prestigious business colleges. When they have many locations across Gujarat, it's evident they mean business!
ASDM has set its objectives high and developed possibilities for individuals from all walks of life, which I am glad to report. Moreover, they emphasize real-world applications in addition to critical information based on current digital marketing trends.
ASDM, located in the heart of Baroda, is one of the most sought-after digital marketing training institutes in Vadodara. Leaders in the area who have worked for MNCs and reputable corporate businesses are among their trainers.
Modules
Digital Marketing
Search Engine Optimization
Content Marketing
Freelancing Projects
Google Algorithm
Social Media Marketing
Facebook Chatbot
YouTube Marketing Techniques
Affiliate Marketing
Facebook Pixel
LinkedIn Marketing
Facebook Sales Funnel
Mobile Marketing
Email Marketing
Google Analytics
SEM Tools
Domain and Hosting
Influencer Marketing
Course duration and fees 
ASDM is ranked #4 on our list of the best digital marketing courses in Vadodara. It provides a 120-hour comprehensive digital marketing education.
Student Ratings
Rated: 4.8/5 by 56 students in Google
Contact details 
Address: 5th Floor, Galav Chamber, 503, Nr Dairyden Circle, Sarod, Sayajiganj, Vadodara, Gujarat 390001
Email: info@asdm.co.in
---
05. BrandVeda Digital Marketing Institutes: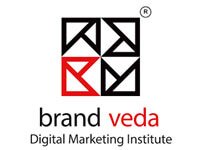 Brandveda was formed in 2014 to provide world-class digital marketing education. Brandveda is a well-known provider of digital marketing education in Gujarat, offering internationally recognized and accredited courses. In addition, they offer a wide range of digital marketing courses at reasonable pricing. As a result, anyone may enroll in highly sought-after digital marketing courses.
When researching this institute, the overwhelming number of good comments on its website drew my attention. After doing some more research, I discovered that BrandVeda has an excellent reputation in the industry, having completed over 50 corporate projects.
BrandVeda's lessons on in-depth subjects such as ad tactics and Instagram promotion focus on strategy and application expertise. Once you've completed the course, the institute's placement cell will provide you with several job options.
Modules
Digital Marketing Introduction
Search Engine Optimization
Google Webmaster
Search Ads
Display Ads
Lead Generation
Email Marketing
Google Analytics
LinkedIn Ads
Landing Page Optimization
Advanced Link Earning Strategies
Gmail Ads
Instagram Marketing
YouTube Ads
Social Media Strategy
Facebook Marketing
LinkedIn Marketing
Facebook Ads
Twitter Ads
Content Marketing
Twitter Marketing
Course duration and fees 
Brandveda is ranked #5 on our list of the best digital marketing courses in Vadodara. It provides a 120-hour online digital marketing education.
Student Ratings
Rated: 4.7/5 by 261 students in Google
Contact Details
Address: 306, Siddharth Upscale, Near Sigdi Restaurant, Near Manisha Chowkadi, Tagore Nagar, Diwali Pura, Vadodara, Gujarat 390015
Email: brandvedaahm@gmail.com
---
06. A Digital Guru: 
Dhruv Netsol Private Limited's training branch, A Digital Guru, seeks to provide digital marketers with a thorough understanding of companies and Digital Marketing strategy and planning.
A Digital Guru's courses assist students, entrepreneurs, company owners, marketing professionals, and those who desire to work from home in their professional life to achieve better success.
A Digital Guru has taught over 1200 students and received over ten awards for their outstanding achievement in internet marketing. There are both offline and online training options available.
Their website has a resource page with a blog section with thorough articles on digital marketing, website design and development, and content strategy, to mention a few.
They also provide training on Google AdWords Exam, Certified Digi Women, Google Shopping Ads, Display Ads, HubSpot Inbound, etc.
A Digital Guru is a well-known name in Vadodara for Digital Marketing courses, and it has contacts with reputable firms for job placement and internship possibilities.
Modules
Introduction To Digital Marketing
Search Engine Optimization
Analytics
Affiliate Marketing
Google AdWords
Mobile Marketing
Online Reputation Management
Content Marketing Strategies
Social Media Marketing
Website Planning
PPC Advertising
E-commerce Marketing
Email Marketing
Course duration and fees 
On our list of the best digital marketing courses in Vadodara, A Digital Guru is placed #6. A three-month digital marketing course is available.
Student Ratings
Rated: 4.9/5 by 70 students in Google
Contact Details
Address: 001, Second Floor, Darshanam Trade Center – II Near Surya Palace Hotel, beside Darshanam Central Park, Sayajiganj, Vadodara, Gujarat 390020
Website: http://www.adigitalguru.com/
Top Digital marketing institutes in Vadodara
was last modified:
January 19th, 2023
by