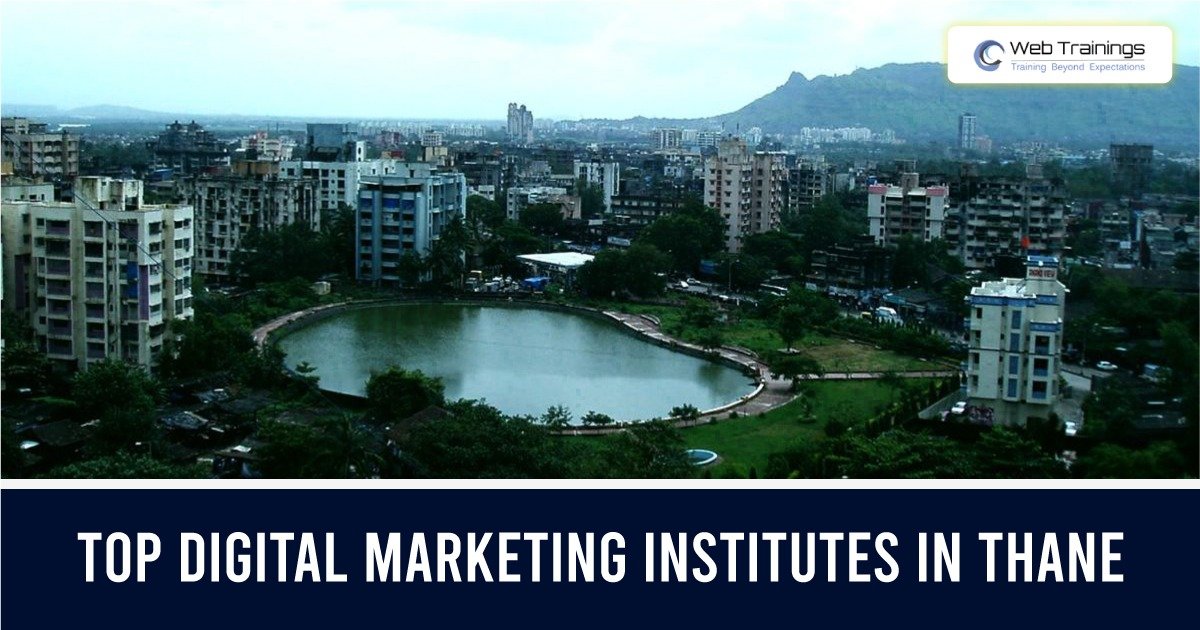 Are you looking for the best institutes in Thane?  So here we have some top six digital marketing institutes in your city Thane. In Thane, several institutes provide digital marketing course. However, before enrolling in any college, you should conduct research and select the finest available Institute that will give you hands-on experience on real-world projects and placement aid at a reasonable cost.
Scope of Digital Marketing in Thane: As we all know, in today's growing generation, every little too little business is on its trend, and every business person wants to enlarge their business. Digital marketing is helpful for these people to promote their business digitally, and it's also beneficial for students to choose their career as it includes so many choices for them.
Now -a -days Digital Marketing has enormous scope for the future. Mainly a city like Thane, Mumbai Digital Marketing promotes the people to connect through this media and help each other by wasting less time and making bonds among the variety of people for the growth of this business.
Digital Marketing Jobs in Thane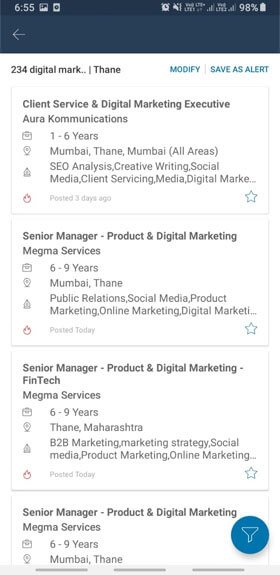 ---
Top 6 Digital Marketing courses in Thane
Here we discuss the top six digital marketing institute in Thane:
01. Web Trainings Academy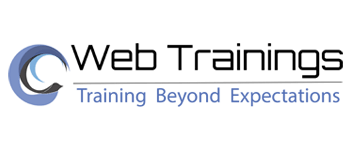 Web Trainings Academy is a reputed and leading training institute that delivers top-notch digital marketing course. The online digital marketing course for Thane aspirants is an opportunity to master the strategies of the digital marketing world. We have developed the best online digital marketing course to deliver in-depth digital marketing strategies to marketing professionals, students, entrepreneurs, and business owners.
Online Digital Marketing Course Syllabus
Domain & Web Hosting  Concepts – Start your own Domain and Hosting
WordPress CMS – Develop a professional website in 4 hours without coding skills
Search Engine Optimization – Develop an SEO strategy to rank your website on top ranking
Local SEO – Rank your local business on Google Local Results
Google Ads (Paid ads) – Grow your business with paid advertising strategy
Google Display Ads – Create Display Ads to promote your business
Shopping Ads – Promote E-commerce website on Google
YouTube Ads – Promote products/services on the YouTube platform
App Promotions – Promote your app using Organic & Paid techniques
Local Ads – Promote Local business on Google Platform
Bing Ads – Promote business on Bing Platform
Social Media Marketing – Promote business on social networks
Facebook – Promote business with Profile/Pages/Groups & Marketplace
Facebook Ads – Reach target audience with Paid Ads
Instagram – Skyrocket the business with Instagram strategies
LinkedIn Marketing – Promote Business, Generate Leads, and Get Hired
YouTube Marketing – Generate traffic and leads using videos
Twitter –  LeverageTwitter marketing and advertising strategies
Quora – Write answers on Quora to build your authority in your niche.
Pinterest – Generate traffic with infographics and photos
Email Marketing –  Build your own marketing lists with SendinBlue
Inbound Marketing – Develop a content marketing plan for business
Online Reputation Management – Manage your brand reputation online
Google Analytics – Measure your website traffic and improve the strategies
Online Money Making Strategies with Digital Marketing
Google Adsense – Make money online with Blog/ Website
YouTube Monetisation – Make money with YouTube channel
Affiliate Marketing – Promote products and earn affiliate commissions
Freelance Business – Start freelancing on major freelance networks
Why Join Online Digital Marketing Course?
14+ Years Experience Digital Marketing Trainer
Affordable Fees for Digital Marketing
The course includes search engine marketing, SEO, email marketing, social media marketing, inbound marketing, online reputation management, money-making techniques, and more.
Live online sessions on advanced digital marketing syllabus from experienced lecturers.
100% Placements Assistance
The program is designed to impart both practical and theoretical aspects to implement projects.
The online training course for digital marketing covers 28 modules and gain ten different certifications.
Live project work and weekly project assignments.
Faculty Support on WhatsApp
Get Global Certifications
Google Search Ads Certification
Google Display Ads Certification
Google App Advertising Certification
Google Measurement Certification
Google Shopping Certification
Google YouTube Certification
SEMRush SEO Certification
Google Analytics Certification
Hubspot Inbound Certification
Web Trainings Academy Certification
Contact Details: 
Web Trainings Academy – Digital Marketing Course Hyderabad
Zore Complex, First Floor, Block 1, Flat 104
Above Red Rose Restaurant, Opp Erramanzil Bus Stop
Punjagutta, Hyderabad.
Phone: 9052425444 / 9676525444
Email: info@webtrainings.in
---
02. Digible Institute

Digible institute is one of the digital marketing institutes located in Tembhi, Naka, Thane. It is at Tembhi Naka, Near Jain Temple, which makes it easier to find it. It was started in 2015. This Institute provides training to the people and a learning platform for beginners. This Institute offers customer-certified courses, and every customer here is studied with personal attention.
Digible recognizes that academic knowledge alone is insufficient for studying the intricacies and niches of Digital Marketing. Thus, they provide their students with theoretical and practical training. As a result, they can get accredited as Digital Marketing professionals.
Modules
Social Media Management
On-page SEO
SEO Link building
Search Engine Marketing
Social Media Marketing
Analytics
Affiliate Marketing
Content Marketing
Email Marketing
Course duration and fees :
Certified Digital Marketing Professional:
DURATION:6 weeks
FEES: 10,000
COURSE TYPE: Regular classroom programs
Certified Digital Marketing Expert:
DURATION: 9 weeks
FEES: 15,000
COURSE TYPE: Regular classroom programs
Certified Digital Marketing Trainer:
DURATION: 6 weeks
FEES: 10,000
COURSE TYPE: Regular classroom programs
Student Ratings
Rated: 4.7/5 by 53 students in Google
Contact Details 
Address: Durga Niwas Soc., 703, Tembhi Naka, Thane, Maharashtra
---
03. School Of Digital Marketing  
It is one of the famous institutes in Thane for digital marketing. It is located in Mulund West (400080), 1st Floor above IDBI bank, well Worth scolded building compartment N.S. Road, Near Mc Donald. This is a training institute having 10+ years of experience in digital marketing.
This digital marketing school has trained thousands of students and placed them in the most popular and top working digital marketing companies with an 84% placement success rate. Moreover, it has vast knowledge in this field which makes this Institute of the top listed institutes.
Modules
Digital Marketing Overview
Search Engine Optimization (SEO)
Content Marketing
Website Structuring
Google Analytics
Real-Time Traffic
Understanding Acquisition and Conversion Data
Google Webmaster Tool
Local SEO
Social Media Optimization (SMO)
Facebook Organic
Twitter Organic
LinkedIn Organic
YouTube SEO
Search Advertising
Display Advertising
LinkedIn Advertising
Facebook Advertising
Conversion Tracking Tool
Remarketing and Conversion
Email Marketing
Growth Hacking Topic
Introduction to Affiliate Marketing
Introduction to Google AdSense
Google Tag Manager
SMS Marketing
Media Buying
Course Duration and Fees
The course lasts two months during the week and three months during the weekend. It is a 70-75-hour course that culminates in certification for the pupils.
Student Ratings
Rated: 4.9/5 by 13 students in Google
Contact details 
Address: 5, Well Worth Society, Bodke Bldg N.S Road Near Mc Donald, above IDBI Bank, Mulund West, Mumbai, Maharashtra 400080
Email: nfo@schoolofdigitalmarketing.co.in
---
04. Digital Bizware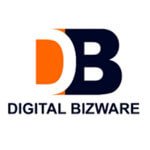 Digital Business Leaders formed digital Bizware with extensive I.T. and marketing industry experts. It is a cutting-edge industry curriculum covering all aspects of marketing for running a business, freelancing, and a job.
For Students, Entrepreneurs, and Freelancers, Digital Bizware features a unique experiential-based learning philosophy. The necessity for world-class Digital Marketing Training in Online Marketing led to the creation of Digital Bizware.
Digital Bizware is some of the brightest minds in digital marketing, and they foresaw the need for leadership in the nascent internet marketing industry. People who understand the business and industry digital marketing strategies are required in the rapidly changing digital business scene.
In Online Marketing Management, Digital Bizware offers full-time and part-time Digital Marketing courses and Certified Digital Marketing Professional programming.
Modules
Media Buying and Planning
Analytics
SEO, SMM, SEM, and SMO
Email Marketing
Content Writing
Lead Generation
Business Model Generation
Web Design and Development
ECommerce Marketing
ORM and More
Course duration and fees 
You will be taught and given practical training in Search Engine Optimization, Social Media, Content Marketing, and PPC over the 2- to 3-month course. You may gain new talents and improve your old ones with the aid of this course.
Student Ratings
Rated: 4.9/5 by 302 students in Google
Contact details 
Address: Office No 204, B-Wing Raj-Darshan Building, 1-A, Dada Patil Marg, Near Ganesh Tower, opp. to Thane Station Platform, Thane West, Thane, Maharashtra 400601
Email: info@digitalbizware.com
---
05. LIPSINDIA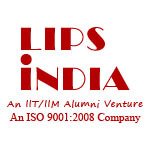 Lips India is a well-known Digital Marketing training institute in Naupada, Thane, that offers certification and job placement support. In Thane, they provide certified Best Digital Marketing training.
Their course teaches all aspects of digital marketing, including SEO, social media marketing, Google AdWords – PPC, display marketing, email marketing, ad-server, affiliate marketing, mobile marketing, analytics, and other technologies, using a hands-on approach. Experts in the field of digital marketing teach all of the courses.
Their Top Digital Marketing Training Instruction Institutes in Thane provide classroom training with weekday and weekend choices, giving students flexibility and convenience.
Their Advanced bet Digital Marketing Courses in Thane Curriculum include instructional modules that provide students with the ideal combination of practical expertise to work for any Digital Marketing organization. LIPSINDIA also offers job placement services.
Modules
Web Introduction
Google AdWords
Video Optimization
GTM-Google Tag Manager
CRO-Conversion Rate Optimization
Content Creation
Affiliate Marketing
Social Media
Email Marketing
Ad Servers- Display
Google Analytics
Mobile Marketing
Social Media Analytics
Course duration and fees 
The course is available in two formats: full-time or part-time, and the duration is either two or three months—the training costs around 30,000 INR, which includes the cost of certification. Students can use the EMI feature to pay for tuition that can be paid in monthly installments.
Student Ratings
Rated: 4.9/5 by 65 students in Google
Contact Details
Address: 302, 3rd Floor, Malhar Building, opposite Gaondevi Temple, Dada Patil Wadi, Naupada, Thane West, Mumbai, Maharashtra 400602
Email:  contact@lipsindia.com
---
06. Edu Pristine digital marketing course
Edu pristine is a well-known brand in Thane's Best Digital Marketing Courses. They provide classroom training in Mumbai, with locations in Andheri East and Thane. They also offer classroom instruction in several Indian cities. On the last day, students must finish a live project on a website. On weekdays and weekends, they provide certified digital marketing training.
They offer 100% placement aid to all students who finish the training program satisfactorily. However, students must pass an online test after the program to get a certificate, depending on their performance.
In partnership with the "Microsoft I.T. Academy Program," all students who score more than 50% on the test get a Certificate of Excellence.
Modules
Introduction to Digital Marketing
Search Engine Optimization
Mobile Marketing and Optimization
SEM – PPC Marketing
Social Media Marketing
Web Analytics
Soft Skill Training
Email Marketing
Marketing Automation
Affiliate Marketing
Funnel Marketing and Growth Hacking
Course duration and fees 
The course does not include an internship, although students can look for internship/job options outside of the course. The total cost of the course is 60,000 INR. Students, on the other hand, do not have access to the EMI facility. The course will last about 2-3 months.
Fees: 60000/-
Duration: 2-3 months.
Placement assistance: Provided
Internship: Not Provided
Student Ratings
Rated: 4/5 by 1009 students in Google
Contact Details
Address: 702, Raaj Chambers, 7th Floor Old Nagardas Road, near Andheri Subway, Andheri East, Mumbai, Maharashtra 400069
Top Digital Marketing Institute in Thane
was last modified:
January 20th, 2023
by