You've come to the correct spot if you're seeking the top digital marketing courses in Jaipur. We've compiled a list of the best 6 digital marketing courses in Jaipur, complete with curriculum, duration, fees, student ratings and placement opportunities.
Before we go into this list, let us discuss the importance and growth of the digital marketing industry in Jaipur. These days, the benefits of digital marketing are causing quite a stir around town. From individuals to Fortune 500 companies, everyone is moving to the digital world based on internet platforms and involves digital marketing.
---
Top 6 Digital Marketing courses in Jaipur
The following are the top six finest digital marketing institutes in Jaipur:
01. Web Trainings Academy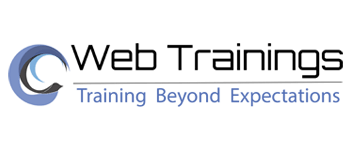 Web Trainings Academy is a reputed and leading training institute that delivers top-notch digital marketing courses. The online digital marketing course for Jaipur aspirants is an opportunity to master the strategies of the digital marketing world. We have developed the best online digital marketing course to deliver in-depth digital marketing strategies to marketing professionals, students, entrepreneurs, and business owners.
Online Digital Marketing Course Syllabus
Domain & Web Hosting  Concepts – Start your own Domain and Hosting
WordPress CMS – Develop a professional website in 4 hours without coding skills
Search Engine Optimization – Develop an SEO strategy to rank your website on top ranking
Local SEO – Rank your local business on Google Local Results
Google Ads (Paid ads) – Grow your business with paid advertising strategy
Google Display Ads – Create Display Ads to promote your business
Shopping Ads – Promote E-commerce website on Google
YouTube Ads – Promote products/services on the YouTube platform
App Promotions – Promote your app using Organic & Paid techniques
Local Ads – Promote Local business on Google Platform
Bing Ads – Promote business on Bing Platform
Social Media Marketing – Promote business on social networks
Facebook – Promote business with Profile/Pages/Groups & Marketplace
Facebook Ads – Reach target audience with Paid Ads
Instagram – Skyrocket the business with Instagram strategies
LinkedIn Marketing – Promote Business, Generate Leads, and Get Hired
YouTube Marketing – Generate traffic and leads using videos
Twitter –  LeverageTwitter marketing and advertising strategies
Quora – Write answers on Quora to build your authority in your niche.
Pinterest – Generate traffic with infographics and photos
Email Marketing –  Build your own marketing lists with SendinBlue
Inbound Marketing – Develop a content marketing plan for business
Online Reputation Management – Manage your brand reputation online
Google Analytics – Measure your website traffic and improve the strategies
Online Money Making Strategies with Digital Marketing
Google Adsense – Make money online with Blog/ Website
YouTube Monetisation – Make money with YouTube channel
Affiliate Marketing – Promote products and earn affiliate commissions
Freelance Business – Start freelancing on major freelance networks
Why Join Online Digital Marketing Course?
14+ Years Experience Digital Marketing Trainer
Affordable Fees for Digital Marketing
The course includes search engine marketing, SEO, email marketing, social media marketing, inbound marketing, online reputation management, money-making techniques, and more.
Live online sessions on advanced digital marketing syllabus from experienced lecturers.
100% Placements Assistance
The program is designed to impart both practical and theoretical aspects to implement projects.
The online training course for digital marketing covers 25+ modules and gain ten different certifications.
Live project work and weekly project assignments.
Faculty Support on WhatsApp
Get Global Certifications
Google Display Ads Certification
Google App Advertising Certification
Google Measurement Certification
Google Shopping Certification
Google YouTube Certification
SEMRush SEO Certification
Google Analytics Certification
Hubspot Inbound Certification
Facebook Blueprint Certification (Paid)
Web Trainings Academy Certification
Contact Details: 
Web Trainings Academy – Digital Marketing Course Hyderabad
Zore Complex, First Floor, Block 1, Flat 104
Above Red Rose Restaurant, Opp Erramanzil Bus Stop
Punjagutta, Hyderabad.
Phone: 9052425444 / 9676525444
Email: info@webtrainings.in
---
02. Digi Learnings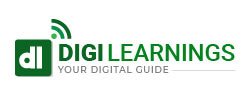 Digi Learnings is well-known for its one-of-a-kind approach to transforming company owners, professionals, and even students become expert digital marketers.
This Jaipur institute emphasizes not only the educational content but also the shared professional relationships. Backup courses, placements, internships, and free digital marketing tools are all provided to the learner.
Digi Learnings is the place to go if you're seeking advanced offline digital marketing courses in Jaipur.
Course Syllabus
Digital Marketing Overview
Marketing, Traditional vs. Digital
Inbound/Outbound Marketing
Website Planning & Development-WordPress
Blogging
Retargeting
Conversion Tracking
Affiliate Marketing
Google AdSense
Online Reputation Management ORM
Mock Interviews
Advanced Search Engine Optimization
Content Marketing
Google Analytics
Google Tag Manager
SEO Strategy, Auditing, and Reporting
Email Marketing
E-Commerce Optimization & Marketing
Marketplaces for Product Selling
Online Display Advertisements
Google Search Ads/PPC
Remarketing
Email Automation
Lead Generation for Businesses
Mobile Web Marketing
App Store Optimization
SMS Marketing
Social Media Marketing
Ecommerce Marketing
Course duration and fees :
On our list of the best digital marketing courses in Jaipur, Digi Learnings ranks 2nd. For three months, it provides digital marketing training.
Student Ratings
Rated: 4.8/5 by 253 students in Google.
Contact Details 
Address: Plot No:14, E/61, Shipra Path, New Aatish Market, Man Sarovar, Jaipur, Rajasthan 302020
Email Id : deepak@digilearnings.com
---
03. Tecida Training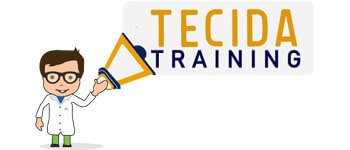 Tecida provides one of Jaipur's top digital marketing courses. This course will help you improve your abilities and advance in the digital business by providing you with a Tecida certification.
They devote 70% of their time to practical training and 30% to theoretical instruction to provide thorough insights into the real world. They aid their students in completing this course as well as obtaining placements and internships at high-end firms.
Tecida provides classroom training digital marketing courses in Jaipur for those who want to pursue a career in the online marketing field.
Course Syllabus
Search Engine Optimization
Introduction to Keyword Research
On-Page Optimization
Off-Page Optimization
Google Ads & Analytics
Sales Funnel Training
Personal Branding
E-com Dropshipping
Video marketing
Social Media Marketing
WordPress Training
Email Marketing
Content Marketing
Digital Creation
Course Duration and Fees
Tecida is ranked #3 on our list of the best digital marketing course in Jaipur. For four months, it provides digital marketing training.
Student Ratings
Rated: 4.9/5 by 54 students in Google.
Contact details 
Address: 90/30 Taxila Mandir Marg, near Patel Marg, Chauraha, Man Sarovar, Jaipur, Rajasthan 302017
Email: Info@tecida.in
---
04.  Ventureheap Academy 
Ventureheap Academy is one of the most prestigious digital marketing training colleges in Jaipur. They provide both online and offline training. The best aspect about Ventureheap Academy is that they emphasize practical training, allowing you to get hands-on experience with the programs.

VentureHeap Academy is a top Digital Marketing Institution in Jaipur because of its unique approach to Digital Marketing education in Jaipur. We believe that digital marketing will grow in popularity in the following years, as more people get interested in digital media such as computers, mobile phones, and Internet access.
Students, entrepreneurs, working professionals, job seekers, and freelancers should consider starting a business in this sector now. So, all you have to do is enroll in the Digital Marketing Course, a 4-month program with a 6-month internship.
Students and interns will receive certification from Ventureheap Academy, Digital Marketing Institute, after completing the Digital marketing course in Jaipur with a free internship. Internships in Digital Marketing will allow students to work in a company atmosphere and get a practical understanding of link building and technical aspects of website promotion and how to work on live projects.
Course Syllabus
Fundamental of Digital Marketing
Personal Branding
Content Writing & Creative Design
Website Creation with WordPress
Search Engine Optimization (SEO)
Google Search Ads (SEM/PPC)
SMS Marketing
Influencer Marketing
E-commerce and Dropshipping
Blogging and Google AdSense
International freelancing
Google Display Ads
Google Analytics
Instagram and Facebook Marketing
Email Marketing
Quora Marketing
WhatsApp Marketing
Course duration and fees 
Ventureheap Academy is ranked #4 on our list of the best digital marketing course in Jaipur. The digital marketing training would take 4 months to complete and will cost INR 30,000.
Student Ratings
Rated: 5/5 by 63 students in Google.
Contact details 
Address: Flyover, Krishna Tower, Gopal Pura Bypass Rd, near Triveni Nagar, Gopal Nagar-A, Agrasen Nagar, Gopal Pura Mode, Jaipur, Rajasthan 302015
Email: mail@ventureheapacademy.com
---
05. QuiBus Training
QuiBus Training is regarded as one of the top digital marketing training colleges in Jaipur. They assist you in being work-ready, marketing your business, and coaching you to be an entrepreneur, and you will receive various recognized certifications and guaranteed job placements.
QuiBus Training in Jaipur offers the most sophisticated and in-depth digital marketing courses in the city, taught by industry experts and professionals. Mr. Parmveer, the students' experienced trainer, is a professional consultant and a Google certified professor in digital marketing.
Quibus Trainings is a prestigious institute in Jaipur that offers Digital Marketing courses. Search Engine Marketing (SEM), Search Engine Optimization (SEO), Social Media Optimization (SMO), Social Media Marketing (SMM), Google AdWords, Google Analytics, Webmaster, Email Marketing, Content Marketing, and Blogging are just a few of the topics covered in our comprehensive courses.
Course Syllabus
Search Engine Optimization
Social Media Optimization
Social Media Marketing
Inbound Marketing
Google AdWords
Email Marketing
Webmaster Tools
Bing
Web Analytics
Page Speed
Content Marketing
Web Creation
Blogging
Google PPC
Course duration and fees 
On our list of the best digital marketing courses in Jaipur, QuiBus Training ranks 5th. It provides a four-month-long digital marketing education.
Student Ratings
Rated: 4.8/5 by 227 students in Google.
Contact Details
Address: 46, Gopal Pura Bypass Rd, Muktanand Nagar, Durgapur, Jaipur, Rajasthan 302018
---
06. EIIM (Edu solutions Institute Of Internet Marketing) 
EIIM is Jaipur's top Digital Marketing Institute, offering a Digital Marketing Course with 28+ Advanced Modules.
EIIM SEO Institute is a well-known institute in Jaipur that provides services to generate industry-ready digital marketing professionals.

It provides SEO, SEM, SMO, SMM, Email Marketing, Display Ads, Digital Re-marketing, HubSpot, Automation, Web engagement, Blogging, Analytics, web development, website management, and Digital Marketing training, as well as your free website for practice, several certifications, and free software worth thousands of rupees, as well as job assistance.
All Digital Marketing institutions teach digital strategies such as SEO, SEM, SMM, and other digital marketing skills helpful in working as an SEO executive or a digital marketing expert. But EIIM Institute is about more than just digital marketing; it's about developing digital professionals who can build websites on their own, administer them, create digital strategies and apply digital marketing approaches such as SEO, SEM, SMM, email campaigns, and analytics for businesses.
So, while the Digital Marketing curriculum is an essential element of this Institute, you will also design, administer, and generate money from your website. Suppose you can build a website and maintain it in addition to digital marketing. In that case, you will be regarded as a true digital marketing professional, and EIIM digital marketing courses can help you get there.
Course Syllabus
Website Development
Social Media Marketing
Search Engine Marketing
Email Marketing
Display Ad
YouTube Marketing
Ecommerce
E-business
Web Speed & Security
Mobile Marketing
Affiliate Marketing
Google Analytics
Blogging
Local SEO
Organic SEO
Web Engagement
HubSpot
Remarketing
Google AdSense
Banner Ad
Referral Marketing, and more.
Course duration and fees 
On our list of digital marketing courses in Jaipur, EIIM ranked #6. It provides a 3.5-month digital marketing training.
Student Ratings
Rated: 4.9/5 by 71 students in Google.
Contact Details
Address: Balaji Tower IV, 714, 7th, Durgapur, Jaipur, Rajasthan 302018
Email: info@eiim.in
Best 6 Digital Marketing Courses in Jaipur, India
was last modified:
January 19th, 2023
by