As a digital audience, you may have noticed, in the past few week weeks there was a trending hashtag #TikTokvsYouTube, #CarriMinati, #BanTikTok and #UninstallTikTok etc on Twitter.  Many users uploaded videos related to this trends on YouTube & TikTok. As a normal user you may be confused, what is this all about?  In this article, I will explain in simple terms about the whole controversy.
This entire story is about an issue between few TikTok and YouTube creators who roasted each other about content, creativity, plagiarism etc.  
How the Controversy began?
This fight is said to have started after an Indian YouTuber named Elvish Yadav uploaded a TikTok roast video on his Youtube channel.
In response to this YouTube roast, Two Indian TikTokers Revolver Rani and Amir Siddiqui (TikTok creator with over 3.8 million followers) retaliated with his roast. However, following the backlash that Amir received online made him eventually delete the IGTV Video.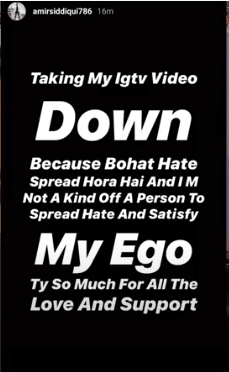 This was then followed by another roast video made by YouTuber Samrat in response to Amir's video.
Elvish Yadav also got back  in response to Amir's claim of Yadav initiating a personal attack on him by posting the video.

Followed by Indian TikToker Awez Darbar also joined the heated conversation and tried to neutralize hate with a video suggesting each platform/creator has its own merits and all creators should focus on creating content for once respective platform rather than hating on each other. Check his video here. 
What was the CarryMinati Video about and why YouTube removed it?
In the middle of the controversy is popular Indian YouTube star Ajey Nagar (aka CarryMinati) who is well-known for his roasts in India. He posted a video named "YouTube vs TikTok: The End" on YouTube. The video saw almost 2 million views within 2 hours of its upload. It was viral across India with millions of views, likes and comments. The original video has been deleted. Some other YouTubers have uploaded the same video on YouTube. 
In this now deleted video, CarryMinati roasted, TikToker Amir Siddiqui, where he talks about the 'cringe' content on TikTok. However, while roasting him, CarryMinati reportedly refers Amir as "beti" "meetha" and "Pari". Further, within the first 30 seconds of the video, there is reportedly an inappropriate scene where Amir Siddique's face was edited into an inappropriate and derogatory reference to the queer community. The video as shared by many, was full of transphobic and homophobic slurs and uses abusive language.
The video was removed for violating Youtube's Terms of Service, after being reported cyberbullying and harassment by fans.
Why does it offend the LGBTQ+ community?
LGBTQ+ community and their supporters have come forward to express their concerns about the video being transphobic and homophobic. CarryMinati apparently refers TikToker as "beti "meetha" and "Pari" which are often used to refer to the people from transgender community.
Some of the points said by CarryMinati in the video: 
"Mithai ki dukaan par le kar jaunga Rs.200 mein bik jayega" (You'll be sold at a sweet shops for Rs 200);
"Shakalaka Boom Boom ki pencil ki tarah dikhte ho" (You look like a Shakalaka Boom Boom pencil);
Some YouTubers also portrayed TikTokers as 'Shudras of the Internet' with the popular perception being that they are mostly lower-class, low-caste individuals in low profile jobs who make videos for 'time-pass'
What happened after CarryMinati Video was deleted?
Many popular YouTube stars and influencers like Bhuvan Bam, Ashish Chanchalani, Technical Guruji and Shaktiman fame actor Mukesh Khanna have come forward in support of CarryMinati.
#JusticeForCarryMinati started trending on Twitter and fans demanded YouTube to bring the video back on the platform. Several fans have also posted the banned video on various platforms, extending their huge support to the video.
On the other side, Internet's favorite Nazma Aapi decided to remain neutral saying "Hum to creativity ke side hain" (That we favour only creativity). 
TikTok rating goes down from 4.6 stars to 1.2 stars
#BanTikTok, #BanTikTokInIndia, #Acid started trending on Twitter as people also began appealing to ban TikTok and asked other people to give low ratings to the App. Millions of lower ratings were seen on TikTok Play store App. Soon, the ratings of TikTok on Google Play Store fell from 4.6 stars to 1.2 stars, now recovered to 1.6.  TikTok iOS App ratings were not affected and doesn't notice a similar lower ratings. 
Google Play Store Ratings
Apple AppStore Ratings

Why Faizal Siddiqui's was account banned on TikTok? 
The whole trend to ban TikTok started when a Mumbai based popular TikTok influencer Faizal Siddiqui (Brother of Amir Siddiqui) with 13.5 million followers posted a nine-second video a month ago that went viral as promoting acid attacks on women. The viral Tiktok video in which he is seen saying before throwing the liquid onto the girl's face: "Tumhe usne chhor diya, jiske liye tumne mujhe chhorra tha (The guy you left me for, has left you)"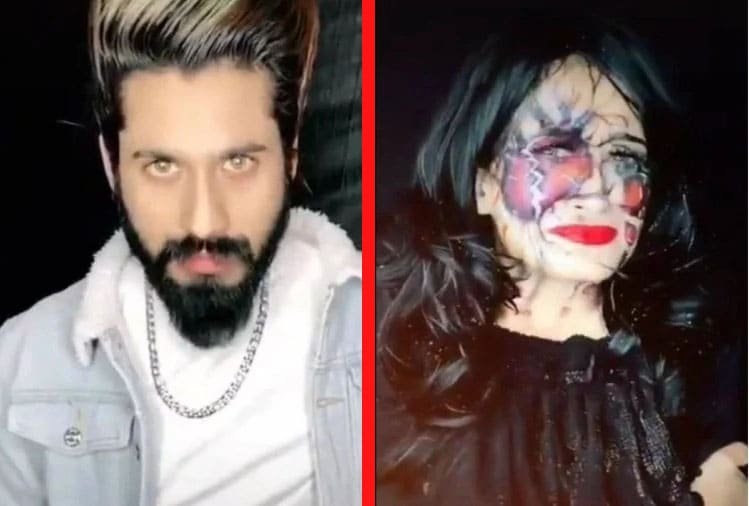 After the video received a lot of criticism, it came under the eyes of the National Commission for Women. NCW chairman Rekha Sharma condemned the video and requested that immediate action be taken against the influencer. Following the people's outrage, the video has now been removed from the TikTok platform for violating multiple community guidelines. Faisal Siddiqui account has also been banned by TikTok. Lately, A FIR was filed against Faizal Siddiqui for encouraging acid attacks on women.
In a statement released on Instagram, Siddiqui said that the video was a month back that has gone viral in an ongoing tussle between YouTubers and TikTokers in India. He added that the video was edited without any context and in the first part of the video, he is seen drinking water which he goes on to pour at the girl's face. Below are some screenshots from his posts.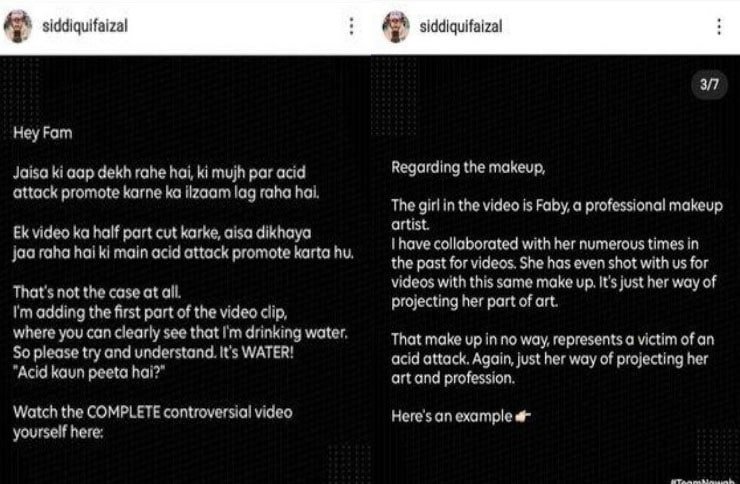 TikTok's Rating up as Google Intervenes and Deletes Over a Million Reviews Overnight
TikTok rating increases as Google intervenes. Just a few days ago, the rating was down as low as 1.2 stars which now shows a slight jump to 1.6 stars on Play Store. Google has deleted over a million reviews, as the number of reviews came down from 28 million to 27 million on the play store. This means google might delete further reviews which might restore the old rating of the TikTok app, but the iOS platform hasn't noticed this trend and it is still at 3.4 stars.
Latest Update (As of May 26 2020)
On May 25 2020, CarryMinati uploaded a trailer of new video named "Yalgaar …. Coming Soon", This video has already received 15 Million views in just 1 day. Lets see what will be the content of this video.
What can Digital Marketers learn from the above controversy ?
This is an important lesson for all digital marketers, no matter what level of fame you reach on digital platforms, following the guidelines of respective networks is mandatory. I would request digital marketers to study all the major network community guidelines, terms of service, copyright related rules.
The following are the guidelines from various networks:
TikTok vs YouTube Controversy (Detailed Explanation)
was last modified:
January 19th, 2023
by