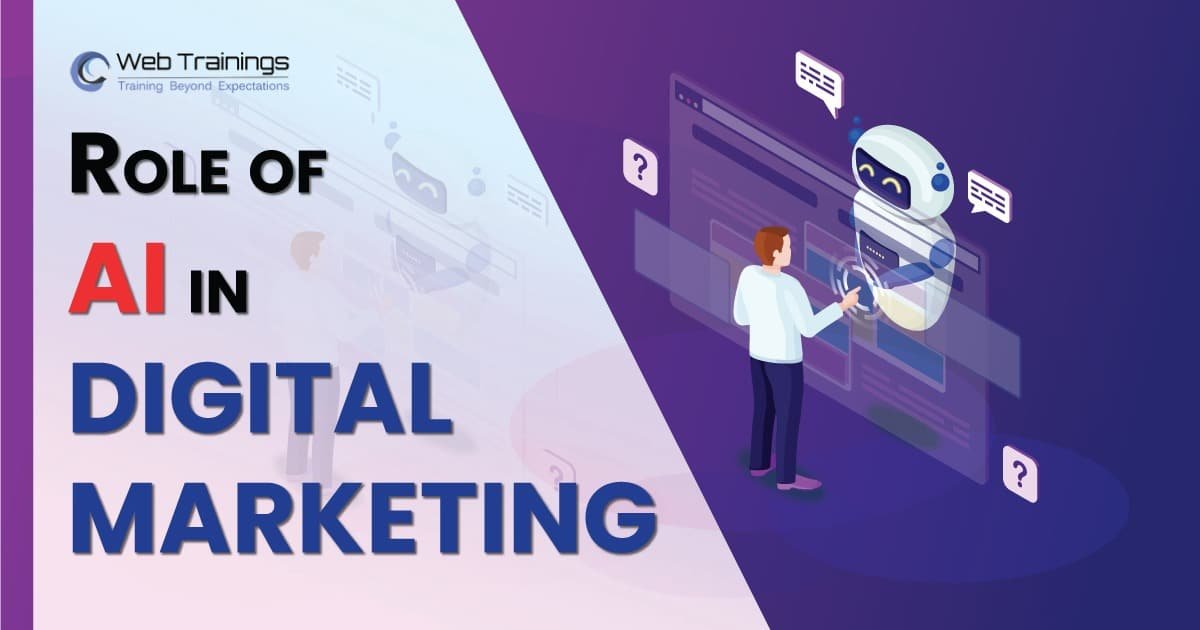 What is the Role of AI in Digital Marketing?
AI plays a significant role in digital marketing. AI holds tremendous potential in the field of digital marketing. It allows predictive analytics, enhanced customer experiences, and targeted marketing, both of which would undoubtedly result in a higher return on investment for businesses.
What is Artificial Intelligence?
Artificial Intelligence (AI), a technology that has been making quite a buzz since its initial phases of development, is a wonder. All the hype and speculation about the technology were well worth it. Different industries, including digital advertisings, are gradually incorporating it to accelerate their growth.
Artificial intelligence is gaining popularity as a result of the following factors:
It is more precision-oriented and accounts for more accuracy and fewer errors, resulting in increased work efficiency.
For valuable insights, AI analyses more and deeper data.
With its advanced algorithms, it can enhance the capabilities of a variety of gadgets. GPS trackers, voice assistants, and home automation systems are few examples.
Through progressive learning algorithms, AI can easily adapt to new input.
AI can create simulation models and personalize buying processes with the help of product recommendations based on machine learning technologies and interaction with virtual assistants.  Artificial Intelligence has been used by many brands to connect with their customers. Amazon, for example, uses AI to recommend products based on their previous purchases, views, and searches. Marketing Automation includes a variety of CRMs that helps in data management and customer service. According to estimates, the commercial use of AI solutions, marketing strategies, and more personalized and effective than the present ones will account for 45 % of economic earnings in 2030.
Based on the task, AI can be designed and implemented to serve different purposes to leverage the outcome. In 2018, Lexus released its first advertisement scripted entirely by artificial intelligence. Lexus with the help of IBM Watson analyzed 15 years of "car and luxury brand ads that have won Cannes Lions awards for innovation, as well as a collection of other external data" and the results showed that AI is indeed the future of advertising.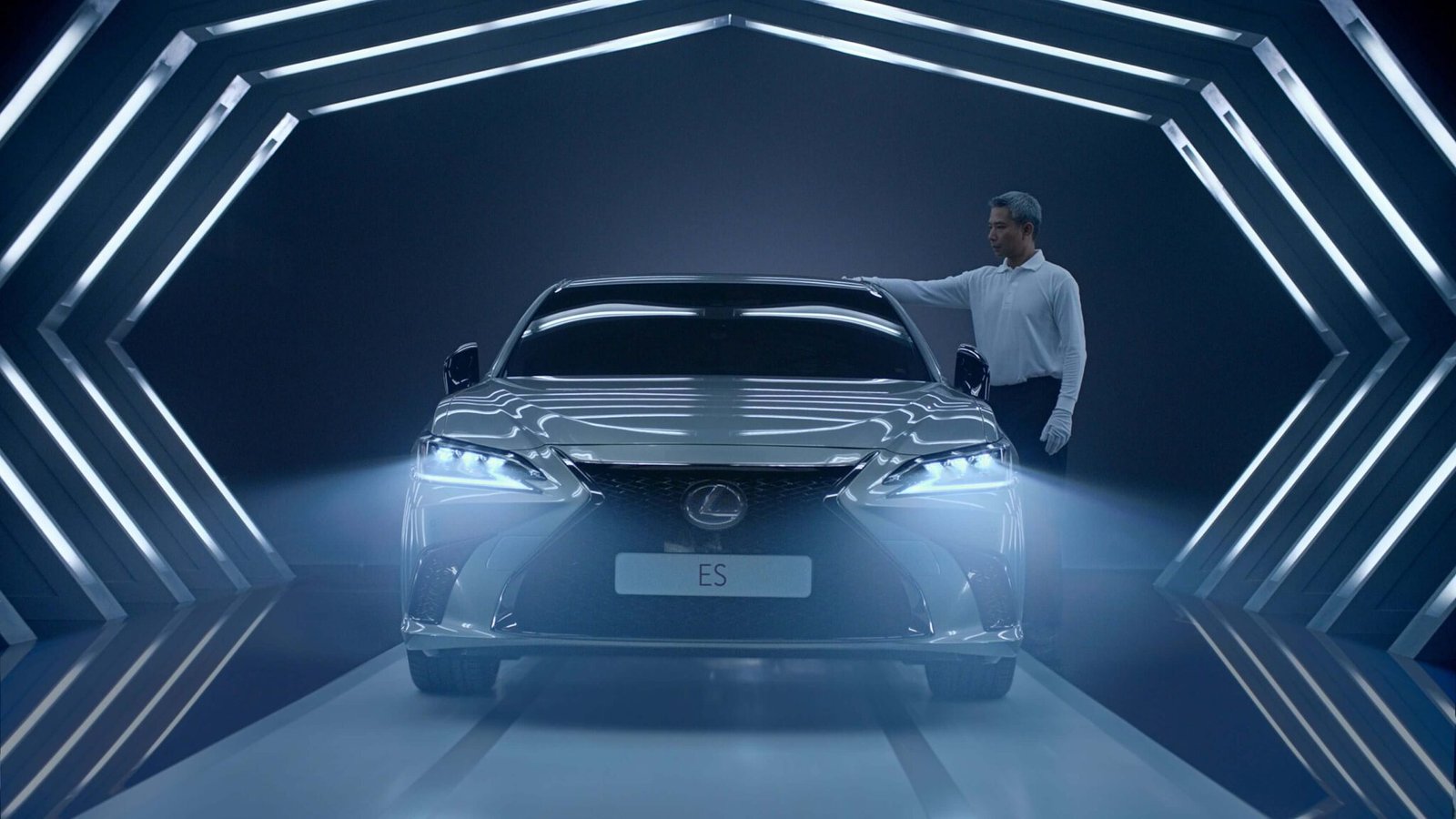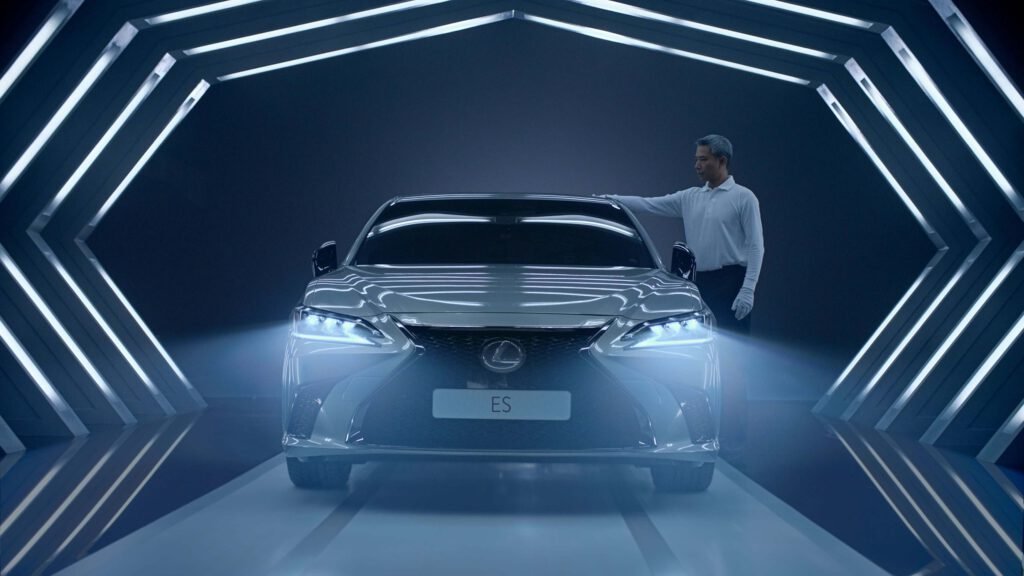 AI is indeed the future of digital advertising.
AI isn't just about creating ads, although there are commercially available existing platforms that use AI to create ads without human involvement. From ad creation to audience targeting to ad buying, AI is changing what is possible in the world of advertising.
Andrew Ng, the man behind the Google Brain, and the former scientist at Baidu states digital advertising as a major use case for AI in his excellent AI for Everyone course.  For instance machine learning, a core AI technology is used across major advertising platforms to determine click-through rates.
According to a MemSQL survey, 61% of marketing professionals considered machine learning and artificial intelligence as valuable data initiatives. Another 2018 Salesforce survey found that 84% of marketers have already implemented AI, up from 29% in the preceding year. Year after year, its growth has outgrown that of other developing technologies like marketing automation and the Internet of Things (IoT) that marketers continue to adopt.
How is Artificial Intelligence Revolutionizing Digital Marketing?
From Google's RankBrain and Voice search to Amazon's personalized recommendations, AI has transformed the digital world. AI is taking over the human role in identifying marketing trends since it has greater knowledge, prediction, and data analysis.
Below are the advantages of Artificial Intelligence (AI) in Digital Marketing:
Better Understand Your Audience: AI can analyze the data to forecast your target customers' buying patterns and decisions and improve user experience to provide them exactly what they want.
More Effective Marketing: You can now create a more effective marketing strategy for your business using AI's data-driven research.
Increased Productivity: You can automate a variety of repetitive jobs with AI. This can help you increase productivity. According to Forbes' Joe McKendrick, "more than 51% of the decision-makers believe that cost reduction is the area where AI is delivering first." AI is helping businesses in both increasing revenue and reducing costs.
Increased ROI: AI helps you make smarter decisions and create higher-performing content. AI in digital marketing strategies will help you in reaching the right audience.
Personalized Customer Experiences.
Customer Behaviour Analysis and Prediction.
Enhanced User Experience: Here are some examples of AI enhancing user experience. 'Suggestion Videos' tab on the right-hand side panel on YouTube. 'People also buy' section on e-commerce websites like Amazon and 'People also ask' section in Google search engine results.
Real-Time Customer Support with the help of chatbots.
Applications of AI in Digital Marketing
Following are the applications of AI in digital marketing:
Online Advertising
One of the most important aspects of digital marketing is online advertising. It allows businesses to quickly reach out to their target audience.
Most of the online ads we see now are delivered using a sophisticated artificial intelligence delivery mechanism known as "Programmatic Advertising."
Personalized User Experience
"Personalization is the new trend."  According to Evergage, 96% of marketers believe that personalization is important for providing a great customer experience. Today, AI has made it possible to figure out the likes and dislikes, behavioral patterns, interests, and activities of millions of people. It does this by collecting and analyzing user data while taking into consideration physiographic, demographics, devices, and geographical location, and others.
The market for Virtual Fitting Rooms is expected to increase by the year 2027. The Research Insights produced a detailed study on the Virtual Fitting Room Market to comprehend the comprehensive setup of Virtual Fitting Room Market industries.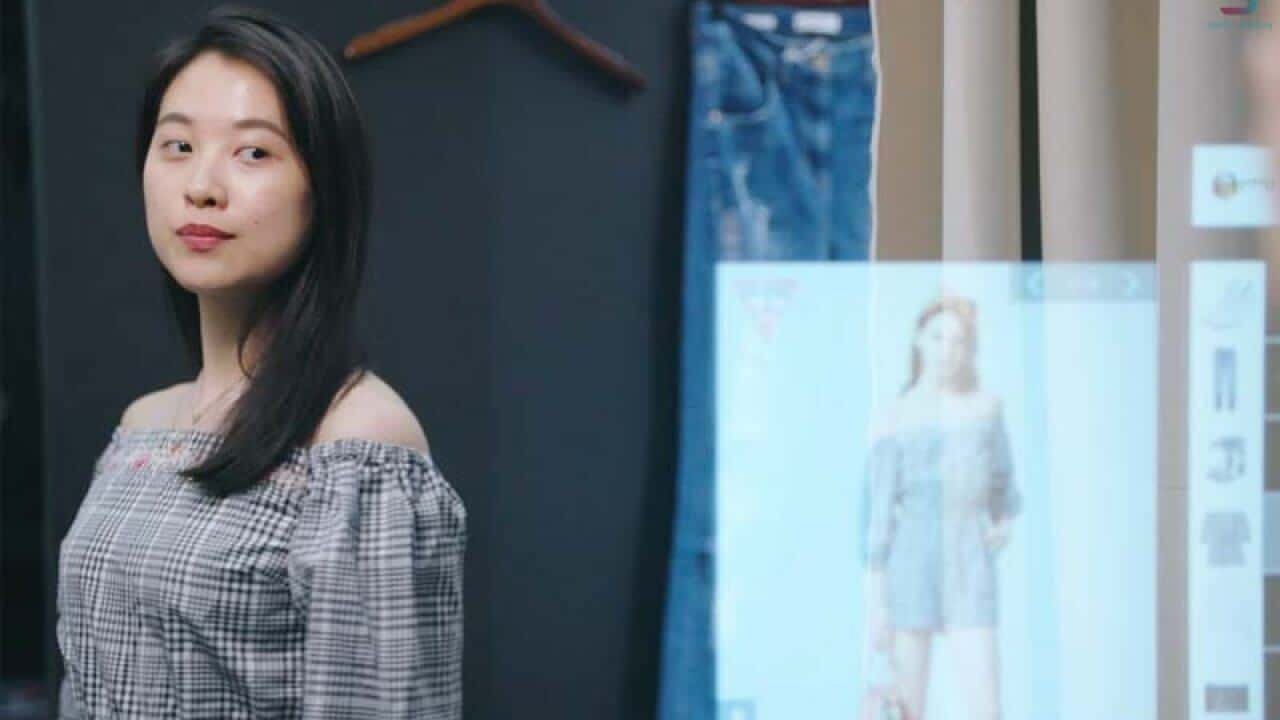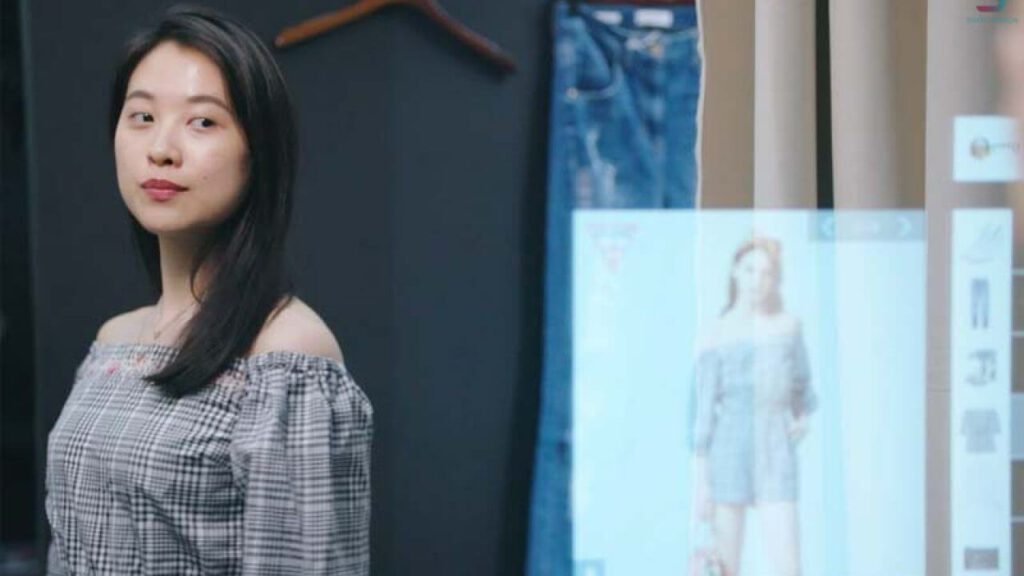 Image source: Smart Fashion
AI-Powered Chatbots
AI-Powered Chatbots can respond to multiple customer queries at once. Because the automated response is so personalized, it can pursue any user who might be interested in purchasing your products or services.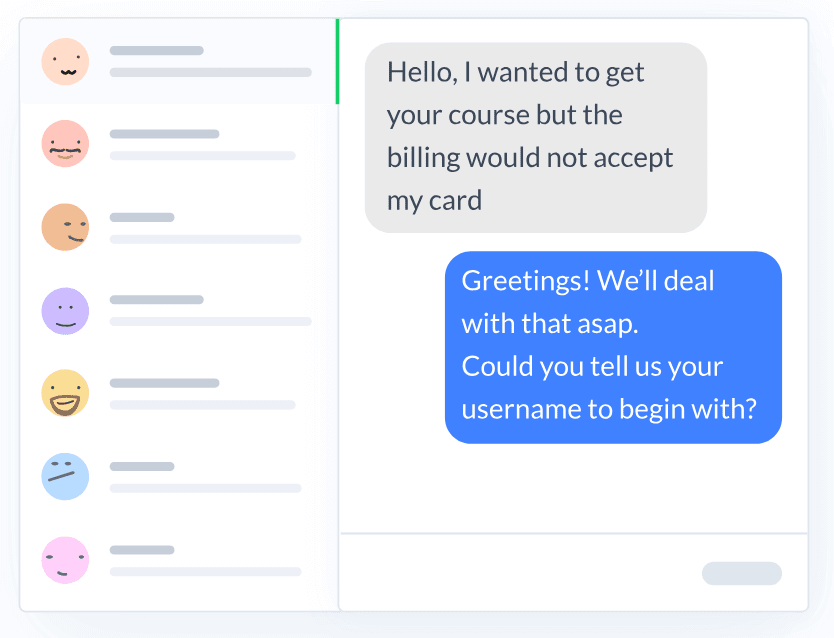 Image source: Venture Harbour
Predictive Analysis
By researching a customer's past behavior and traits, AI uses statistical models and software to anticipate their future actions. As a result, AI helps marketers in learning more about their customers, such as what pricing they expect for a specific product. AI may also forecast what features people want in a product upgrade based on the data.
Web Designing
It sounds difficult to create a website without knowing HTML, CSS, and JavaScript. AI, on the other hand, has made it possible. Wix, a popular website builder, uses AI to create websites. All we need is content, a call to action, images, and a page layout to get started.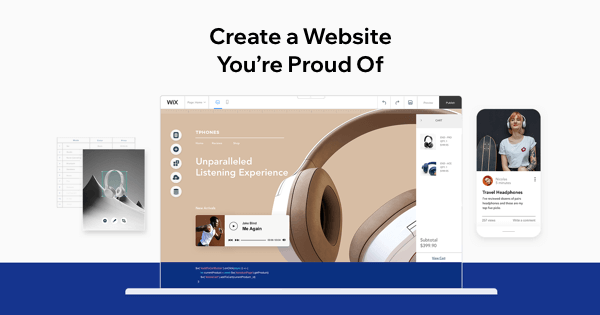 Image source: Wix
Email Marketing Campaigns
People prefer personalized emails that are relevant to them in this age of auto-generated emails. By evaluating user behavior and preferences, AI can help you in sending a personalized email for your email marketing campaigns.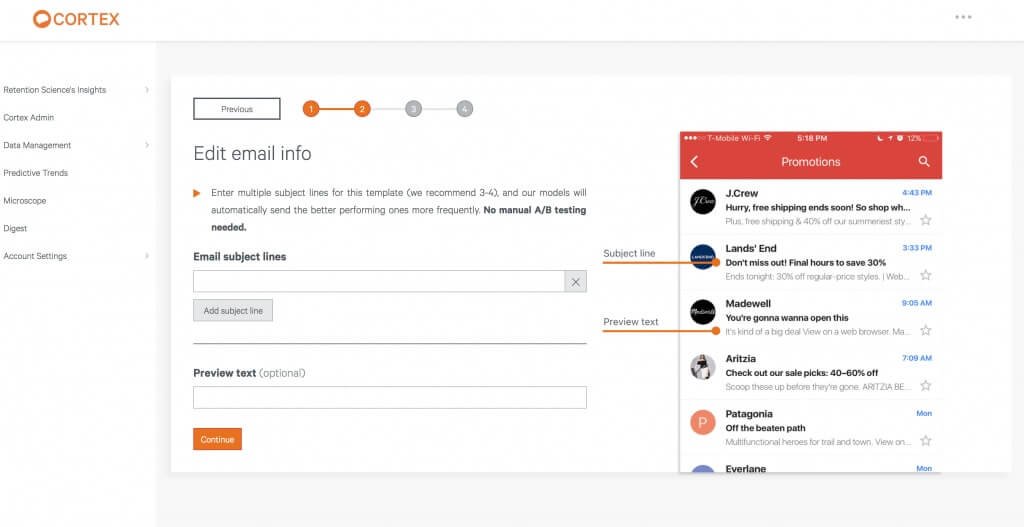 Image source: Venture Harbour
Voice Search Optimization
According to Gary Vaynerchuck, voice searches account for 1 in every 4 Google searches, emphasizing the importance and necessity of voice search optimization. These revolutionary changes must be kept in mind by a marketer. Google's RankBrain, for example, can assist you to optimise your website for voice search. It will also help you in increasing organic traffic from search engines.
E-commerce
Artificial intelligence, when used correctly, can have a huge impact on e-commerce business owners. AI can do it all, from creating websites and content to providing product suggestions, managing inventory, and providing customer service. AI is also useful for predicting e-commerce sales, performing competitive market research, and identifying customer search trends, and more.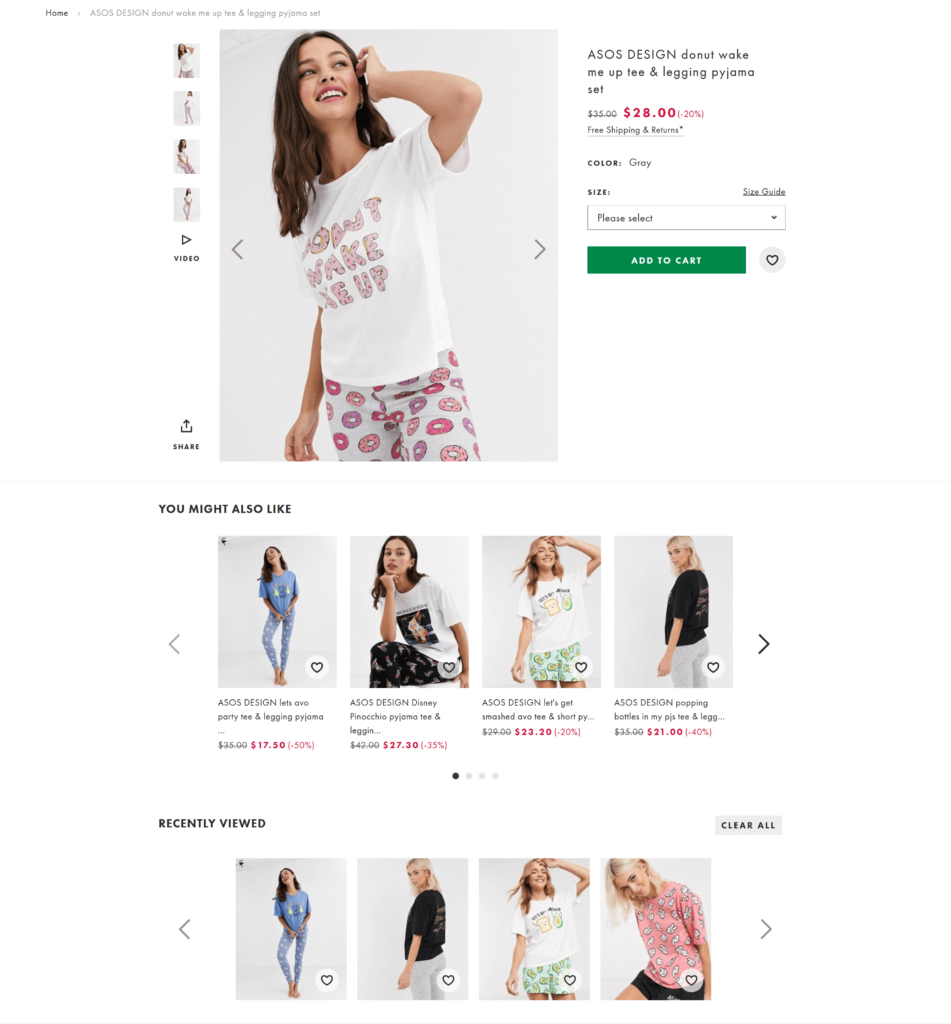 Image source: Morphl
Content Creation
You might be wondering how it is even possible. It is, nonetheless, true. AI can create content for your website, product, or service. It can also write content for a news website.
It can generate human-like content by processing several terabytes of data and analyzing thousands of pieces of content. Popular publications like Associated Press and Forbes are already making use of content-generating tools like ChatGPT, Wordsmith, Quill, and Articoolo.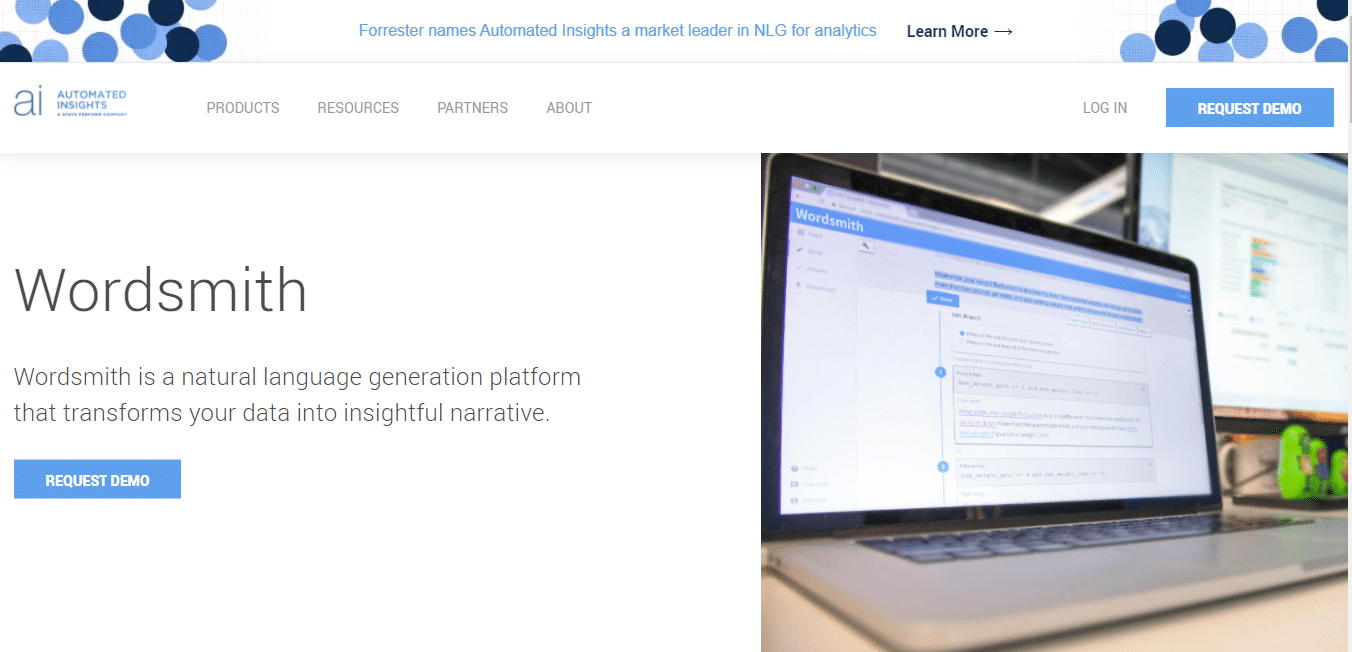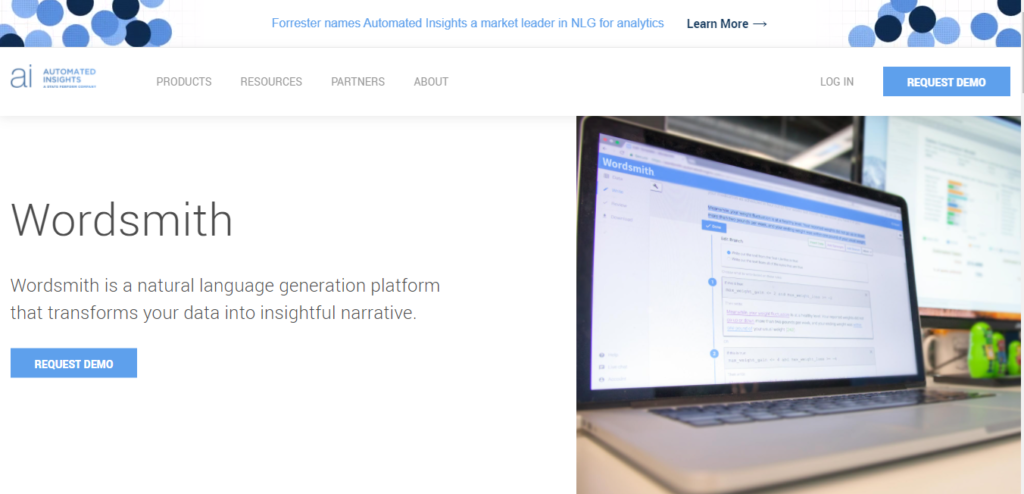 Image source: Wordsmith
Content Curation and Product Recommendations
It is a proven fact that content marketing provides the highest return on investment of any marketing strategy. Content curation and content creation are two important aspects of content marketing. The majority of content is created as a result of being inspired by other similar pieces of content. AI can also be used to find relevant content on our chosen topic.
AI-enabled tools include Concured and BuzzSumo help to find current trending content, and accordingly plan the future content, recreating existing content, scheduling it, and finally distributing it.
Netflix's movie and television show suggestions, as well as Amazon's product recommendations, are great examples of AI-based content curation.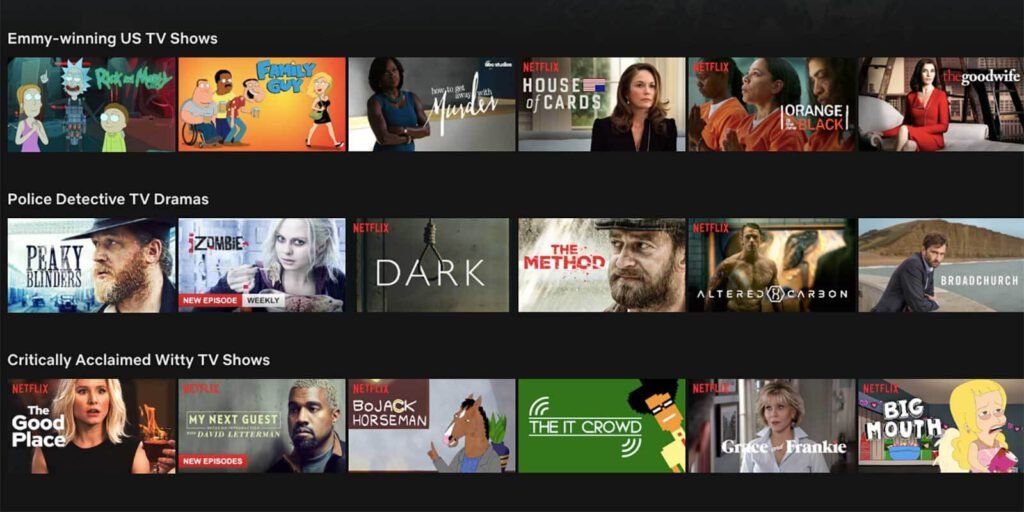 Image source: Netflix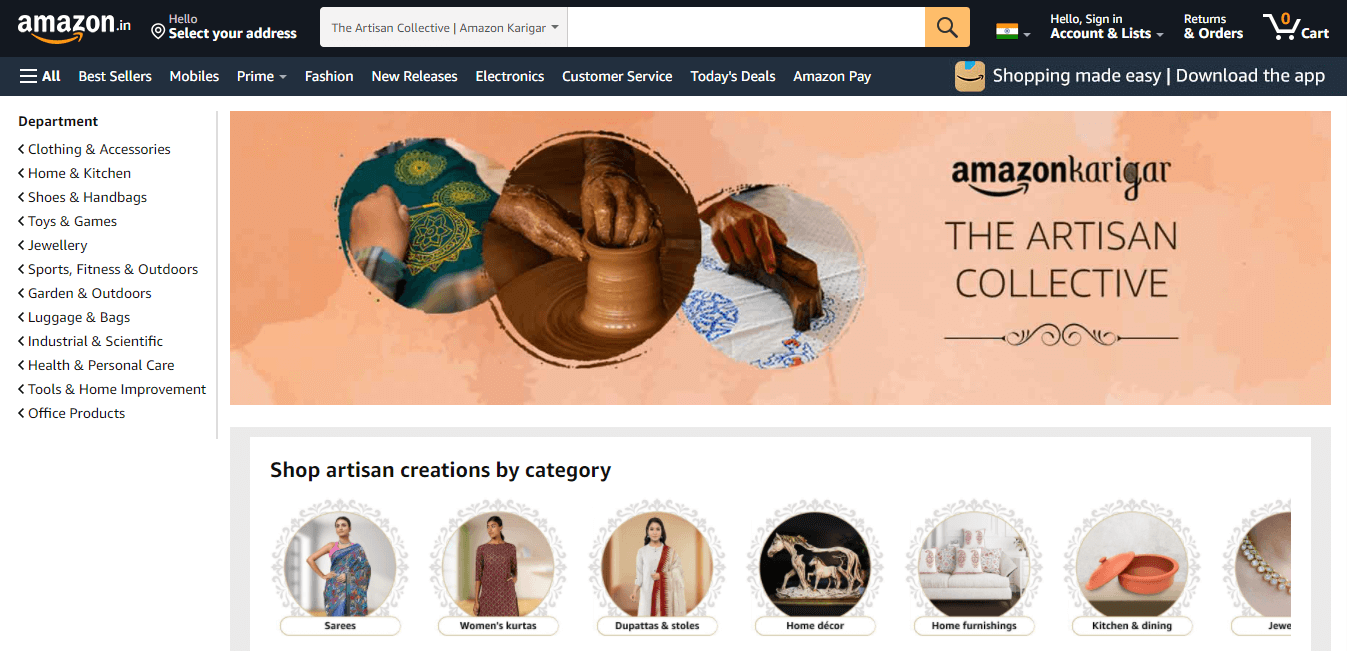 Image source: Amazon
According to Adobe, 47% of marketers believe that creating content on a large scale is difficult. AI-assisted content curation can help them in producing content on a large scale more quickly.
What role does AI play in ad creation?
Advertisers are increasingly turning to AI for ad writing. Several social media platforms and online advertising platforms are using techniques that allow for the creation of more personalized messages. AI-enabled tools have been used by well-known platforms like Facebook and Instagram to develop ads and variations.
If you are someone looking for Paid Advertising check out Google Ads Course, we offer Google Ads and Bing Ads courses along with insights into how search engine marketing works. And if you are looking for Social Media Advertising, check out Social Media Marketing Course.
Key AI Tools That Helps in Digital Marketing
The following are some of the most widely used tools:
Google Cloud AI is used to create chatbots and talent networks.
Emarsys assists businesses with personalization at all levels.
Market Brew assists SEO professionals in better comprehending the ever-changing world of search engines.
Blueshift tracks every customer and recommends the most effective marketing strategies.
Siftrock assists you in delivering unique messages from your inbox to specific users.
Zoomph is a tool that can be used to measure sponsorship, return on investment, and even audience actions.
io lets you import data from any web page, even if the information you're looking for is hidden behind login forms or other elements.
ai is a simple and effective AI scheduler that makes arranging meetings and other appointments effortless.
Uberflip is an advanced content personalization platform that helps to create unique experiences for each customer.
Sensai is an AI social marketing insights and recommendations tool that analyses the impact of your social posts and helps you develop a plan that hits bigger goals.
Final Thoughts
AI isn't here to take over advertisers' jobs; it's here to help advertisers maximize their actual strategic and creative potential. Advertisers should adapt to the current AI trend.
Advertisers must understand the significance of AI in marketing since it will be the next big thing in digital marketing and even sales. Artificial Intelligence (AI) in Digital Marketing is still in its early stages. It indicates that over time, its efficacy and efficiency will improve. If there is ever a good moment to use AI to create effective marketing plans, it is now.
Please feel free to check out our blog posts here. Also, make sure to check out our Digital Marketing Course. We offer professional advanced digital marketing course training online. With the help of our expert's assistance, you can learn at your own pace. We assist you in developing digital marketing skills.
Related Articles:
Role of AI in Digital Marketing
was last modified:
January 19th, 2023
by