Local SEO has been the major way of driving traffic for localized business like hotels, service providers and local contractors. After Google Pigeon Update many traditional factors were added in local listings which made the local SEO very competitive landscape.
Now Google has rolled out the 3Pack listing for local results. I have been monitoring for past 2 months, for certain selected businesses like hotels, Google was displaying 3Pack Results but now this changes has been affected to many business categories. After analyzing the changes my opinion is Google had made the major change to cut the direct traffic to websites and send them to map page, where they can display an additional Ad, improving the revenue options.
Major Changes after changing to 3Pack Results
7 Local Results changed to 3 Local Results
Additional Graphic elements added with good UI Design
Pictures, Prices etc displayed along with results
When a user click on listing, its not redirecting to website rather its showing map with business details. [In previous edition, it would redirect directly to website]
After opening the listing, the Ad is displayed exactly below the business results.
With above change Local businesses will see a very big decline in CTR from Local Results.
Results for "Hotels in Hyderabad" Keyword as on 09-09-2014
3Pack Local Results for "Hotels in Hyderabad" as of 09-08-2015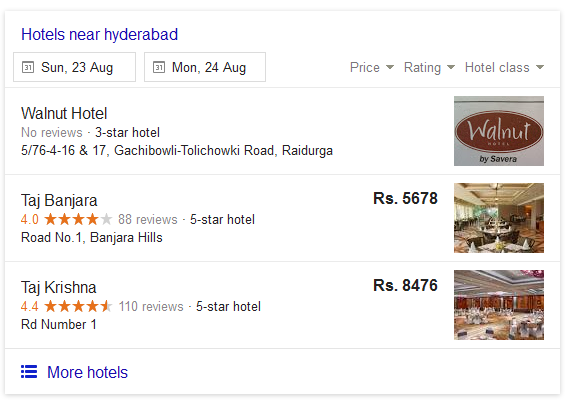 Results Page after clicking on the Listing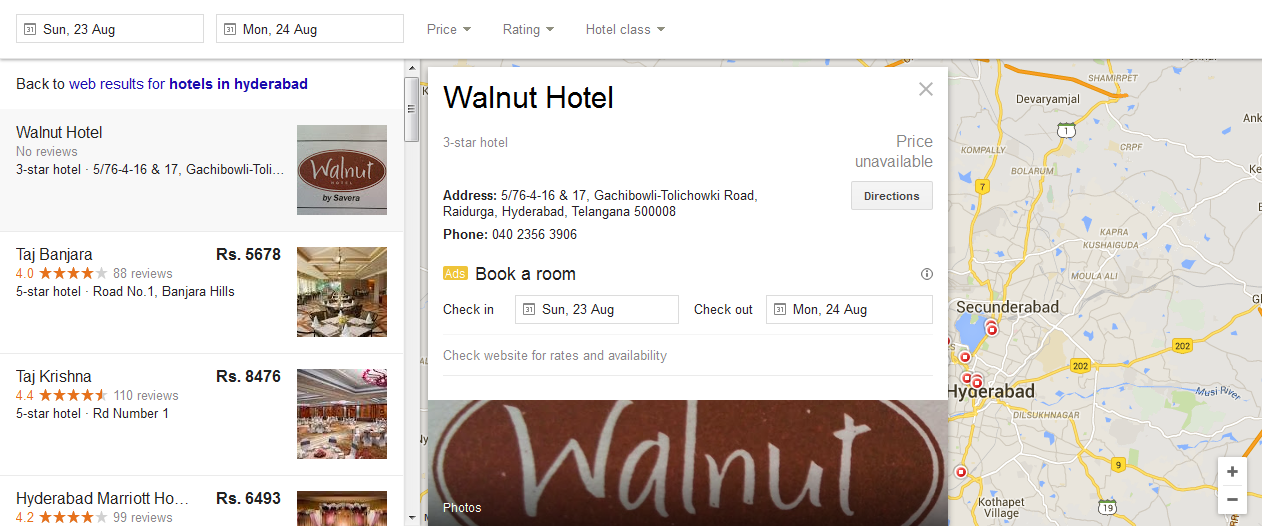 It will be very interesting to study the CTR rate of the websites after 3Pack listings. Many business may see a very big decline in the CTR after this update.
3Pack Local Results in Google Search
was last modified:
January 17th, 2020
by